Marriage 'equality': Planning my wedding as a non-binary queer
By: Anita Tran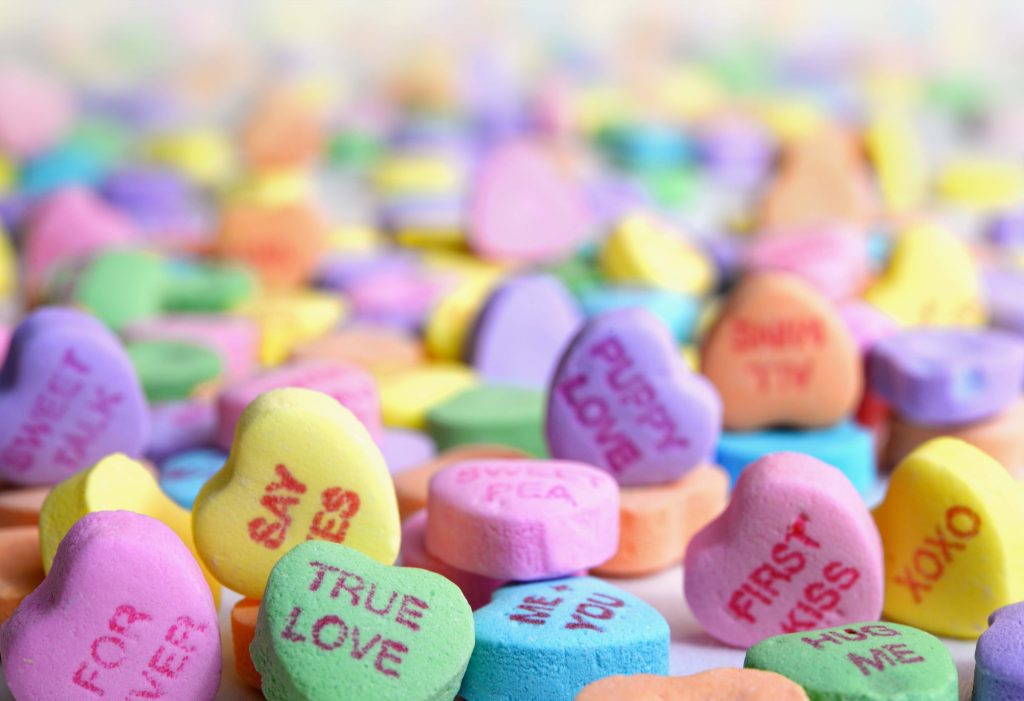 I found out the results of the marriage equality postal survey while absent-mindedly scrolling on my phone in an IKEA food hall. My attempt to block out the ugliness of the marriage equality 'debate' had meant that I'd also blocked out when the results were being revealed.
When my brain finally processed what I was looking at, I felt kind of nauseous – and it had nothing to do with the breakfast I was eating. I found myself sitting in that food hall for far too long, waves of feelings and thoughts scrambling to keep up.
I ended up hiding behind a pile of scatter cushions because I didn't want anyone to see me crying, on my own, seemingly inexplicably, in the soft furnishings section.
Amongst other things, the survey result meant that I could get properly married now. My partner and I had been planning a love party for the last year – a celebration of love without the legal formalities.
As a bisexual, and as a non-binary femme of colour whose partner is a cis white guy, my queerness is often invisible. It's a relentless struggle asserting my identity and I knew that mine and my partner's eventual decision to get married would come with challenges.
During the campaign, some people were surprised at how affected I was by it. Technically, I could already marry regardless of the outcome of the survey and subsequent legislation. I had chosen not to amend my gender marker on official documents, so there was no legal barrier to my partner and I getting married as man and wife.
The problem was that it would not be authentic, and that the institution I would be engaging with viewed me as less than.
In the days following the survey result, both our wedding photographer and celebrant sent us jubilant congratulatory emails about the news. This made me feel seen as queer and more confident that we'd hired the right people. Both had been upfront in their support for marriage equality prior to the postal survey, when we had initially begun planning our love party.
Other experiences were not so affirming. After the postal survey, I felt grief and relief – but I also half-expected fanfare from industry professionals who were keen to capitalise on marriage equality. Part of me felt a bit smug at the thought of those people, who wouldn't have cared if my rights had continued to be withheld, trying to win my patronage. In actuality, most people didn't recognise me as queer, even when I explicitly told them so.
Still, I made sure to ask potential vendors if they were LGBTI+ friendly; I didn't want any nasty surprises. Responses varied from lukewarm to enthusiastic. I was buoyed by the lack of negative replies but the cynic in me was still wary.  My wariness stemmed from a lifetime of bi-erasure and transphobia from those who claimed to be 'LGBT friendly' – even from within the community itself – but who understood the acronym to mean only 'gay'.
When we turned up to appointments with vendors, there was often confusion about who I was and who my partner was. "Who are these people? Where are the gays?", their faces seemed to read.
One person was disappointed when I used 'he' to refer to my partner, because she'd thought we were going to be her first same sex customers. I almost felt like I should apologise. "Yes, my partner is a man but I'm still queer," I tried desperately. "And I'm not a woman either," I thought, already exhausted before the appointment had really begun.
Bridal stores were particularly daunting. I wasn't even sure 'bride' was the right word for me, but I prepared myself to be treated like one.
All the usual societal pressures applied to women are magnified when it comes to weddings and I've discovered that social etiquette doesn't always apply. Maybe that bridal shop owner thought they were just being encouraging by telling me that I could fit into a particular dress when, not if, I lost some weight. Maybe they thought they were saving me from future bad decisions by admonishing me for having a tattoo.
Another bridal shop owner was visibly shocked by my body hair and laughed about her bigger clients who, according to her, didn't know how to dress for their body shape, making me more self-conscious of my own.
Horrified by these experiences, I ordered an outfit online from the safety of my home.
Throughout the marriage equality campaign, trans people were thrown under the bus and used as scapegoats by  'allies' and gays alike for the sake of 'progress'. Bisexuals were left out of the conversation all together. But being invisible – being talked about as if we couldn't speak for ourselves – didn't mean that we didn't hear the things that were said or see the things that were written.
The marriage equality survey was never about marriage, and it wasn't even about whether our relationships were valid. It was about us, whether we are valid as people, and it directly affected more of us than cis gays and lesbians.
Those of us who are single, who don't want to get married, who are in relationships with people of a different gender than our own, who are trans or gender diverse, we also endured it. It happened to us too.  Being able to get married now doesn't take away the hurt.
Anita Tran is a community worker and writer living on Kaurna land (Adelaide). They have a lot of feelings about dogs.
<! -- WIDGET HERE FOR BUY ARCHER -->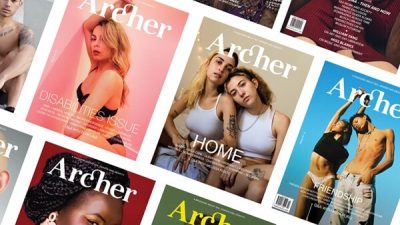 HELP KEEP ARCHER MAGAZINE AFLOAT!