Out from the cold: The growth of gay Greenland
By: Mitchell Jordan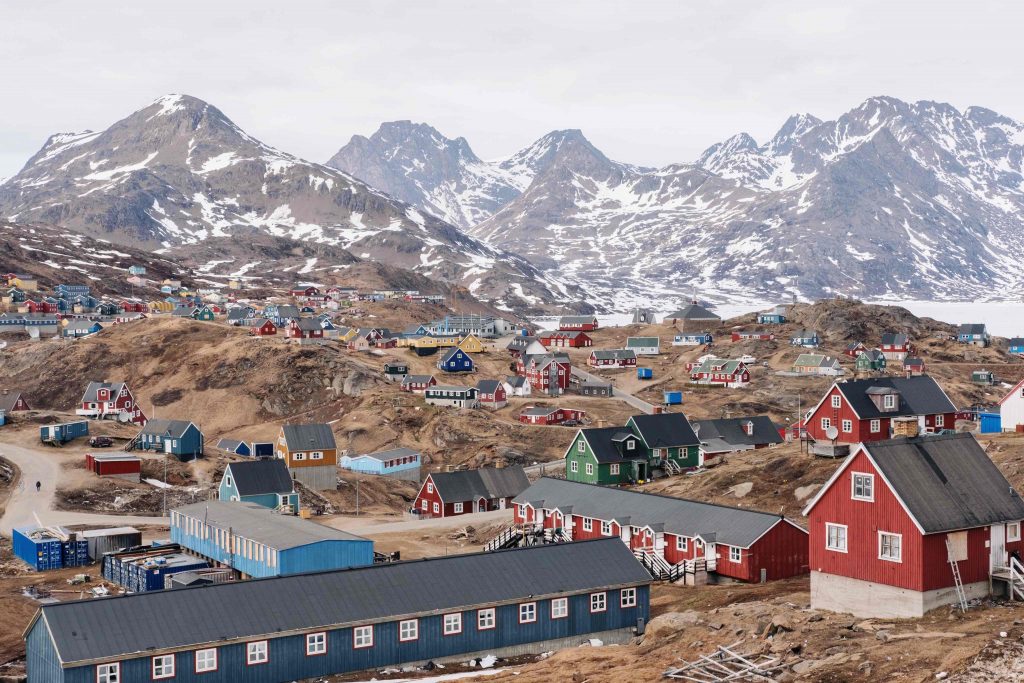 Content warning: this article discusses suicide. 
In 1926, a headline in the New York Times newspaper boldly asserted that: "Only man is gay in bleak Greenland."
Fast forward nine decades later and this article remains a common Google result for anyone who is curious to learn what — if any — gay scene exists in this remote country.
But what internet searches don't reveal is a story that was published in Greenland's national newspaper, Sermitsiaq, in 2001. The paper ran an anonymous interview with a gay man who was interested in creating a space for others to come together. At the bottom of the article was an email address for people to get in touch.
Following a flurry of emails, word soon got out that the mysterious man was Erik Olsen, a radio broadcaster living in the capital city of Nuuk, whose voice was heard around the country each day. A few months later, he appeared on the front page of another national newspaper — this time named and photographed. By now, the gay and lesbian group Qaamaneq (Greenlandic for "The Light") had not only started, but was thriving.
When I first talk with 47-year-old Erik, whose bravery has made him something of a spokesperson for the country's gay population, he recalls Qaamaneq's genesis.
"Let me think back to 2001," he begins, remembering a time long gone. "I told the newspaper that gay [men] and lesbians needed a place to meet and speak with each other."
It's as simple as that.
The early version of Qaamaneq wasn't explicitly political in that members met once a month and held parties, ("No protests," Erik adds). But the fact that the group existed — and publicly — can certainly be interpreted as such.
Like most collectives, going the distance proved tough. School visits helped spread the word to the next generation that they weren't alone, but former board member Jesper Kunuk Egede remembers a certain frustration at wanting to work with politicians on issues like adoption, while others "were more interested in parties."
After a while, Erik found himself the only one left, as others moved away and the group disappeared by default in 2006. It would be years before Qaamaneq resurfaced, and by then so much had changed.
It isn't difficult to spot a rainbow in Greenland.
In icy Ilulissat on the west coast, I reach one of the town's lookout points and stare back at a village speckled in an assortment of coloured buildings that, on a sunny day, radiate like an aurora borealis on land.
It's a tradition that started in 1721, where establishments were colour-coded: yellow for hospitals, blue for fish factories … today, you can spot every shade. Locals tell me it's become a way of maintaining some kind of brightness during the seemingly indefatigable winters.
As I continue walking, I arrive at the former Inuit settlement of Sermermiut, just 1.5 km out of town. The views are striking to say the least: icebergs float and crack like some kind of opera where I feel like the only audience.
Reaching the edge of a cliff, I stare down at the staggering drop below into the sea whose transparent surface, skewed only by shards of iceberg, is clear as a mirror. It's here that too many Greenlanders have come to take their life.
From a tourist's perspective, it's an incredibly serene location: stretched before me is nothing but ice and silence. And maybe that's a problem, too.
Greenland's suicide rates have consistently ranked as the highest in the world. With an entire population of just over 56,000, it's harrowing to read of studies which reveal that up to every fifth young person, and every fourth young girl, has attempted to kill themselves.
It's true that Greenland, where other towns can only be reached by planes or boats, hasn't quite fit in to the ever-shrinking global world. Here, so much feels too far away and everything has the power to seem big again.
Taking a step back, I stand in the crisp summer air and wonder how many people might have made such a decision because of their sexuality. I grew up in rural NSW, where the closest town was a 30-minute drive and public transport was non-existent, so I recall that feeling of entrapment all too well. More than that, I know it's something only amplified with the realisation that you are different.
Despite a multitude of articles focussing on its alarming number of suicides, no research has been conducted into the mental health of Greenland's LGBT population.
Of course, this could be guesswork on my part, but studies from other nations continually show that gay and lesbian youth in remote areas are all more likely to commit suicide, which makes me believe that Greenland is the same, or perhaps worse.
Even in Denmark, an otherwise liberal country and one of the closest Greenland has to a neighbour, the rate of suicide amongst homosexuals and bisexuals is three times higher than that of heterosexuals.
Greenland legalised same-sex marriage in 2016. The push might have shocked some because it was led by the country's far-right political party but, as is often the case, the queer community was already steps ahead.
Six years earlier, in 2010, Nuuk held its first Pride. For Jesper, knowing that 1000 of the 17,000 that make up Nuuk's population walked down the streets with rainbow flags was a satisfying conclusion to Qaamaneq's work.
"It was fantastic to see how well received it was," he tells me. "It showed that the level of acceptance had changed a lot."
Since Nuuk Pride, Qaamaneq has been revived, adding LGBT to its title; Greenland's second largest town, Sisimiut, braved the elements in April for its first pride, while drag queen Nuka Bisgaard toured the country confronting racism and homophobia through performances and an accompanying documentary, Eskimo Diva.
More recently, 28-year-old lesbian writer Niviaq Korneliussen has become a literary sensation with her debut novel, Homo Sapienne (to be published in English later this year as Crimson).
In an email, I ask Niviaq what the current situation is like.
"It's getting better all the time," she writes to me. "More people —especially men from older generations — are now out of the closet, and even though some people still have prejudices, I think we are on the right path."
It's heartening to see that the LGBT community can thrive and, despite geographical barriers, achieve marriage equality well before Australia. There's no denying the country's pioneers are sending a positive message that can be seen and felt by others, no matter how far away, which is hopefully working to improve mental health, too.
Although he's now based in eastern Europe, Jesper tells me that a greater number of gay people are choosing to stay in Greenland. "This is an improvement on the situation 20 years ago, where most left and didn't return," he says.
And part of that, surely, has to come down to those who've fought to give the LGBT community a voice. Greenland needs the likes of Erik, Nuka and Niviaq. So too does the rest of the world.
Mitchell Jordan is a Sydney-based writer and vegan activist.
If you need support, please contact Lifeline on 13 11 14 or Qlife on 1800 184 527.
<! -- WIDGET HERE FOR BUY ARCHER -->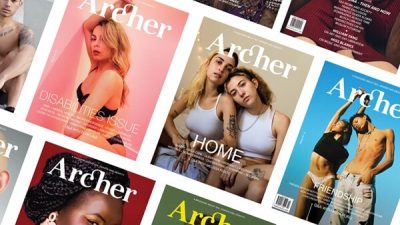 HELP KEEP ARCHER MAGAZINE AFLOAT!