Tickled Pink: Thailand Tourism Comes Out
By: Adolfo Aranjuez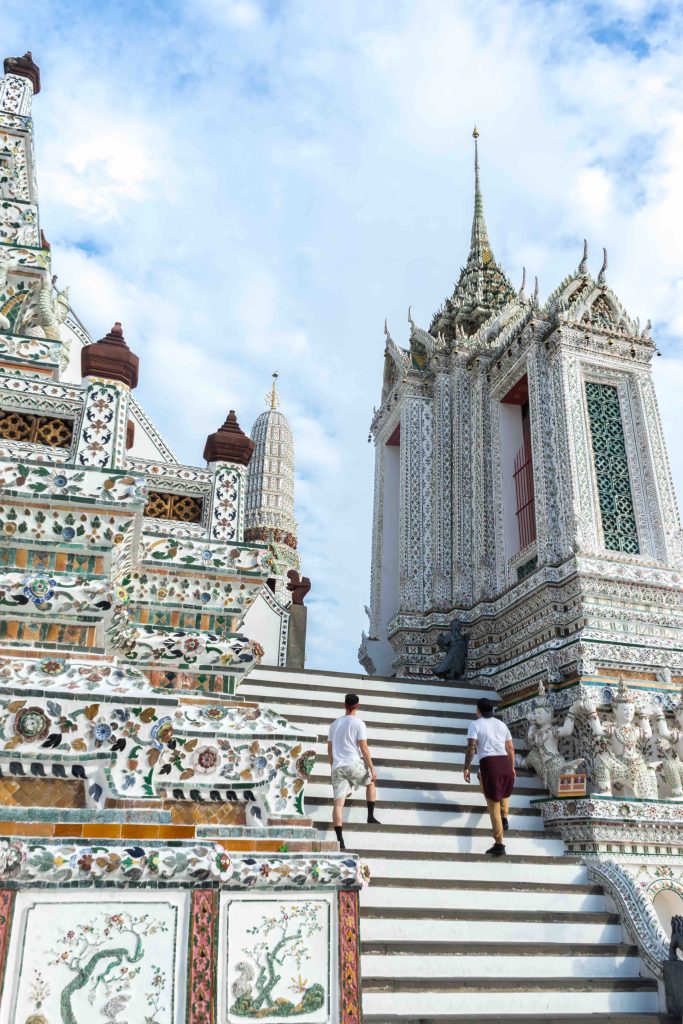 Some things crystallise only after you've gotten enough distance from them. In this case, writing this piece has demystified something that was largely a magical experience for me: I was sent as an Australian delegate by the Kingdom of Thailand to the LGBT+ Travel Symposium in late June.
Held over two days, the symposium was the first event of its type in the region, and welcomed attendees from countries as diverse as Israel, the United States, the Philippines, South Africa and Spain. Following the formal proceedings, I also got to sightsee around Bangkok and Koh Samui – affording me firsthand exposure to the benefits and benevolence promised at the symposium.
A key aspect of the event was the Tourism Authority of Thailand (TAT) stressing that its 2017 campaign 'Open to the New Shades' – which invites travellers to expand their expectations of what the country can offer, and targeting market segments such as foodies, families and newlyweds – now reaches out to LGBT+ tourists.
"Our kingdom is open to every possible shade under the rainbow," TAT deputy governor Srisuda Wanapinyosak said. Describing the country as "safe, tolerant and respectful", she further stressed, "Our aim is to see exponential growth in Thailand as a LGBT+ destination, and we hope to be a model for this segment."
The marketing booklet I received at the event hits this point home. Its cover brandishes an image of an interracial gay couple facing each other in a distant embrace, eyes closed, foreheads touching. The first spread features two women (presumably a couple as well) walking on a beach in sunset; the campaign slogan is printed with the word 'shades' coloured rainbow, followed by the tagline, "Be yourself as you can't be anywhere else."
This builds on an earlier TAT campaign, 'Go Thai, Be Free'; launched in 2013, it marked Thailand as the first Asian country to have a government-backed campaign for LGBT+ tourism. It's a move that's reaped rewards: that year, LGBT+ travellers accounted for US$1.6 billion of the country's total tourism revenue. In 2017, Bangkok was named the second most gay-friendly city in Asia, behind Tel Aviv.
It's certainly heartening to have a national government make such a concerted effort to be inclusive – as though the country itself is 'coming out'. But it's also no surprise, given tourism is big business in Thailand. Last year alone, it welcomed 35 million international visitors and raked up its highest tourism income on record, US$53.8 billion.
Across the world, it's estimated that LGBT+ tourism is worth over US$190 billion annually – that's a 20 per cent contribution to the total money made through tourism globally, even though, by a generous count, we make up only a tenth of the tourism market. So a campaign targeting the so-called 'pink dollar' – money sourced from LGBT+ consumers – is strategic. And it's bolstered by the fact that some of Thailand's neighbouring countries, as The New York Times has outlined, don't look too kindly on visible physical contact between individuals (including tourists) of the same sex.
A country's "gay-friendly" reputation, of course, doesn't always gel with the realities of life for locals. The 'Go Thai, Be Free' campaign received criticism on its release for sanitising the inequality that permeates life for LGBT+ Thais, and for overblowing the idea of tolerance in a country where recognition of same-sex unions remains elusive and 15 per cent of LGBT+ individuals are rejected by their families.
Despite its marketing resting on an image of progressivism, the majority-Buddhist country is, at heart, socially conservative. A recent study may have found that 89 per cent of Thais can "tolerate" a gay colleague and 59 per cent are open to marriage equality, but another has revealed that 56 per cent nevertheless deem homosexuality inherently wrong.
With some believing that same-sex attraction is the result of bad karma from a previous life, 2.5 per cent of LGBT+ youth – especially if they are kathoey (known as 'ladyboys' outside Thailand) – are forced to become monks. Even though homosexuality was decriminalised in the 1950s, there remains no legal protection for prejudice against the wider LGBT+ community.
And, while the Gender Equality Act was ratified in September 2015 to combat discrimination based on gender expression, kathoey are still precluded from changing their legal sex, even after gender-affirmation surgery. They also continue to experience intolerance and have limited career prospects beyond the beauty and entertainment industries.
According to gender and sexual justice organisation Teeranat Kanjanaauksorn Foundation coordinator Naiyana Supapung, 'pink tourism' distracts from the human-rights issues faced by Thailand's LGBT+ population. Indeed, the disparity between the large sums of money brought in by tourism and the facts and figures highlighting LGBT+ struggles is not easily shied away from.
For my part, I soaked up the culture I sought out at mansions, galleries, markets, museums. I was awed by walls of gold upon gold at Wat Phra Kaew, the enormous Reclining Buddha at Wat Pho, the enigmatic intricacy of the cosmological pillars at the Temple of the Dawn. I was calmed by a longtail boat ride through Bangkok's historic canals, and was enlivened by island-hopping via speedboat in Koh Samui and surrounds. I trekked through the Mu Ko Ang Thong National Park, a lagoon up a mountain tickling my tropical blood. And I enjoyed the luxuries I was treated to – high-rise city views, buffet breakfasts, beachside martinis, pool parties. On multiple occasions, I ventured solo, never fearing for my welfare despite my androgynous presentation, faggy twang and even faggier hand gestures.
The nightlife – ever the bastion of queer existence – was likewise memorable. Bangkok's gay district, Silom Soi 4, was enrapturing, neon lights glowing up al fresco tables with free-flowing cheap drinks and air-conditioning making bearable the hot humidity in packed, lively dancefloors. The drag shows at the famed Stranger Bar took my breath away.
But they say there are places you grow fond of visiting but wouldn't want to live in, and perhaps that rings true for my dalliance with Thailand. Because I had fun as a tourist, accessing frivolous privileges and a safe freedom that locals may not – they can't comfortably 'be themselves' in a hostile homeland, and it may not be so easy to just leave and do so 'anywhere else'. There may be multiple 'shades' that the country is now open to, but shade is both colour and darkness.
A tourism campaign is, ultimately, an exercise in pretty packaging, in putting forward an inviting public face even if it doesn't wholly gel with some of the destination's unglamorous deeper facets. Bangkok and Koh Samui were beautiful and I wouldn't hesitate to go back, but I don't doubt I saw these places at their best.
A tourism campaign is also a gesture that directs its attention towards outsiders, heeding their needs and making changes from within so that those needs are catered for. It goes beyond dispensing with 'his' and 'hers' bathrobes in hotel rooms or offering rainbow cakes for wedding receptions (actual suggestions presented at the symposium). It's about cultivating an authentic belongingness, as some of the delegates put it, through staff sensitivity training, inclusive hiring and visibility in the form of LGBT+ ambassadors.
It's seen in the mainstream legitimation of subaltern lives, as in the adaptation of RuPaul's Drag Race for Thai television, which cast actual kathoey as contestants to much audience fanfare. (Executive producer Piyarat 'Tay' Kaljareuk stressed, in interview with me, that "it's very important for Thailand – for Asian society – to understand what we're looking at, what it is to be 'drag' or 'gay' or 'lesbian' or 'LGBT' … Of course, there'll be positivity and negativity, but they're talking about it. We're firstly creating the awareness of it.")
My hope is that as Thailand's key players – political, commercial, media – invest more and more in learning about LGBT+ life elsewhere in the world, even if driven at first by moneymaking, true acceptance beyond token gestures will gradually osmose into local life.
Adolfo Aranjuez is the editor-in-chief of Archer. He is also the editor of Metro and a freelance writer, speaker and dancer. 
<! -- WIDGET HERE FOR BUY ARCHER -->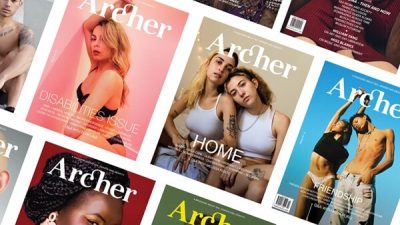 HELP KEEP ARCHER MAGAZINE AFLOAT!