Archer Magazine panel at the PayPal Melbourne Fashion Festival
By: Archer Magazine
The countdown is on to the official launch of PayPal Melbourne Fashion Festival 2022 and to Archer's panel on queer aesthetics and self expression!
Aesthetics and outward expression can be a domain of celebration and reclamation, and also one of challenge, defiance and transgression. This is especially true for those who sit outside eurocentric norms of gender expression and cultural expectations.
Come along to hear Archer Magazine contributors discuss their relationship to fashion, as people who sit at multiple intersections of identity.
Venue: The Festival Pavilion, Fed Square
Date: Sun 6 March 2022
Event Time: 1pm – 1.45pm
Panellists: Stone Motherless Cold, Rora Mac, Tuesday Atzinger, Dani Weber (Facilitator)
Tickets: Free!
PayPal Melbourne Fashion Festival 2022 runs from 3 – 12 March 2022.
<! -- WIDGET HERE FOR BUY ARCHER -->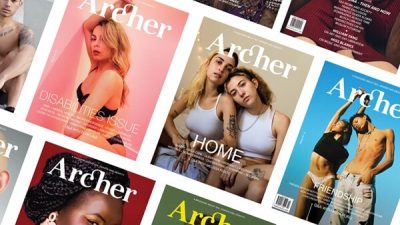 HELP KEEP ARCHER MAGAZINE AFLOAT!