Top 5 events at Mardi Gras 2014: the last hurrah
By: Erin Stutchbury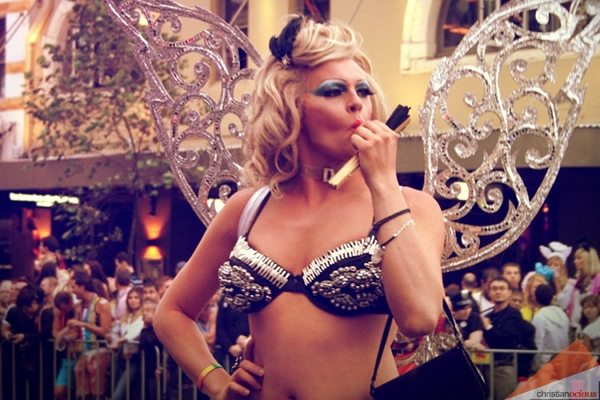 Archer intern Erin Stutchbury is a Melbourne-based writer and grammarian. She is a multiple Mardi Gras attendee and general gay scenester and event-goer.

AS THE WONDER that is Sydney Gay and Lesbian Mardi Gras enters its final weekend and you prepare to don your glitter, sequins and rainbow dust for one last shake-down at the parade, be sure to make the most of the weekend and check out some of the final events of the 2014 program.
1. Outing Disability: Visual arts
If you haven't had the chance to go to this exhibition because you're too busy reading the Archer blog, check it out before it closes on Saturday. Presented by Family Planning NSW in collaboration with world renowned photographer Belinda Mason, Outing Disability explores the struggles, experiences and ultimate pride of a unique group of people, celebrating the sexuality, sex and gender diversity in the lives of people with a disability.
Everest Foyer at the Seymour Centre, Chippendale.
Friday 9am to 6pm
Saturday 11am to 6pm
2. Trevor Ashley is Liza (on an E)
Trevor Ashley is probably one of the best drag performers you will ever see. Devastatingly talented and funny, Trevor Ashley brings Liza Minnelli (and her alter-egos) to the stage.
Direct from a sellout season on the West End and featuring all the hits including Cabaret, Maybe This Time and New York, New York this is all-singing, all-dancing showtime at its best.
In Sydney for one night only. Tickets available from the Sydney Theatre website.
3. The Vaudevillians – Cabaret
Throughout the festival there are more fake eyelashes, feathers and sequinned knickers than you can poke your proverbial stick at. In The Vaudevillians all these things come together in a mix that is cabaret/drag perfection.
Featuring the reigning queen of RuPaul's Drag Race, Jinkx Monsoon, and her co-star Major Scales, this cabaret extravaganza has proven a 2014 festival highlight, with rave reviews from their Australian Tour and only six shows remaining for their Mardi Gras season.
Tickets and show details available at The Vanguard website.
4. The Sydney Mardi Gras Parade 2014
Though it may sound sappy, the Mardi Gras Parade will leave you with memories that last a lifetime. Long after you've managed to remove the caked-on glitter from your assorted body parts, you'll be left smiling at the thought of all the dancing queens and the vanguard of proud PFLAG marchers.
Critical to your enjoyment of the parade is your vantage point, because while being stuck in the throng of sweaty and often topless Mardi Gras revellers is an experience in itself, there's nothing worse than not actually knowing what everyone is cheering about.
Unless you're able to find a butch or bear to hoist you onto their shoulders, the newly-established Flinders Seats is your answer. Located on the parade route on Flinders Street, this grandstand-style arrangement gives you a view of the parade as well as access to bars, food and bathrooms.
The festival organisers are calling the Flinders Seats the best seats in the house and we tend to agree.
Book a Flinders Seat here.
5. The Mardi Gras After Party
When the final glimmering float has passed and the music from the parade has faded into the distance, the time has come for The Party. Spread across a number of city venues, The Party will feature Australian and international DJs that will take you through until you can't bump and grind no more (or 8am, whichever comes first). The Party is the perfect way to celebrate another year of Mardi Gras fabulousness.
Get your tickets to The Party here.
Text by Erin Stutchbury
Image by Christian Tan
Send your blog pitches to amy@archermagazine.com.au
<! -- WIDGET HERE FOR BUY ARCHER -->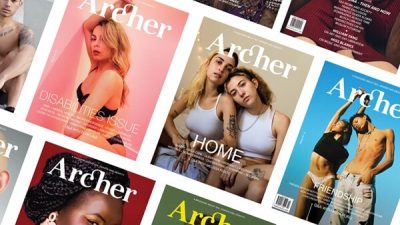 HELP KEEP ARCHER MAGAZINE AFLOAT!