Shame, gender and ageing 'gracefully': Musings from a 66 yr old androgynous bodybuilder
By: Archer Magazine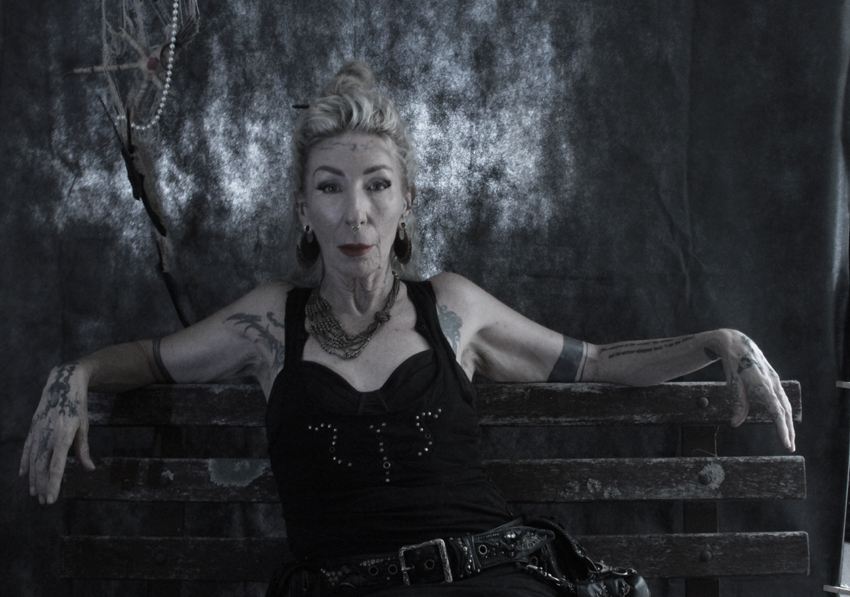 I recently upgraded my bodybuilding regime because I wasn't hitting certain muscle groups, and today I'm getting on with the new program. After my warm-up I completed four sets of pullups, before heading to the Smith Machine for a weightless squat session. And then the day goes to shit.
Green-arm Tattoo Guy walks away from the squats rack, dragging his knuckles along the floor, wafting hypermasculinity like too much deodorant, and heaves a pair of dumbbells to the incline bench. In gym etiquette I communicate with him, mouthing the words You finished here? He nods and grunts.
He's left 160 kilos of plates on the bar and I again get his attention.
"Can you put your weights away please, mate?"
He drops his weights, grinds me to dust with a look, and swaggers over. When he's close enough to bite me he says, "You're a fucking pain in the arse, you know that?"
I'm confused at this, because there are signs all over this gym that say: Replace your weights after use. Club rules.
It takes me a few seconds to comprehend what just happened, and I smile at him, curious as to where I might take his eyeballing of threatening outrage.
"Can you repeat that?" I ask. "I'm a bit deaf." And yes, it's a challenge.
He's close enough to kiss me.
"You're a fucking pain in the arse." And he slowly, jerkily, removes the weight plates, body language indignant. Now I'm angry.
You can kill him, you know. That seductive inner voice that I know so well, reminds me of all the years I trained in the martial arts. I hush it, but I've got my head tilted to one side like a bird, and my hands are on my hips making me appear bigger, I suppose, like the praying mantis, or a puffer fish.
"Just so I'm really sure, can you insult me one more time?" I say.
He wants to hit me, and I'm a nervous he might be on roids; that I just might have provoked a dangerous and unpredictable animal but, hey, what to do?
"I said"— He's communicating, somehow, through clenched teeth, and a razorblade-thin line of bloodless lips, "You're a FUCKING PAIN IN THE ARSE, LADY."
Lady?
I'm an androgynous person. An elder. Despite once having had copious quantities of fertile eggs, that were occasionally pierced by sperm, resulting in offspring, I have always presented higher levels of testosterone than estrogen. I was still producing growth hormone—sufficiently to reach competition level bodybuilding—into my forties.
Internally I have a uterus, externally I have pectoralis major and nipples, but no breasts. Not anymore. Other than these two biological aspects, all else is uncertain. This is not uncommon, but others like me don't always realise what is happening. Why they behave differently to those of the seeming-same gender. Why they display an attitude not in accord with the social profiling of female or male.
Five years ago, when I was only sixty-one, I was advised by a medical expert that every woman has, or will "get", osteoporosis. Like other people get puppies or herpes. A given, simply because of gender.
I was a lovechild, born in 1951. Adopted by strangers. As a kid I was considered a tomboy, a bit weird. I read too much. By twelve I had severe acne. The dermatologist ran blood tests. The returned diagnosis was one of an over-abundance of testosterone. Bad news for a girl. I was also moody and artistic. He prescribed barbiturates to subdue me. Those were still the years of extreme gender divide. Anyone who raged against their cage was shunned, or institutionalised.
Shame was a gender-biased weapon. If we dobbed in a rapist, we were made to feel shame. If we told how we got the bruises. Shame was used by families and the church, by schools and psychiatry. And psychiatry was BIG. Hysteria was passé by now, thanks to Freud, but now we suffered penis-envy. Everything wrong about us was because we were not male.
And now the shaming is age. And shaming is a goldrush. Women, either cis or trans, are the new consumers because we're not allowed to look old. Industries are thrilled by our fear of rejection.
Simultaneously, advertising explains that it is advantageous to age faster, so that the one-way-doors-to-the-coffin that are geriatric institutions—now called retirement villages or aged-care facilities—and the funeral industry, are paid while we are still fit, so that our families do not carry the burden of our inevitable frailty and death.
Shame follows us, turns us into consumers of our own ageing process.
A decade ago, my eldest son suggested that I grow old gracefully. I asked what that meant, and I wondered who he had become. We are to be silent, dependent, cover our looseness or our fatness with old lady garments. Lauded at 80, for still being pretty, wearing lipstick, flowers in our hair. Keeping a bag packed for the day of the fall, like we did for labor. While men the same age pretend to govern the world.
I had my septum pierced this year. Is that graceful enough?
Ly de Angeles is an award-winning author and filmmaker, director and producer of stage and screen. Deep ecologist and animal activist, de Angeles is also a mythographer, feminist, witch, psychic and teacher. Best known for Witchcraft Theory and Practice, Ly's work is written across genres, including Celtic lore, poetry, gritlit and body building.
Ly has read tarot for 40 years and is a 3rd Dan Iaido instructor (retired), relocating from NSW to Melbourne in 2012 for post-graduate study. The most recent book, published 2018, is Witch, For Those Who Are and she has been short-listed for the COVR, USA prize for Initiation, a Memoir.
<! -- WIDGET HERE FOR BUY ARCHER -->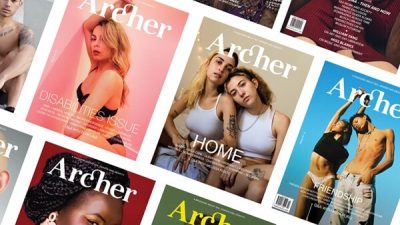 HELP KEEP ARCHER MAGAZINE AFLOAT!