The socio-sexual landscape of scars
By: Jie Eccles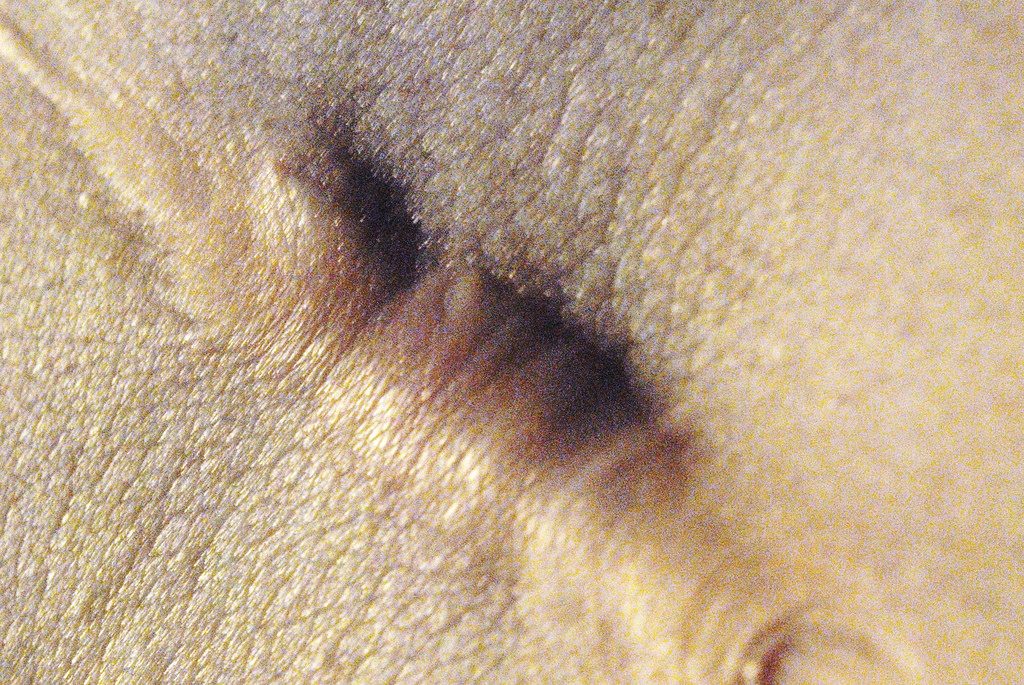 If you were to Google my story, you would find some lovely photographs exhibiting some "hideous" scars that make up 70-80% of my torso, front and back. I was told that I was lucky that the scars can be hidden by clothing and that my handsome face was left unmaligned.
These battle scars are detritus from my first round of sarcoma, which, ironically, hit me after a couple of years of eating disorders, accompanied by body dysmorphia.
Currently, I have stage three myxoid liposarcoma cancer for the second time, 10 years after after beating remission the first time.
I'm also a celiac, which means I have a debilitating autoimmune disease reminding me of the ticking time bomb that lurks inside me, urging me to sink or sail the good years. That I have a rare, dastardly cancer which affects 1% of Australians is just a severely shorter wick for my ticking time bomb, lubed up in kerosene and precariously dancing by a flame.
In some weird twist of fate, my original cancer diagnosis saved my life. It distracted me from the perils of suicide, because suddenly my sense of worth was being challenged by something outside of my 'control' problems. This became my Winter of Discontent and, like John Steinbeck, I went on strike to demand more.
As a chubby teen, my first few sexual encounters with guys were marred by ridicule and fat shaming. My body functioned as the object of desire and, for a long time, I even fooled myself into thinking that the desirable body was at the centre of what it meant to be a gay man.
In every club I'd cross, every copy of Blue I'd buy and every gay icon I'd see staring back at me, I was told that to be gay and good was to be an Adonis. Whereas I was more of an admonished.
Even in this changing landscape, the gay community faces an insidious coup from inside our own camp. Often, the one thing worse than how the gay community is treated is how we treat each other. There are impossible beauty standards among gay men.
Psychology says we stereotype to save time but, quite frankly, I look into my community and I see no time to lose.
Like the fable of the chicken and the egg,  I don't know which came first – the hatred of my chubby body or my love of being marked for life in bulbous scars. Would it be reckless privilege to still have a life and not enjoy the delicious pleasures of sex? Perhaps my scar tissue and my issues were bound together for a reason, to serve as a daily reminder to continue to bravely show myself as I enjoy myself while I heal myself.
With hindsight, both cancer and the eating disorder have contributed to my sense of beauty. In the beginning, I saw beauty on a catwalk or a glossy magazine, and in the end, I found beauty resting somewhere between hurting and healing.
Some marks on our skin are beautiful because they're like a perfect day in the sunshine, as freckles prove. Some are the miracle of life, like stretch marks. And indeed, in my case, some are the marker of a cancer removed. These are the tissued tales on my skin, and all it takes is a different perspective to see the shame hidden within them.
Before I met my partner, intimacy used to electrocute me with terror. I had never properly recovered from the root cause of my eating problems: the fact that I hated myself. I felt ugly before my sarcoma scarred me, so afterwards I felt that feeling tenfold.
If anybody were game enough to take me to bed, then the least I could do for them was stay fully clothed and operate in total darkness, while I shook like an avalanche and forgot to exhale.
I had to be unseen, brandished in textbook grotesqueness like Quasi Modo howling from the bell towers. Each new day, I was faced by my disfigurement when I looked in the mirror. Until I met the man who electrocuted me in a different way altogether – with magnetic animalistic energy. A man who heard my howls from the bell towers. Someone who wanted to see all of me fully naked.
He told me that he loved every scar on my body one night, as he laid sidled up behind me, tracing each one slowly up and down my back. "I never knew you before so I don't know your body any differently..all I know is I love it". Sex with him makes darkness seem like it doesn't even exist. He kisses my skin and suddenly we are both the avalanche in one long inhale.
As I stand today, my life hangs precariously in the wings of fate. Whether it was cancer or an insecurity, each facet of my life has shaped my body's story in a positively empowering fashion. Truly, there is a socio-sexual landscape of scars. In the hunt for and the destination of beauty, I found the sexual map to the stars and my own body.
I now know I am incredibly lucky and eternally grateful to have all of my "hideous" scars.
Jie Eccles is a writer living in Hobart who enjoys championing stories on mental health, and in particular, queer mental health and identity. He is about to embark on 2 new journeys: a Bachelor of Psychology and travel to Texas for life saving surgery. Follow Jie's Journey at: https://www.youcaring.com/jieeccles-832472 and https://www.instagram.com/jieeccles/ "
<! -- WIDGET HERE FOR BUY ARCHER -->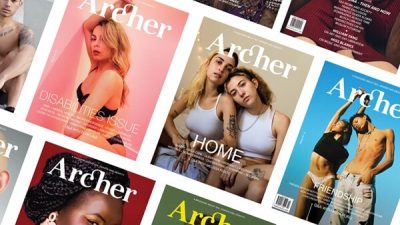 HELP KEEP ARCHER MAGAZINE AFLOAT!