How to make a magazine: Finding diverse writers
By: Archer Magazine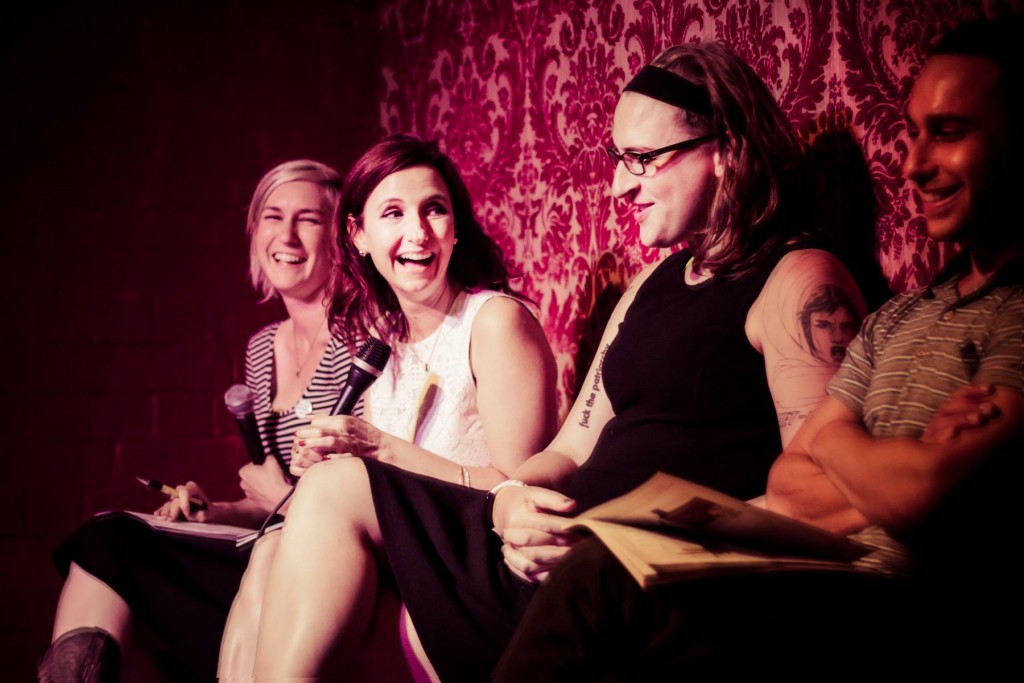 During the first years of Archer Magazine, finding contributors to fill the publication was easy. I have a lot of friends with a lot of opinions. Being a journalist also means I'm surrounded by people who are capable of stringing a sentence together.
Read more from How To Make A Magazine
Initially, I committed myself to finding one high-profile writer per issue, and I started at the top: I contacted my favourite Australian writer, Christos Tsiolkas, and explained the premise of Archer Magazine to him.
Christos agreed to write for us, because he's a community-minded and generous guy, and he pitched a couple of ideas for our first issue. (Once he had submitted a draft, I told him it was protocol that I meet with all my contributors face-to-face. This was a stretch of the truth, but we had a great coffee date together.)
High-profile writers aside, my main commitment through this publication was to find emerging or relatively unheard voices, from a diversity of backgrounds, communities and identities.
Sourcing diverse, high-quality writers
Archer Magazine's mission is to represent lesser-heard perspectives on sexuality, gender and identity, and this includes all the individual experiences that are left out of mainstream media. These voices are rich, entertaining, crucial and fascinating. They can also be difficult to find.
With this in mind, to ensure quality and diversity among the voices in our publication, I have a few basic questions I ask myself when commissioning someone to write for us. Feel free to use them, if they suit your purpose.
Does this person already have a platform? If so, perhaps there's probably a lesser-heard voice I could be engaging. To find under-represented voices, head into the community in question, or ask community leaders for advice, or to help with the contacting process. (We are journalists. People-based research is integral to our work. We can do this.)
Does this writer know the article's subject matter intimately? Personal experience is always more engaging than hearsay, and we're much more likely to read a genuine, trustworthy account of events from someone who was present, and actively involved, rather than an outsider or distant reporter.
Is this person keen to share their story? A passionate voice is an engaging one, and, as editors, we can spot hesitation a mile away. Consider whether this writer is confident and ready to reveal, and follow their lead on how they'd like to be represented, if at all.
Do this person's intentions and track record align with our publication's core values? Archer Magazine is all about respect, sensitivity, empathy, diversity and humanity. These aren't everyone's highest priorities (unfortunately). If a writer's portfolio doesn't reflect all these traits, they may not be the right match, and that's an OK call to make.
In the challenging world of independent publishing, it can be hard to say no to great pitches, but some writers are suited to specific publications, and others are more suited elsewhere.
Speaking from experience, if you commission someone that isn't a great fit, it can come back to bite you later.
As a last piece of advice, and because I'm a fan of self-empowerment, I think you can often trust your gut on these things. If some distant alarm bell is ringing for you while you're chatting with a contributor, but you're not sure why, spend some time investigating.
Perhaps you've heard their voice too much, or, conversely, you're not familiar enough with their work. Or maybe their politics aren't in line with your publication.
Intuition plays a huge part in any job, including editorial work, so follow your gut. It'll often lead you in the right direction.
How to Make A Magazine is a blog series by Amy Middleton, founder and publisher of Archer Magazine. Amy has written and edited for The Guardian, Australian Geographic, The Age, Cosmos Magazine and others.
<! -- WIDGET HERE FOR BUY ARCHER -->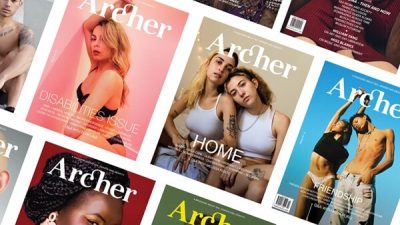 HELP KEEP ARCHER MAGAZINE AFLOAT!