Colour Tongues performance night highlights diverse artistry
By: Bobuck Sayed

The performance night Colour Tongues has its inaugural event on Friday, 14 October 2016, showcasing queer and trans artists of colour based in Australia and abroad.
The event page makes reference to the politicised charge of such an initiative, which responds to "an Australian political climate and justice system that institutionally disadvantages and punishes Indigenous people, (POC) people of colour, trans people, queers, femmes, and anyone and everyone who identifies anywhere between or beyond these labels."
Combating the culture of tokenism, where people of colour are often scouted to cover quotas or made hugely visible to diffuse allegations of misconduct, the organisers, who are also queer and trans people of colour, decided to curate a performance night on their own to celebrate the resilience of their community.
The initiative highlights the importance of grassroots organising that is at once political, community-led and celebratory. Performers include the highly-acclaimed Mama Alto who will be hosting the night, and features Alok Vaid-Menon from Darkmatter, Nayuka Gorrie, Krishna Istha, Xen Nhà, Raina Peterson and Muhammed Taha.
The event takes place at The Oratory, Abbotsford Convent on stolen Wurundjeri land. The facebook event can be found here: goo.gl/FGcayR and tickets are still available here: http://bit.ly/2d7pK9h.
<! -- WIDGET HERE FOR BUY ARCHER -->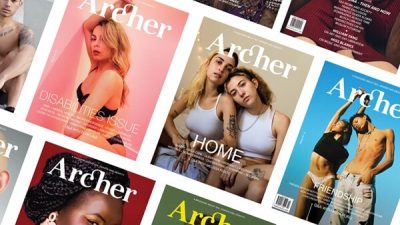 HELP KEEP ARCHER MAGAZINE AFLOAT!