Inter-generational trauma: Daniel Andrews, shame and the othering of gay bodies
By: Archer Magazine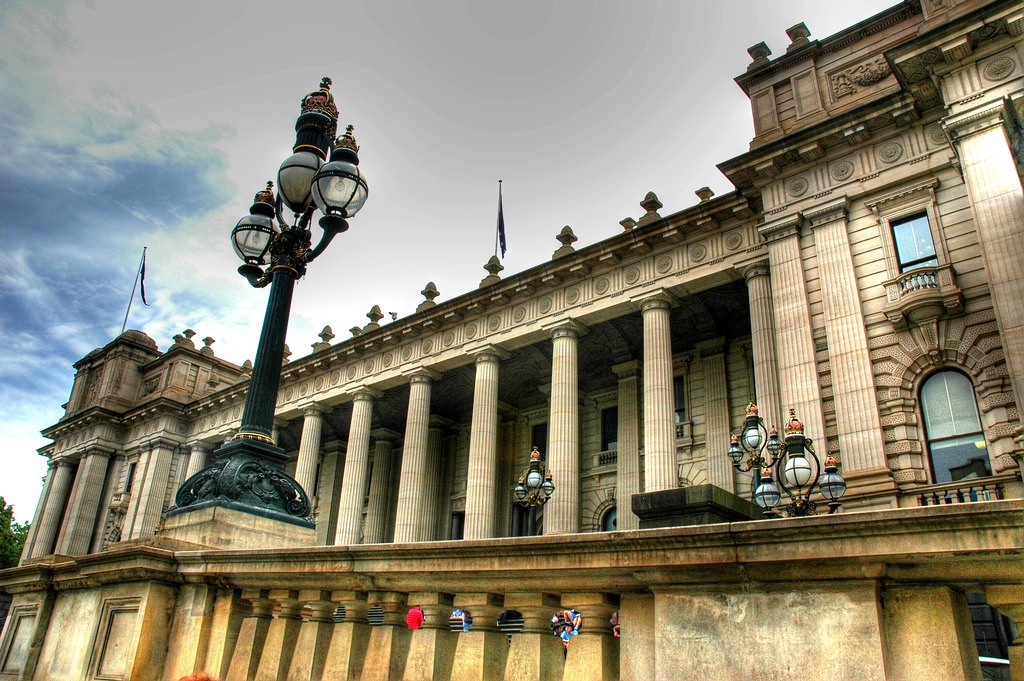 On Tuesday, sitting in a room in Parliament House, among community members and advocates, I watched the Premier of Victoria deliver a public apology to men convicted under since-repealed laws criminalising homosexuality.
In this state at least, the decriminalisation process ended in the early '80s (before I was born) but as the Premier's speech eloquently acknowledged, the damage of those laws is still keenly felt by the men who were subjected to them.
The apology hasn't come out of the blue. Over the past few years community advocates have worked hard to lobby sympathetic ears in the last two state governments to make significant strides towards reconciling a past of state violence against gay communities.
At the tail end of the last government, legislation was passed to allow those convicted under these same laws to have those convictions expunged, as though they had never existed, administratively speaking. This week's apology is the symbolic counterpoint to that more bureaucratic act of remedy.
It's also not the first such act—in 2014 Victoria Police apologised for the infamous 1994 raid on the Tasty nightclub. In a more recent move towards decriminalisation, last year the government repealed section 19A of the state's Crimes Act, which stigmatised people living with HIV by specifically singling out the intentional transmission of the virus for harsher penalties.
I've watched much of this process from the sidelines, attending and reporting on events as a journalist for LGBTI community newspaper Star Observer. Two years ago I interviewed Tom Anderson, one of several men who have become the faces of this campaign, and who has been calling for a state apology for almost a decade now. Detailed in the Premier's speech, Tom's story is horrific. My admiration for the man, for what he and others like him have gone through to make this apology happen, cannot be sufficiently expressed.
Beyond that admiration, and of course, gratitude, I hadn't been sure what to expect attending the apology. I wasn't yet alive when these laws were in effect, and I think for many gay men it is easy to feel disconnected from even our recent past. We can't pass along our stories in the same ways as communities defined by genealogy.
So when I was moved to tears at a point near the end of the Premier's speech, I was taken completely by surprise. His words had turned to the subject of shame:
"We criminalised homosexual thoughts and deeds. We validated homophobic words and acts. And we set the tone for a society that ruthlessly punished the different – with a short sentence in prison, and a life sentence of shame. From now on, that shame is ours. This Parliament and this Government are to be formally held to account for designing a culture of darkness and shame."
I cry again when I read over it now, just as I cried sitting in Parliament House on Tuesday. I wasn't alone—the room shook with sobs, loud and small, an extraordinary moment of public catharsis. I was completely unprepared when the gap between my abstract engagement and this somatic reaction closed so suddenly.
Thinking since about why this should take me so unawares, I've wondered if it is because I have no frame of reference for connecting to these stories of such extreme trauma and shame. Perhaps more importantly, I wonder whether gay men my age have no such collective frame of reference.
We live in the shadow of the marriage equality movement, and more broadly in a cultural moment defined and constrained by a fight for "equality." I suspect that a discourse arguing that I am the same as you, that says our differences are arbitrary, severs us from the past.
But my body betrays me—I cried in Parliament House because I do carry the legacy of that often traumatic history. Like it or not, we all inherit the violence of the past. It lives in the experience of shame I carry in my body, and its carried in the bodies of most gay men I know. It is a legacy of difference, of otherness. And I believe we desperately need ways to confront that shame, to share it, to have it witnessed.
The apology was for men who came before me, men to whom I am so very grateful, and who deserved this a long time ago. And for me, it was a conduit to the history I am bound to as a gay man. To have the government of my state publicly acknowledge this legacy of shame will be, I hope, an opportunity for us to see that we do not face it alone.
Benjamin Riley is a Melbourne-based journalist working in gay men's health and writing mostly about queer politics and culture.
<! -- WIDGET HERE FOR BUY ARCHER -->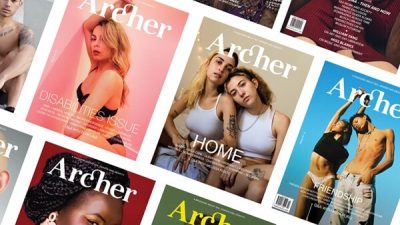 HELP KEEP ARCHER MAGAZINE AFLOAT!