Transgender experience: walk like a man
By: Aram Hosie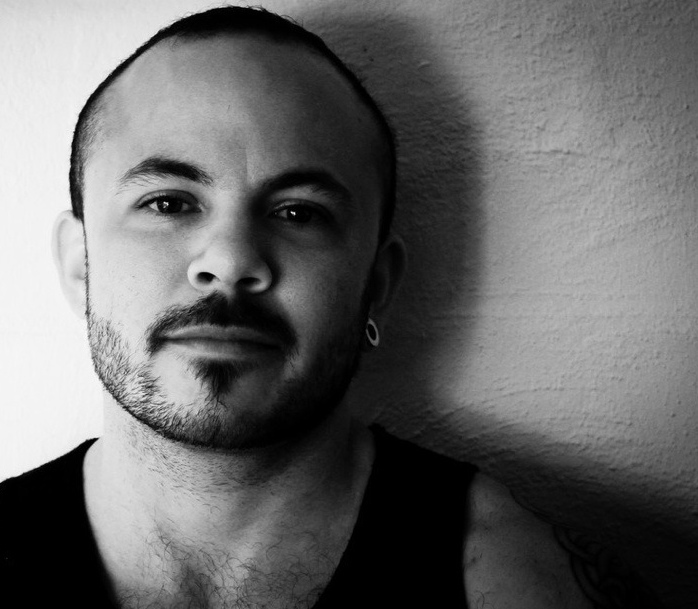 It's disappointing, not being able to have multiple orgasms anymore.
Not that I'd swap them for the deep sense of happiness I now feel inhabiting a male body, but losing that ability was not something I'd anticipated as a result of transitioning my physical body from female to male.
Ditto waking up one day and realising that I was, for the first time in my life, attracted to men. Didn't see that one coming. Didn't see a lot of things coming, to be honest.
When you first commence the process of transition, a lot of the focus is on the physical changes that are going to come about. Regular blood tests monitor for any adverse effects like an increased red blood cell count, or signs of liver or heart problems. Medical professionals carefully track hormone levels to make sure they are where they need to be.
And as the person undergoing transition, you obsess over every little physical change. I must have driven my partner half-mad with my daily questions:
"My voice, I think it's dropped. Do you think it's dropped?"
"Baby, come here, I think I'm getting a moustache. See? Do you see it? There's definitely more hair there."
Transition is a highly self-absorbed, inwardly-focused exercise.
But while I was obsessing about every facial hair, tracking the redistribution of fat around my body and feeling thrilled every time someone called me 'sir', I was oblivious to the other changes that were occurring, until there was just no ignoring them.
The reality is that the social and sexual shifts that accompany transition are in many ways more significant than the physical changes. They were also the changes I was least prepared for. It turns out that the world really is a different place depending on whether you're moving through it in a male or female (or, I imagine, androgynous) body, in ways that you can't really begin to imagine until you've experienced both, and the contrast hits you like a brick through the windscreen.
The starkest example of this is the experience of walking home late at night. As a female-bodied person, you approach this activity with a degree of caution and a lot of planning. Ideally, you walk with someone else. If alone, you pick routes that are busy or well-lit and you position yourself in ways that reduce your personal risk. You're highly alert to your surrounds, you employ every strategy you've ever learned about How Not To Get Raped or Murdered because when you're born a female-bodied person, that's what you get taught.
As a male-bodied person, this whole scenario gets flipped on its head. My confidence in walking home at night alone is pretty high. I now take on the responsibility for ensuring that female friends get home safely. Not only has my personal risk of getting raped and murdered on the way home dropped significantly, but I have magically moved over into the category of Potential Rapist. I discovered that if I walked too close to a lone woman on the street, it tended to make her nervous. I saw women cross the street to put space between us.
No-one told me that this was going to happen. Just like no-one told me I should be mindful that as male-bodied person, I am open to copping a punch in the face from a drunk young man on the street, just because.
Or that as male-bodied person I would no longer be privy to the same level of intense, intimate female companionship I'd experienced before, but I would get to witness and be part of the secret way men behave when there are no women around.
Or that I'd suddenly get a lot more phone numbers from straight girls. I didn't understand this until I worked out that because I was socialised as a female, I communicated with and understood them much better than any man they'd met, so they wanted to hook up with me.
No-one told me that testosterone would mean I needed more physical activity. I was less able to concentrate. It was physically harder for me to cry.
I had to learn male toilet etiquette, and newly appropriate ways of interacting with women and children. I tend to sit up the back of the bus now, not the front. (Ever noticed that male-bodied people often congregate towards the rear of public transport, and female-bodied people towards the front? Neither had I, previously.)
I had to learn how to manage new levels of rage, the likes of which I had not experienced before, as well as an over-active libido. I had to learn all these things, adjust to all these changes, with no-one to teach to me, and no forewarning that they were coming.
To be clear, I am not complaining – to borrow from Twitter vernacular, it's more a case of #justsaying. I accept that changes come with the territory of crossing the sex divide in a highly gendered world. And I suspect that the majority of male- or female-bodied persons who have been in those bodies from birth may not be aware of all these little ways the world is different for men and women. Until you've experienced either side of the divide, how can you really know that it exists, and how life is different for the other half?
Having such profoundly different experiences forced me to reconsider my views on sex and gender. I'd always held that gender was a social construct, that there really wasn't anything all that inherently different between the sexes, be they male, female or something else. I still think that a lot of gender is a social construct: there are ways that I behave now purely because I have learnt that that is the socially acceptable way for a male-bodied person to behave. But I also think that there are probably some inherent differences between the sexes. There have been shifts in me that I have no explanation for, other than where I used to have a female hormone profile, I now have a male one.
It's a powerful little hormone, testosterone.
And its effects have not been limited to my physical body, my gender presentation or the way I experience the world. It's also succeeded in completely turning upside-down everything I thought I knew about myself in relation to sex.
Sure, I'd heard the stories. The half-jokes amongst transgender guys that testosterone makes you gay. But I didn't think that would be me. I was a gold-star lesbian: 23 years old and never had sex with a man.
Pre-transition, I was quite sure that the greatest complication I was going to face was how my partner and I would reconcile our own queer identities once the world perceived us as straight. That continues to be a challenge: when your queer identity is central to your sense of self, to your politics, to the community you identify with, being perceived to be heterosexual makes things a little interesting.
But even more interesting was suddenly realising that not only did I want to be a man, I wanted to do men. Where did THAT come from? I have a few theories.
One theory is that perhaps I'd had some attraction to men pre-transition, but the act of having sex with a man would have reinforced my femaleness, so I'd buried it deep down. Now liberated in my male body, sex with a man was gay sex and actually served to reinforce, rather than detract from, my masculinity. In my case this theory is plausible, but unlikely.
Theory two is that because testosterone makes you really horny, your willingness to have sex with anyone increases correspondingly. Also plausible.
Theory three, which seems to me the most likely reason, is that rather than sexual orientation being about attraction to gender (or genders), perhaps sexual orientation is about attraction to sameness or difference (or both). So for those of us who are strongly same-sex attracted, our attraction shifts when our sense of sameness shifts, based on the changes in our own physical bodies.
Whatever the reason, suffice to say that while sense of self and gender are quite different from sexuality, I believe they have some interplay. And for many of us, making adjustments to one can have significant effects on the other.
Transitioning is often framed as a journey from one sex to another. I don't think that's right. I've always had a pretty good sense of my own sex and gender and neither has really changed. My physical body, however, has had some adjustments so that it better expresses my sense of self.
The journey I have experienced is learning what it's like to move through the world in a male body, learning what it's like to 'be' a man – the sexual, behavioural and emotional changes introduced by testosterone, and the ability to navigate a highly gendered society in a completely new way. It's been a very good thing.
I do miss the multiple orgasms though, just a little bit.

Aram Hosie is a 30-year-old transgender man. Aram is a self-described policy nerd and political tragic who has been involved in LGBTI activism for over a decade.
This article was originally published in Archer #1, Summer 2014
Image by Steven Granger
Archer #3 is out in November, 2014. Subscribe to Archer here.
<! -- WIDGET HERE FOR BUY ARCHER -->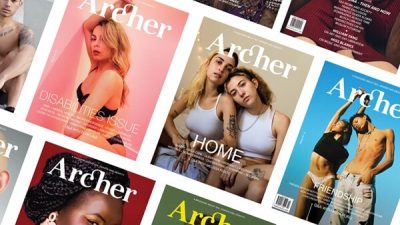 HELP KEEP ARCHER MAGAZINE AFLOAT!