Why straight sex is just as 'queer'
By: Lauren Rosewarne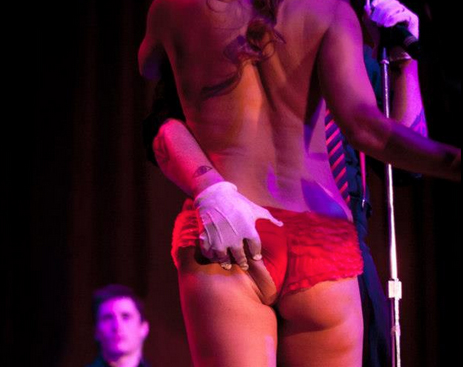 UNMARRIED SEX. PORN. Sex toys. Brothels. Heterosexuals dabble in these practices with as much freak and fervour as homosexuals and yet somehow it's the gay person who threatens heterosexual relationships, the gay person who devalues the sanctity of marriage.
I'm not interested in writing a defence of same-sex marriage. I am, however, fascinated by assumptions made about the vanilla-ness of heterosexual coupledom that render gay sex as different or outlandish. Rarely is sex so simple.
For conservative Australia, the picture conjured of The Homosexual appears to be cobbled together from guesswork, television and photos of some random strapping lad in hotpants at Mardi Gras. This so very flaming picture also assumes sexual promiscuity, deviance and a lifestyle thoroughly dissimilar to the wedded-for-20-years straight couple that tsk-tsk at marriage equality campaigns. My liberal sensibilities are boggled by commentary, policy and legislation that treat homosexuals as though they are less worthy than heterosexuals. My academic side, however, is simply focused on the confused logic of the argument.
I don't rely on statistics here because people lie compulsively in sex research. They overestimate the sex they've had, underestimate the sex they've had, taper answers to cast themselves in a favourable light and concoct responses they assume the interviewer wants to hear. Nevertheless, there are some well-established sex truisms that we don't need to conduct a phone poll to identify.
Firstly, heterosexuals by and large don't wait for marriage to get it on. In Australia, the average age of virginity loss is 17 and the average age of first marriage is 30-ish. That allows 13 years to sow wild oats, try-before-you-buy and establish yourself as well and truly damaged goods before the white dress is donned and the multi-tiered cake cut.
Another hard-to-swallow fact is that most heterosexual unions are eventually impacted by infidelity. A brief romp with a co-worker or a passionate Second Life affair, the idea of the heterosexual couple joining happily and stably for life is folly.
Another truism is that most clients of sex workers are heterosexual. Many are married. Straight blokes, ring on the finger, regularly had over money to women for sexual favours outside their matrimonial bed.
Furthermore, a huge portion of sex toys sold in Australia are purchased by heterosexual women. Often married, these women seek a quiet-time buzz that serves to remind us that 'normal' is everything, nothing, and thoroughly elastic.
Such facts only scratch the surface. If heterosexual marriage is supposed to present a beacon of stability and conservative family values, then the picture of sexuality in this country needs to be examined. And no, it isn't going to be demure.
Sure, it is possible to piece together a sanitised, if thoroughly de-sexualised, vision of contemporary marriage, pilfering bits and pieces from idealism and episodes of Leave it to Beaver. But this doesn't make it real. To present the case that heterosexual marriage is some kind of yardstick for conservative values is laughable. Positing the homosexual as the antithesis is equally so.
Sexual preference is a very poor gauge as to how a person will function in a relationship, in a marriage. To argue such a case exhibits bias, a propensity for stereotypes and an incredible ability to ignore the reality of the modern heterosexual couple.
Dr Lauren Rosewarne is a political scientist and senior lecturer at the University of Melbourne. Lauren has authored five books on sexuality, media and popular culture.
Source: First published in Archer Magazine issue 1
Image by Jess Desaulniers-Lea
<! -- WIDGET HERE FOR BUY ARCHER -->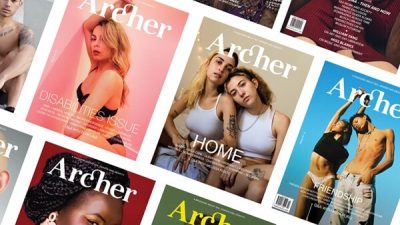 HELP KEEP ARCHER MAGAZINE AFLOAT!