OnlyFans, a pandemic and the politics of porn
By: Annabel Bowles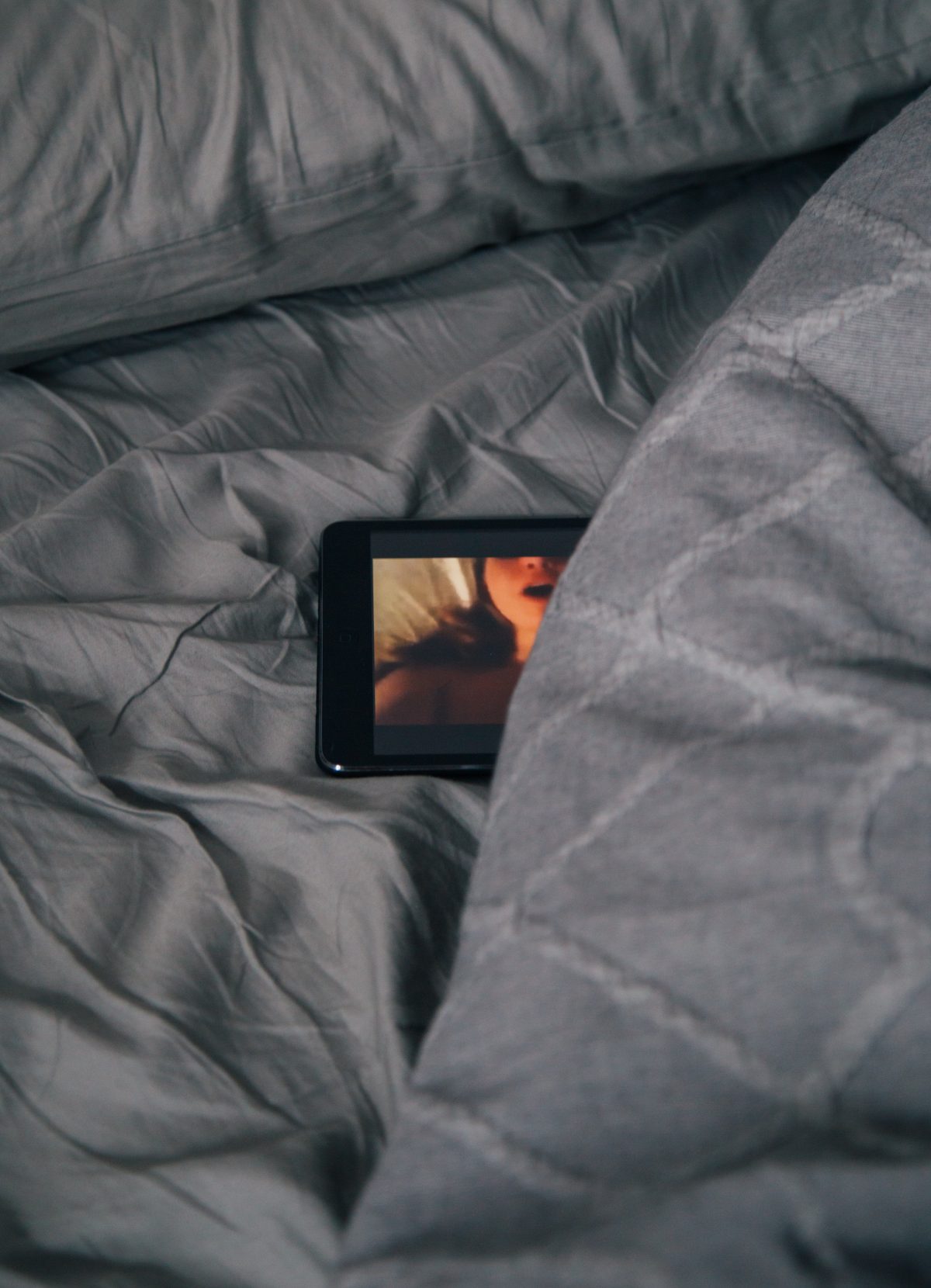 On a typical morning, Amber* wakes up between her loving partner and a phone vibrating with messages from other men.
"Hey babe, send something cute on ur way to uni?"
"Can't stop thinking about that video last night … how about another one today?"
"Can I watch you get ready this morning?"
Amber, or Goddess Amber as she's known online, is an OnlyFans creator. She has 110 subscribers who each pay $7 a month to access to her exclusive material. Most of these customers also regularly request private pictures and videos.
"Almost 70% of my OnlyFans income is through custom content," says the 20-year-old. "It varies, but I would normally charge $30 for a 10-minute video."
Though OnlyFans is marketed as a paywall for popular Youtubers, performers and influencers, most of the website is amateur porn. It's a platform where people – many who've never before engaged in sex work – can quite easily turn their body into a virtual commodity, all on their own. Voyeurism by the rules of the desired.
In fact, OnlyFans has been particularly ground-breaking for queer content creators, as users have the autonomy to cultivate an audience beyond the binaries that typifies traditional porn.
Amber joined the website about a year ago after exploring different kinks and fetishes in her relationship. She later started webcamming and engaging in findom – a form of financial domination where the submissive finds pleasure in relinquishing money, without a sexual exchange – which has seen her earn over $4000 a month from sex work. Her long-term partner has always supported her completely; he even features in some of her content.
While Amber keeps her sex work hidden from her family, regular workplace and university, she's never thought twice about showing her most intimate side to complete strangers. She says, "I've always been a pretty sexual person and open about my interests sexually, but for me – OnlyFans was never really something I thought about doing. When I started doing it though I was like 'yeah, I was meant for this'."
However, the 60,000 creators who joined the platform in March alone may have had a different motive to Amber. One of them was Emily*, a 21-year-old hairdresser who found herself out of work and ineligible for Centrelink support.
It seemed like the right time to start too; in the first two weeks of March, when COVID-19 was declared a pandemic, OnlyFans had a 75% increase in subscriber sign-ups, according to The Daily Beast. One can only guess why the world's demand for porn sky-rocketed amid social distancing.
In a matter of months, Emily's OnlyFans pulled in a ridiculous number of feet requests and unsolicited dick pics, as well as about $150 a week. While it's a nice pocket of cash, she's not in it for the money alone. She's found a new sense of assurance in her sexuality; validated by the fact that random men pay to see her. Not just her body, but Emily herself.
"I think those who are willing to pay for OnlyFans want more personalised content. It might make them feel more appreciated and loved, they might enjoy supporting content creators, and I think overall they just want someone to give them some attention," Emily explains.
Amber mentions that maintaining "personalised" connections with her customers is a large part of her work. They often ask for custom videos of her day-to-day affairs and want to see her talk sweetly into the camera like an online girlfriend. While the constant messaging-and-responding can invade their personal time, both women agree that they enjoy the attention, as well as taking cute pictures. In that way, OnlyFans is like Instagram – just without the censorship that removes even the most subtle depiction of a female nipple.
In fact, OnlyFans was modelled on the 'feed' structure that characterises modern social media. It's a constant stream of visual material, an intimate and endless insight into someone's life. But the paywall takes that exclusivity up a notch and secures both amateur and professional content creators a higher commission (80%) than the industry has previously offered.
Many say it's a revolutionary new form of sex work, thriving in a space where free porn has always been plentiful.
While OnlyFans has some measures in place, and geoblocking offers some protection, users are still at considerable risk of exploitation. Piracy is a possible and largely untraceable risk, even though it's prohibited in the website's terms and warned against on most creators' profiles.
A quick search reveals Reddit communities dedicated to redistributing stolen material, as well as Google Chrome extensions enabling subscribers to "scrape" and download every image, video and message from a single account.
In February, between 1.5 and 4 terabytes of lifted content was uploaded to the Mega cloud storage site. After news of the leak went viral on Twitter, OnlyFans denied they'd been hacked, claiming the "supposed leak" was gathered from multiple sources.
The company did not answer questions as to whether it was trying to stop the leak's spread, or guard users against further breaches. It wasn't the first time adult-content platforms have brushed off organised, widespread piracy attacks and allowed perpetrators to steal material with impunity.
Amber and Emily say they aren't worried about becoming victims of piracy, but they don't want their sex work mingling with their personal lives. They're worried about being unfairly shamed and stigmatised; a concern shared by many in an industry that still isn't legally protected across Australia.
Natalie*, a 24-year-old OnlyFans creator, experienced this firsthand. Like Emily, Natalie joined the website in April after finding herself with more free time in COVID-19 isolation. While it makes her feel "sexy" and "empowered", she was almost fired from her job in childcare after her OnlyFans account was discovered by her employer.
"(My boss) told me it was inappropriate, not in line with our code of ethics and was worried about a father signing up and seeing my content – even though my face isn't on my public profile," Natalie recalls.
She had to make her account, and the way she attracts followers, much more discreet. To avoid mainstream social media, she only promotes her "cock-teasing content" on Reddit threads devoted to #BBW (Big Beautiful Women). Natalie makes about $1300 a month for about eight hours of work, and like Amber and Emily, she's not ready to give up that kind of money in a post-pandemic world.
Since seeing her OnlyFans boom in the past few months, Amber's even flirted with the idea of exploring full-time online work, as well as stripping. She admits it's still an unlikely reality, but believes OnlyFans – as an amalgam of porn and social media – may help to dismantle the marginalisation of the sex industry.
"It's a good place to start … it breeds confidence. There's also a lot less consequences; online sex work is a lot safer," Amber explains. "Although the industry is very over-saturated at the moment, that's a good thing. You've got people you would never expect to do sex work now engaging in sex work, and people who wouldn't normally pay for porn now paying for porn."
"OnlyFans helps to break down those walls of stigma and open people's minds to different forms of sex work, and the fact that it's all legitimate work," Amber says.
By Emily and Natalie's accounts, these OnlyFans newbies are (secretly) thriving in online sex work. But until this labour is respected and rightfully valued, their income and privacy are at risk. Paywall or not, consumers will keep exploiting workers if the platform lets them.
Female sexuality has long been something freely available, and something many think they're entitled to. These ideals don't disappear overnight, but OnlyFans is in a unique position to positively shape the sex industry.
While both experienced and emerging sex workers rely on this platform during COVID-19, the protection of content creators has never been more vital.
*Names have been changed for privacy reasons
*As OnlyFans functions in USD, the conversions made to AUD were accurate at the time of interviewing
Annabel Bowles is a freelance journalist, writer and poet from Adelaide/Kaurna. She's the former editor of Verse Magazine and a cheese aficionado. You can find her at @annabel_bowles on Twitter. 
<! -- WIDGET HERE FOR BUY ARCHER -->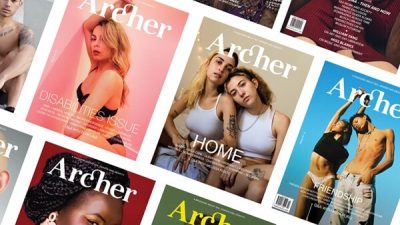 HELP KEEP ARCHER MAGAZINE AFLOAT!