Sugar and spice: the problem with Australian child beauty pageants
By: Archer Magazine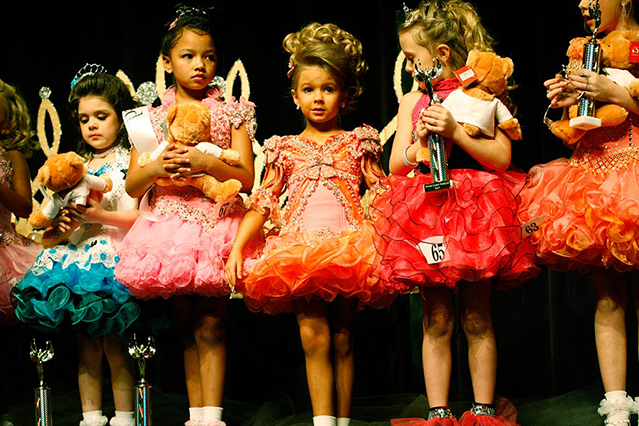 Guest blogger Abby Corson comments on controversial Australian beauty pageants and the dangers of sexualising children, both for the girls on show and society at large.
Fake tan. Spider eyelashes. Push-up bras. Acrylic nails.
No, I'm not describing a night out in Hollywood. Disturbingly, these are all common attributes of the underage entrants of the children's Australian Royalty Pageants.
The sexualisation of children in beauty pageants is a controversial topic and even more so following the television debut of American reality show Toddlers and Tiaras. Like many others, I watched the seemingly crazed mothers parade their mini adults around and I tutted to myself, "Only in America."
But it is no longer only in America. In 2011 the full-glitz beauty pageants arrived in Australia. A recent online poll asked whether Australia should continue holding these American-style pageants. Of the respondents, 92% said no, but for now, the remaining 8% have got their way.
As I perused the entrants' handbook provided by Australian Royalty Pageants, I was interested to see that they market themselves as "…an opportunity to showcase and develop deportment skills, confidence and self esteem." Yes, entrants may learn to walk gracefully, and of course everyone feels confident when they are told they look nice, but to be frank, the pageants seem to me an opportunity for parents to compare their children in a forum that believes that this sort of behavior is OK.
There is something extremely disturbing about a child wearing revealing clothing while blowing kisses and winking at an adult audience.
It would be naive to think that these pageants do not have the potential to head in the same outrageous direction as the Americans.
In America, parents make headlines for dressing their children as Julia Roberts' character in Pretty Woman, or providing boob and butt implants for Dolly Parton costumes. The Australian Royalty Pageant states that children can wear heels from age 10 and that all children under 10 must wear dresses which sit above the knee.
While this particular pageant also offers public speaking lessons which they promote on their Facebook group, this feels like a façade to distract society from the true message these beauty pageants are sending – that outer beauty is far more important than inner beauty.
On the same Facebook page, which has just over 1000 fans, the pageant also posts pictures of young girls with comments such as, "Now everyone can see how cute she is."
Children should not be judged on their looks. A recent report from Eating Disorders Victoria states that over the past 10 years there has been a 270% increase in the number of girls hospitalised with eating disorders in Victoria. Children as young as seven are now being treated for anorexia and in my opinion, this is a statement against these sorts of pageants.
The backlash towards these pageants has been huge. Over 7000 people support the Facebook group Australians against child beauty pageants.
Pull the Pin is another Australian organisation that aims to stop child beauty pageants by taking the issue to the government. For those of us who are against comparing children based on their looks, we can only hope that these pageants will be more closely monitored to ensure that they are not sexualising children or promoting body image issues.
Babies are not Barbies, and it should stay this way.
<! -- WIDGET HERE FOR BUY ARCHER -->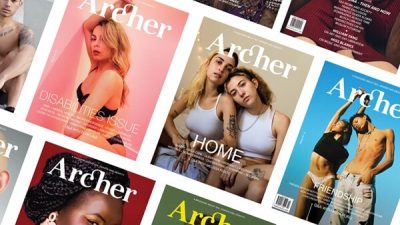 HELP KEEP ARCHER MAGAZINE AFLOAT!