'The L Word: Generation Q' S309: "Dani has written hundreds of these public apologies"
By: Jess Ison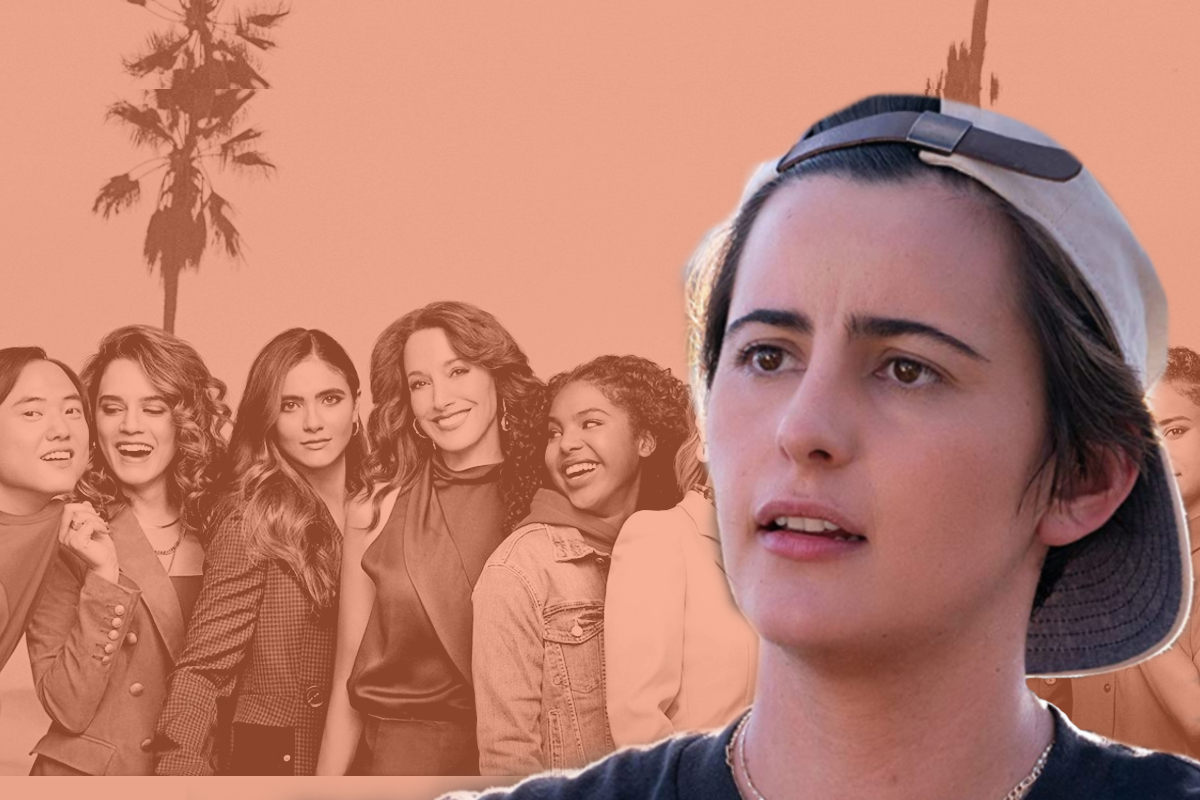 This article contains spoilers for The L Word: Generation Q. It is recommended that you watch the show before reading.
Welcome to my weekly review of Season 3 of 'The L Word: Generation Q'. Each week, I'll go over the characters' narrative arcs and pick out sections that suit my agenda. I'm not sorry to say that these will all be thinly veiled pro-communist rants. You can read my thoughts on earlier episodes if you need refreshers.
Image credit: Showtime, 2022
Hang on. Friends. Was that episode actually good? Or am I just confused because the Carrie, Misty and Finley trio is fucking incredible TV?
Before I kick off, I want to say I find it completely unbelievable that Carrie has never eaten tofu.
We all breathed easy because Carrie is okay. She is back home watching Grey's Anatomy. I am a die-hard Grey's fan, so I was very chuffed with these references (though criminally low on Christina content), but I want you all to know that that was not an actual scene from Grey's that they were showing. Just FYI.
Finley is trying to help Carrie out with her recovery cause sigh she needs to lose weight. Fuck diet culture and fuck this show.
There is some serious flirting between Misty and Carrie and we all are waiting. Misty is so cool, just letting Carrie know there's no rush but also that she is a bad bitch in bed. I blushed over this flirtation.
Carrie is getting annoyed with Finley's help and tells her to back off. Finley says she is only doing it because she loves Carrie, but not in a gay way, but like as in they are both gay. HAHA. I chuckled. Seriously, this is some of the truest representation of how funny and smart and cool dykes are. Finally, on this show.
Unfortunately, when Misty and Carrie finally get it on, we see nothing. Though we all knew the show would shy away from showing the sex scene of the two characters who aren't skinny and manicured, it's still disappointing.
You just know that Misty absolutely owns the strap-on look.
Angie is heartbroken and her roomie is crushing hard on her. Angie is meant to do a reading of her fiction; Bette and Tina show up and, honestly, who doesn't want two mums? I so do and I am so jealous if you have lesbian mums. Like they are there, all supportive and with lollies in their purses and booking a fancy restaurant for dinner. And then they yell at rubbish men.
I mean, look, it was completely fucked of Tina to do that, please never let this happen again. I am just saying I liked seeing her yell at that creepy dude.
But Angie had every right to be mad. Also though, look at her being all mad at her mums! I understand it's hard for teens who go to elite schools and have loving and supportive parents to find their way in the world while at a fancy university.
Then, instead of Angie getting with her roommate, she goes to the guy who subjected us to his shitty poetry. Is the show trying to be edgy with this plot? I cannot understand what their commentary is actually about.
Bette and Tina go out for some burgs and some pretty sickly sweet cutesy time. Then there is another marriage plot on this show. Mates, is this proposal three this season? I am exhausted.
Shane and Tess still can't get it together and Mack is missing Tess. I like to think that if nothing else, my insistence last season on an update on the dog made it to the writers' room.
Tess is drinking again. I won't subject you to more of my ranting about the representation of alcohol on this show, just read through my season 2 reviews. Shane tells Tess she never wanted the second bar and instead she thinks they should make it into a hair salon. Actually, this seems like a better business model: a queer bar/café next to a queer salon. Get a cute new look and then walk next door to flirt with the barista.
Will the season finale see Tess and Shane work through their issues and finally stop the pointed shots to Tess using a coffee cup to very obviously drink alcohol?
Meanwhile, Dre tells Dani they are falling for her and she just goes all silent like a child. Look, Dre is amazing and way better than Dani. Zero per cent believe Dre would be into Dani.
So Alice is being cancelled for being entitled. This seems to be a kind of badly done meta-story of how The L Word is often critiqued by queers – sometimes ruthlessly so, including by yours truly.
To deal with the cancelling, Sophie calls in Dani and tells Alice not to worry because "Dani has written hundreds of these public apologies". LMAO. I am howling. Oh yeah, hundreds of public apologies about your father's opioid business that contributed to the death of heaps of people for which you did spin doctoring? Cool.
Anyway, Alice is meant to interview Rachel Maddow but Maddow cancels when Alice's poor behaviour is aired publicly. Alice chucks a tantrum and storms off and, like, okay Alice, this behaviour is literally what is being called out. You treat your staff atrociously, you don't pay them properly and you make your staff bonding an ethically dubious and culturally appropriated ayahuasca retreat that subjected us all to a musical episode from Hell.
Sophie has to try pull together a show in 45 minutes. This whole episode I was worried about the 45 minute deadline, like how did Dre get there with a new outfit in such a short period of time, considering LA traffic? And why wasn't Alice hosting her show? Who was the host?
And if Maddow pulled out, didn't Margaret Cho also? Can we have Margaret Cho come back, or actually, her character from that episode of High Maintenance when she gets butch banged in the back of the van for her birthday? (FYI the High Maintenance episode is called 'Payday', you. are. welcome.)
Alice is back home, not at her show. And then her kitten is missing. Damn, so scary when your cat friend is missing. In the end, she finds the kitten up a tree and needs firefighters to get the kitten down.
And who turns up? Tasha. Mates, Tasha in the army uniform, no thanks. Tasha in a firefighter uniform, yes please. If she still has her motorbike, RIP me.
So Tasha is Alice's The One? In hindsight, should have seen that coming.
We have had a lot of cameos this season but the cameo we all want is yet to happen. You all know to whom I am referring: fucking Jenny.
Let's hope she rises from the dead, on the back of a manatee, in the season finale.
Read Jess' recap of the next episode here!
Jess Ison is an aficionado of queer media and loves every bad lesbian film ever made. In her professional life she is a researcher at La Trobe University. She lives with her dog on Wurundjeri land. Find her on Twitter.
<! -- WIDGET HERE FOR BUY ARCHER -->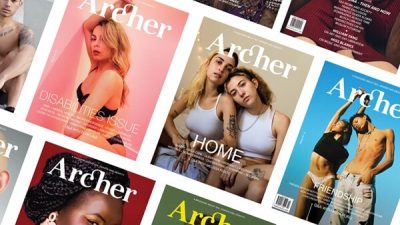 HELP KEEP ARCHER MAGAZINE AFLOAT!