Miscarriage and grief: Shouting through the silence
By: Frankie Van Kan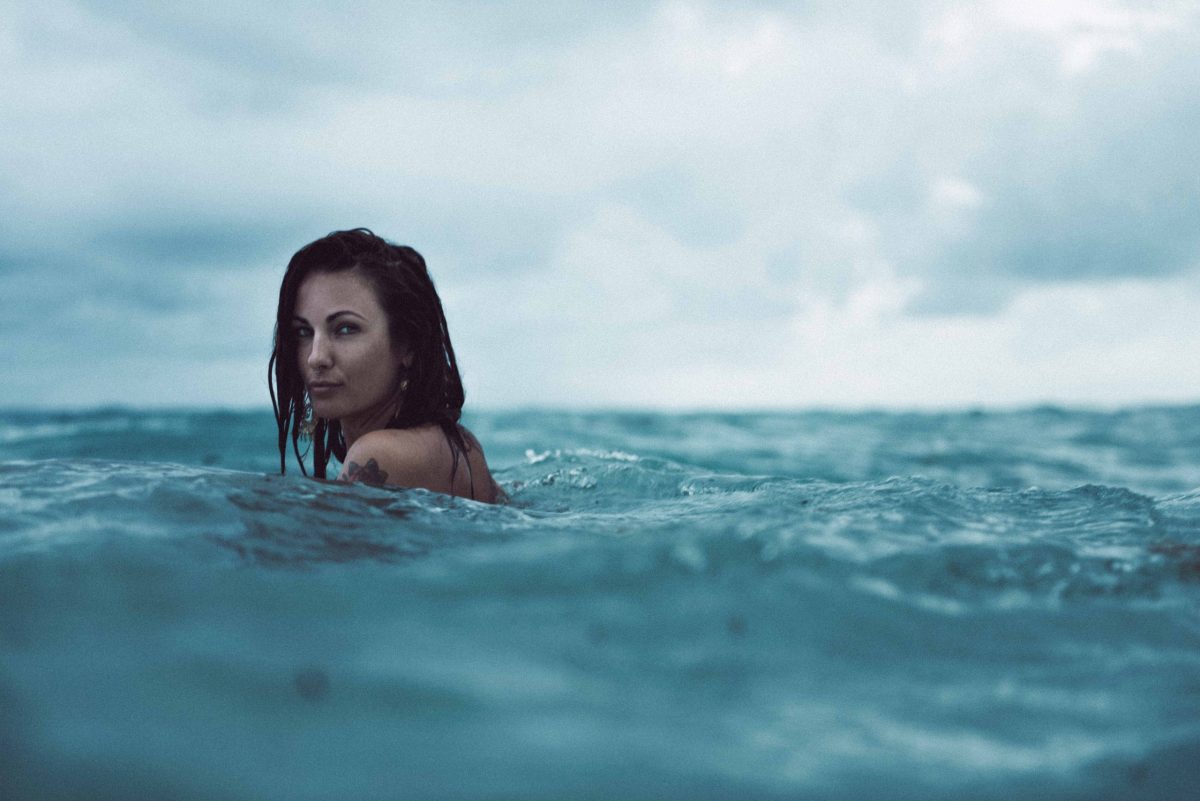 I look up at Mojo from where I sit on the floor of my apartment in Preston, the jet lag weighing down my body with a tiredness that doesn't suit the hour.
"I cried when I was in Edinburgh for the first time in ages about the miscarriage," I tell her.
"Really, that's so weird, so did I." She smiles a sad smile that's become so familiar to me in the past few years and brushes her short black hair forward, a tic she developed with the haircut she got before our relationship, as we knew it, ended.
We wonder whether we were both crying at the same time, over the same thing, on opposite sides of the world.
Grieving the miscarriage we went through has been a long and arduous process, made all the more difficult because we had no idea what to expect. Because people don't talk about miscarriage. Despite one in five pregnancies ending in miscarriage, we'd never seen anybody mourn one. We come from a culture where silence is best.
When I found myself walking shakily through the world after our miscarriage, I didn't want to be silent. I wanted to find out if other people had been through what I'd been through.
I wanted them to know what I wish I'd known beforehand. I was shocked to find out how many people had been through similar trauma and felt like they couldn't speak about it. The shame, the guilt and the loneliness kept them silent.
In Edinburgh, where I'd just returned from, I'd talked about the miscarriage with the four other women I was there performing with.
We'd been telling stories to an audience each night and now we sat at a day spa telling stories to each other. In a heated Himalayan salt room, pink and amber lights glowing over our bodies, we talked about birth trauma, loss and terminations. We sat in this womb-like room and talked about our wombs.
"This could be a theme for a new show," said Anna.
My stomach turned. "I don't know if I'm ready to write about it." And I didn't think I would be until I had a baby. Because that's what we're taught – not to talk about the tragedy of miscarriage until the silver lining of a successful pregnancy makes it safe and palatable.
I went back to our shared apartment in Marchmont and cried that afternoon. Not because of the loss this time, but because I was overcome by sadness that we never had a burial.
I remember watching Mojo scoop the foetal sac off the bathroom floor and into a plastic container to take to the hospital, as instructed by the nurse on the phone. I watched her from the ground where I lay recovering from the contractions that had wracked my body for the previous hours. Her heavily ringed hands shook as she closed the lid, her scuffed Timberlands avoiding the blood all over the floor.
Neither of us was prepared for the crime scene that my body created. We had no idea there would be so much blood. Endless clots the size of peaches. Because people don't talk about miscarriage.
We'd been together for over six years when we started trying to get pregnant. We had hoped to share our genetics. Mojo's brother, our donor, had a vasectomy so it was only possible through IVF.
I don't know why I found it so hard. People do it all the time. Some do it for years. Women, cis or trans, do a lot of things that are remarkable, unbelievable and really fucking hard – all the time.
Maybe it was the fact that we went straight to IVF and didn't try another avenue first. Maybe it was the fact that I was a stripper and Mojo a musician – neither very reliable incomes – and I was silently terrified of how I was going to make money without the use of my body.
Maybe it was the fact that I was tired from years of working nights, too concerned about finances to take a break, and doing hormone shots in the bathroom of the club.
Whatever the reason, three embryo transfers in, the excitement gave way to despair and I needed a break from trying, and failing, to get pregnant.
Six months later and there I was in the doctors office. Pregnant. The kindly doctor had swivelled around slowly on his chair and peered over his glasses at Mojo and I as we told him that, no, we hadn't done IVF this time. We'd used a friend as a donor.
This was a lie. The first of many times we lied about how I got pregnant. Being a same-sex couple with a history of IVF, the natural assumption is that's how it occurred.
I wasn't really up for explaining to the GP at the free clinic in Preston that my accidental pregnancy was a result of our non-monogamous lifestyle. I wasn't quite sure he'd get it. I wasn't quite sure he got the lie either, but it was a hell of a lot simpler to tell.
Our conception lie attracted some raised eyebrows but shut down the questions from the doctor and the mostly kind but always inquisitive nurses we encountered in the coming weeks. We told the same thing to Mojo's family.
The doctor looked over at us with an ultrasound in his hand and explained to us the foetal pole had not grown. He shook his head sorrowfully. "I'm sorry to say but I don't think it's viable."
From the moment I'd peed on a stick four weeks earlier, I felt like I'd been struggling to navigate my way through this clusterfuck on two go-karts, one foot in each, both travelling at high speed. One was painted orange and marked 'reality'; the other, painted lavender and marked 'fantasy'.
Of course I knew sex could result in pregnancy. I knew the condom had come off. I also knew I had done three embryo transfers through IVF, none of which had taken, so to accidentally fall pregnant now to a random lover would be laughable. Ha.
Fast forward past the shock, the tears, and being accused of stealing the sperm of a man who willingly came inside me and had more chance of knowing the condom came off than I did, and Mojo and I had decided, fuck it, we're going to be happy. We're having a baby in less than ideal circumstances, but woohoo, we're having a baby.
So when the doctor handed me a referral for another radiologist for a second ultrasound to confirm his diagnosis, I promptly stepped my left foot off the orange kart, planted both feet in the lavender kart, and fiercely clung to the edges with both hands.
When I woke in the night gripped with panic, I calmly talked myself out of it, told myself the baby was okay, and went back to sleep. I researched cases where women had been told the same thing and had gone on to have healthy babies. My optimism – denial – was validated at the next scan when I was told the pregnancy might be viable.
Another two-week wait, another scan, and finally, a no. It was a missed miscarriage, or a silent miscarriage, when the foetus dies but the body doesn't recognise it. The placenta continues to release hormones, so the body still thinks it's pregnant. It's a neat trick. Physiological denial. My mind wasn't the only part of me desperately clinging onto this pregnancy.
We were given the choice to take the abortion pill, have a surgical abortion, or wait for it to happen naturally. I'd had enough of doctors, so we waited.
Three weeks later I started bleeding, and five days after that I miscarried for 24 hours. Until I lay there, on the bathroom floor, surrounded by the blood of my womb, the pain in my body slowly subsiding.
"We need to test the tissue to make sure she's passed the foetal sac," I heard the nurse say on the phone. Off we went to the hospital with our plastic container.
I dealt with the grief in the same way I dealt with the news from the doctor. Denial, denial, denial. I went on tour, drank too much, found solace in other people. And when Mojo turned up I didn't want to be reminded of the pain I'd left at home so I started arguments that didn't need to happen. I struggled to love her. Found ways to shut her out.
When I arrived home from tour, my hormones were still waging war with my emotions and the depression was real. I sat at the kitchen table where I'd bled out three embryo transfers and a miscarriage and I thought I'd never be okay.
I told Mojo she didn't understand, she didn't have to feel it in her body. I didn't stop to think about what it would have been like to watch someone you love go through it. To know you couldn't take away someone's pain while simultaneously trying to deal with your own.
Our communication slowly broke down as we struggled to deal with the fallout in different ways. The grief peeled away in layers. Our relationship became entangled in one of those layers and eventually peeled away as well.
I'm grateful that we are still able to share space with each other when it would have been so much easier to shy away from the pain. The screaming that plagued us for months is over and we've found kindness again. We may not be a couple anymore but the love still runs deep. We share an intense love, and we've shared an intense pain. We are still able to sit in this room and share laughter, tears and grief.
"Maybe we could do a burial." I say to Mojo.
"Yes," she says. "I think that would be good for us."
When she leaves I wonder if this will be the last layer. I have grieved this loss both privately and publicly. When I started talking to women around me I became aware of not only how common miscarriage is, but also how shrouded in secrecy it remains. So many pregnancies end in miscarriage and still nobody says a word.
Our culture tells us we're not supposed to reveal to people we are pregnant until we are in the three-month 'safe' zone. But then what happens? When the loss occurs and the hormonal depression hits, you suffer alone. In silence.
Society tells us it's no big deal. It was early. What are you actually grieving for? At least you didn't know your baby. It's your body's way of telling you there's something wrong with it. It's meant to be. You can always try again.
We are taught not to talk about our wombs, not to talk about our periods, to feel shame about our bodies. To get on with it. I wish I had known more – that more people had shared their experience with me – so I had some notion of what it was going to be like.
When I wrote a post about my miscarriage online, many women came forward and spoke about their experience and how they felt like they couldn't, or shouldn't, share their pain. Not only around miscarriages, but pain around terminations that they weren't given the space to grieve because it was their choice; pain around childbirth that they don't feel entitled to because they have a child; pain around bleeding that they should just ignore because it's natural and it happens all the time. What we go through, those of us with wombs.
It's a full moon in September, the moon that's closest to spring equinox. The time for new beginnings, letting go of the past.
Mojo and I sit in her backyard, at the house we once shared. I am having a heavy period and the pain I feel is a gentle reminder. We take a flame to the words we've both written that day. I pull a bloody piece of fabric from between my thighs and we bury it beneath a magnolia tree Mojo bought for us.
We cry together about the child we lost and the dreams we've let go of. Perhaps for the last time.
Frankie van Kan (aka Frankie Valentine) is a queer writer, sex worker and performance artist living in Narrm/Melbourne. She is also a mother to a babe who she co-parents with Mojo, a journey they decided to embark on after the events of this piece, and they had taken the time to heal, together and apart. The babe is by far their greatest collaboration. Follow her on Instagram @frankievankan.
This article first appeared in Archer Magazine #15, the FRIENDSHIP issue
<! -- WIDGET HERE FOR BUY ARCHER -->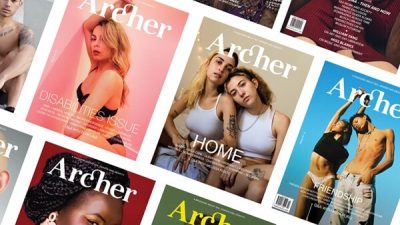 HELP KEEP ARCHER MAGAZINE AFLOAT!