Kat Muscat Fellowship announced to support young writers
By: Amy Middleton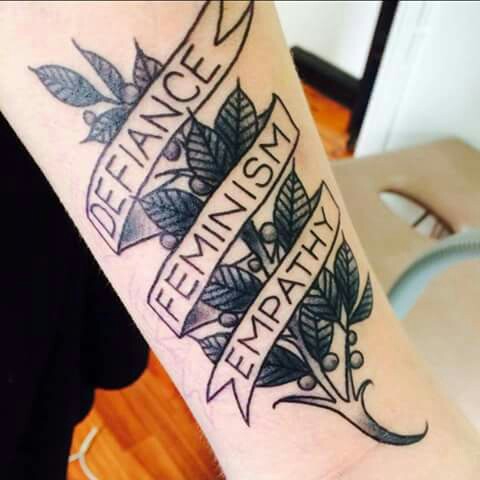 The legacy left by Kat Muscat, Archer contributor, beloved friend and amazing auteur, is one of the best I've come across.
As a writer and activist, Kat had enormous networks, but she didn't just exist within these communities. She was a nurturer and mentor, who made deep connections with an unimaginable number of people in different circles.
The words tattooed on Kat's arm, DEFIANCE FEMINISM EMPATHY, have been uttered at events and social gatherings more than ever this year, and opening dialogue around these crucial concepts is part of the positive impact Kat continues to have upon the world.
Kat's influence also continues through a fellowship announced by Express Media last week. The Kat Muscat Fellowship will support a female-identifying writer in professional development to the value of $3,000.
Kat's writing exemplified her progressive and incredibly on-point ideas on sexuality, identity and society. The fellowship will recognise writers exploring similarly challenging topics, analysing culture and critiquing the world.
This is particularly relevant here in the Archer universe, as many of our contributors are young and emerging writers, tackling complex issues around sex, gender, body and identity.
Kat was also an enormous supporter of Archer Magazine, and a regular contributor to the print edition and website. As an editor, a writer and a human being, I'm eternally grateful for the guidance Kat offered during our time as mates, and even more so for the politics and ideas that resonate through her writing. (Some of my favourites can be found here and here.)
I look forward to the incredible work that this fellowship inspires, and I encourage female-identifying writers between 16 and 30 to read of guidelines and consider applying, to build on Kat's legacy of challenging and progressive writing.
GriefLine operates a free, confidential telephone service with trained counsellors between 12noon and 3am, 7 days a week: 1300 845 745
Lifeline operates a free, confidential 24 hour online or telephone crisis support service with trained counsellors: 13 11 14 / https://www.lifeline.org.au/
<! -- WIDGET HERE FOR BUY ARCHER -->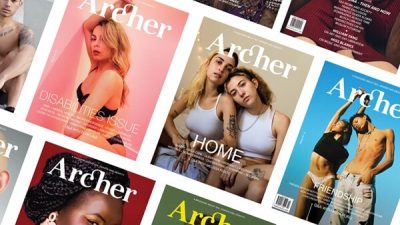 HELP KEEP ARCHER MAGAZINE AFLOAT!
Read more stories about:
media