Examining Australian queer young adult fiction: there's not enough queer in AusQueerYA
By: Jordi Kerr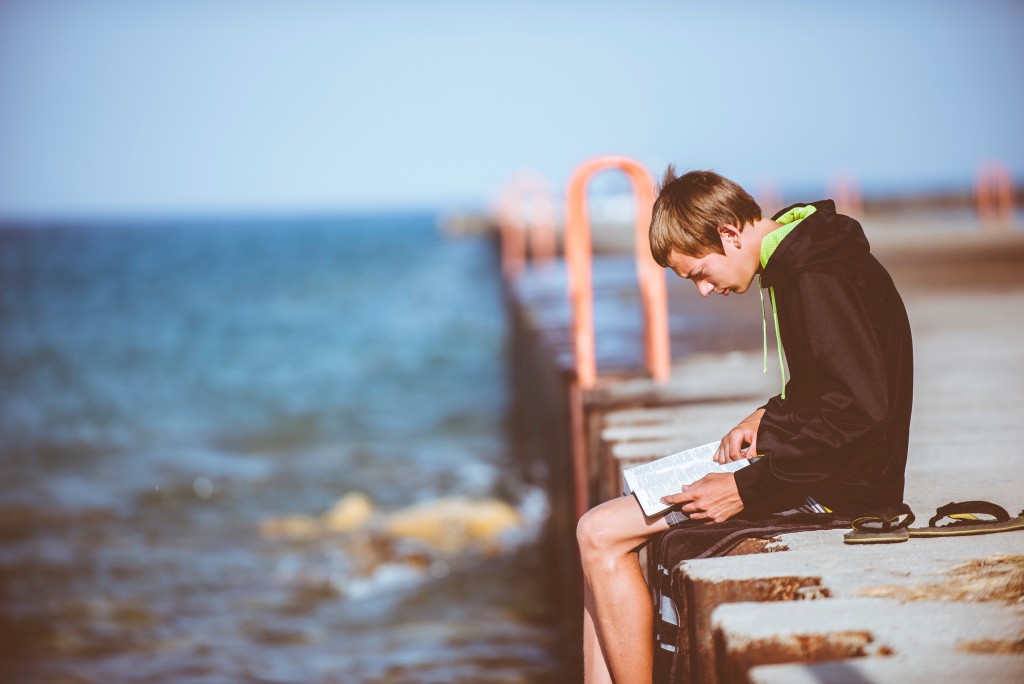 This is the first instalment of a four part series on the state of queer young adult fiction in Australia.
I grew up in libraries. My mother was a librarian, so any time I wasn't at school I was at the library. I'd pore over the shelves, set up camp in the corner behind of a stack of books, and read until the lights were flicked off and my mum was standing before me with the inevitable question "Are you going to borrow those?". (The inevitable answer, of course, was "yes".)  But as a teenager I never saw my queer identity reflected in the many books I read. I didn't find my first queer book until I was 22, and I'm far from alone in this experience – many supporters of diverse books for young people tell a similar story.
"I started reading a lot of Fantasy in my early teens," says author Rebecca Lim, "because skin colour and gender didn't seem to figure as highly in those stories. You didn't even have to have a body to have adventures in those books (just a brain was enough), which was very comforting."
Marisa Pintado, publisher with Hardie Grant Egmont, says she'd love to send books back in time to when she was a teenager, "so that I could have read books that I'm publishing now". She says reading more books with characters from a range of gender and sexual identities growing up "would have shown me the possibilities for the spectrum extended to me. …And it might not have changed anything about my sexual identity, but I think it would have opened my eyes sooner."
The need for diverse characters in all media is well established – by reflecting the reality of people's lives it reduces discrimination, teaches respect, and builds empathy. It's particularly crucial in young adult (YA) fiction as it enables young people to see the space for themselves in the world at a time when they're developing their identity and gaining a deeper understanding of their social and cultural environment.
Representations of diverse sexualities and gender identities in YA are important to redress the isolation particular to queerness. Queerness is invisible. Despite whatever 'gaydar' we think we might have, no-one can know another person's sexuality or gender identity unless they choose to disclose it. This makes it difficult for queer-identifying young people to find peer support. And queer young people do not necessarily have family support, let alone family who might have a lived-experience of their identity, the way that young people from other minority communities might have.
The need for greater diversity in children's literature led to the grassroots campaign We Need Diverse Books. Established in 2014, the campaign advocates for changes in the publishing industry to produce and promote literature that 'reflects and honors the lives of all young people'. Although US-based, its influences on our own market are unmistakable, with a recent boom in the publication of diverse young adult (YA) books. 2015 saw more than twice as many Australian YA books with queer main characters published, than any other year.
As a publisher of books for teenagers, Pintado says her dream is to always have a book for every young person who comes her way, no matter what their identity, background or socioeconomic status. It's a good goal to have and, thanks to movements like We Need Diverse Books, it's become far more achievable.
Sadly, despite this growth of queer stories and characters in mainstream Australian YA fiction there is a painful absence of queer people authoring them. In a series of posters recently released to promote Australian queer YA, only one third of the authors are out as gay, lesbian, bisexual or queer. None of the authors featured identify themselves as gender diverse or intersex. Our community is still underrepresented, even in stories about us. We don't just need diverse books – we need diverse books by diverse voices. In this series of posts, I'll explore how we can get more queer into AusQueerYA.
Jordi Kerr is a freelance writer and youth literature advocate. Before becoming a support worker for LGBTI+ young people, Jordi worked at the Centre for Youth Literature, helping young adults engage with books, stories, and writing.
<! -- WIDGET HERE FOR BUY ARCHER -->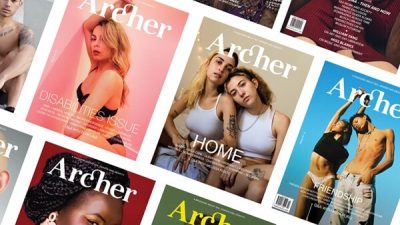 HELP KEEP ARCHER MAGAZINE AFLOAT!