Queer fashion files: 'Braided Pleasure' by Nathaniel Youkhana
By: Hailey Moroney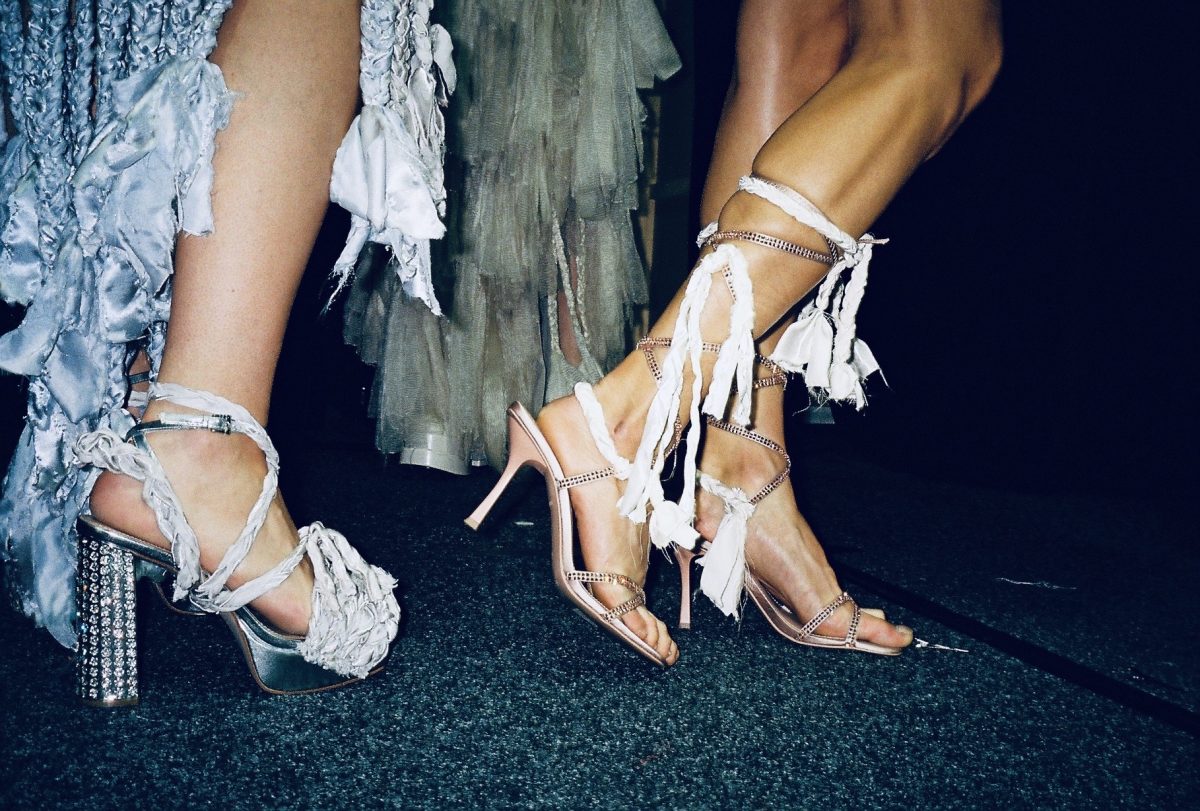 Welcome to Archer's queer fashion files! Each month, we'll interview queer trendsetters and tastemakers, showcasing the diversity and talent of the fashion world. You can check out all episodes of our fashion files here.
In Episode 3, Hailey Moroney chats to Nathaniel Youkhana about his label YOUKHANA.
Blurring the lines between fashion, art and gender, Sydney designer Nathaniel Youkhana specialises in one-of-a-kind. While most labels categorise their pieces by price, YOUKHANA measures them in hours. Tedious labour time ranges from 60 to 250 hours for each of his hand-braided, vividly-dyed, carefully-constructed pieces.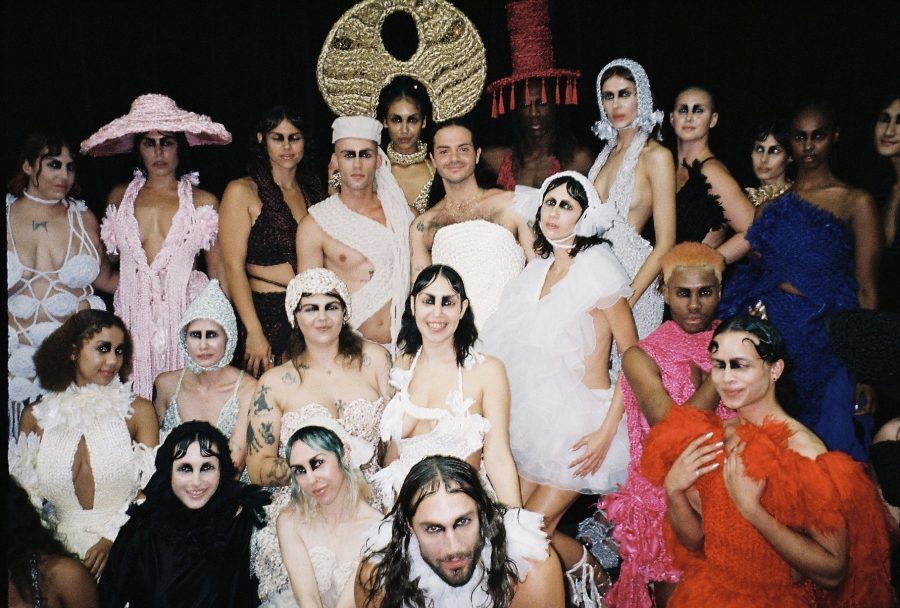 Hailey Moroney: Nathaniel, hi! It's been a hot minute (maybe six years) since we've worked together, and I'm so happy to see how incredibly your label has grown. As a stylist, the first thing that drew me to your designs was the iconic braiding. How has this technique developed over the years?
Nathaniel Youkhana: My technique has progressed immensely since we first worked together. I never studied fashion, so when I started YOUKHANA, all I could make were baggy slips. With the extra fabric cuttings I had, I would braid them, and handstitch them to the garment to give each piece a more unique and textured look.
Over time, I really came to enjoy the practice of using my hands to create the body of each garment, and not relying on a sewing machine. From there, I began practising and experimenting with shapes, structures, fabrics and textures to construct different silhouettes on various body types.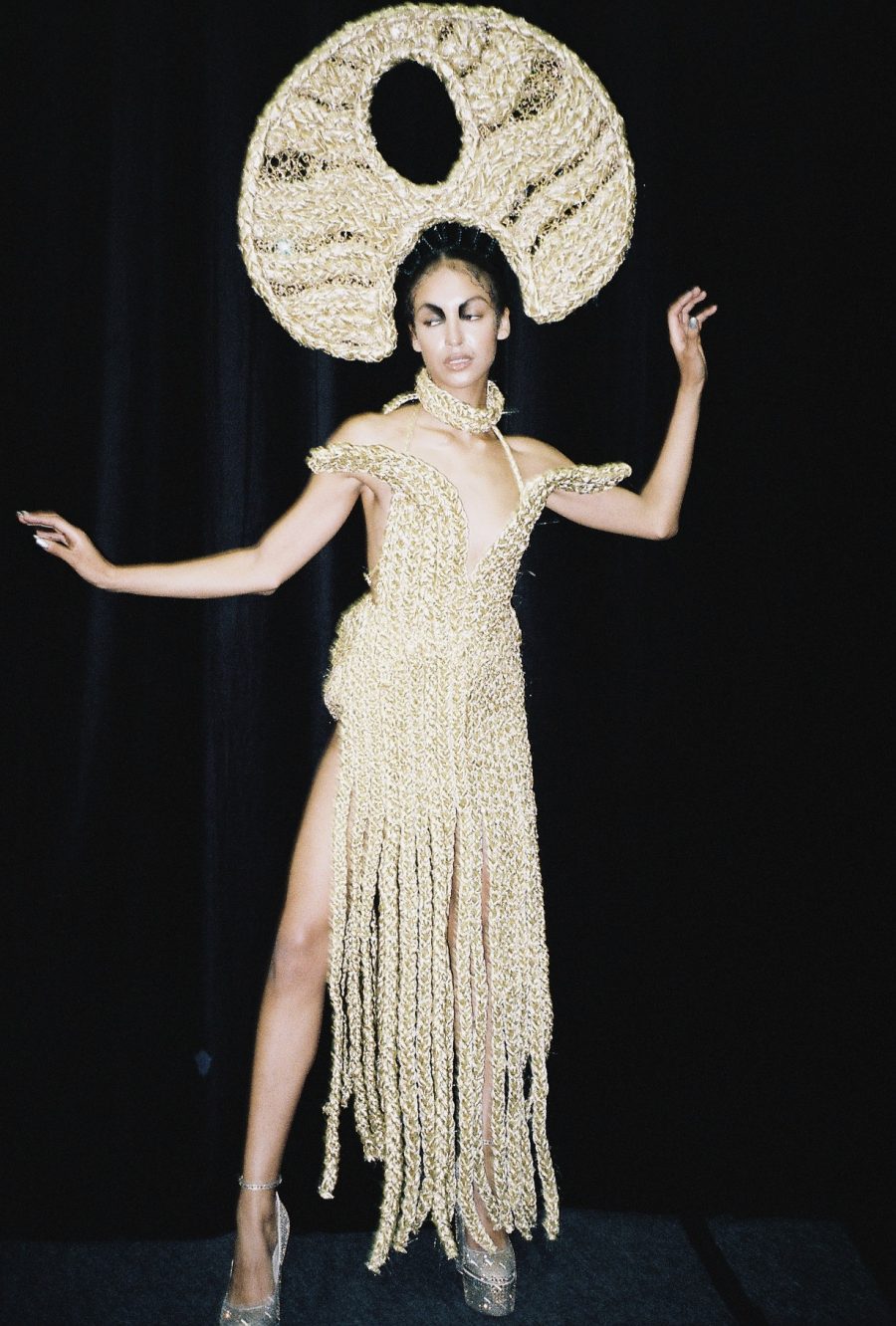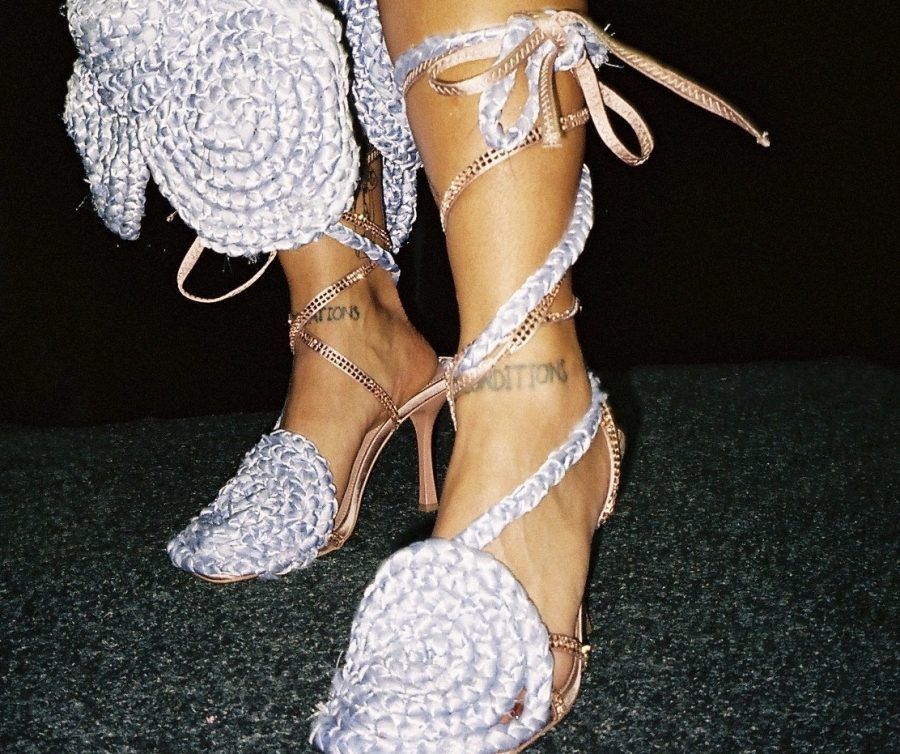 HM: What were some of the early obstacles you faced as a young queer designer? Who did you look to as role models and inspiration?
NY: When starting my label, I realised that, as more of a couture/art-based designer, I needed some side income for my label. I just wasn't able to generate a consistent amount of money to financially be stable and keep creating.
I wouldn't recommend quitting your job or solely focusing on your label if it isn't ready-to-wear. Side jobs are essential! But it's just about finding a balance, and making sure that you prioritise your time to be creative (and also be able to financially support yourself so you can enjoy your life).
Both my parents are my role models. I've watched them work incredibly hard for what they have wanted in life while being so kind, generous and caring. Their drive and determination is something I've inherited, which shows in my work ethic and who I am fundamentally as a person.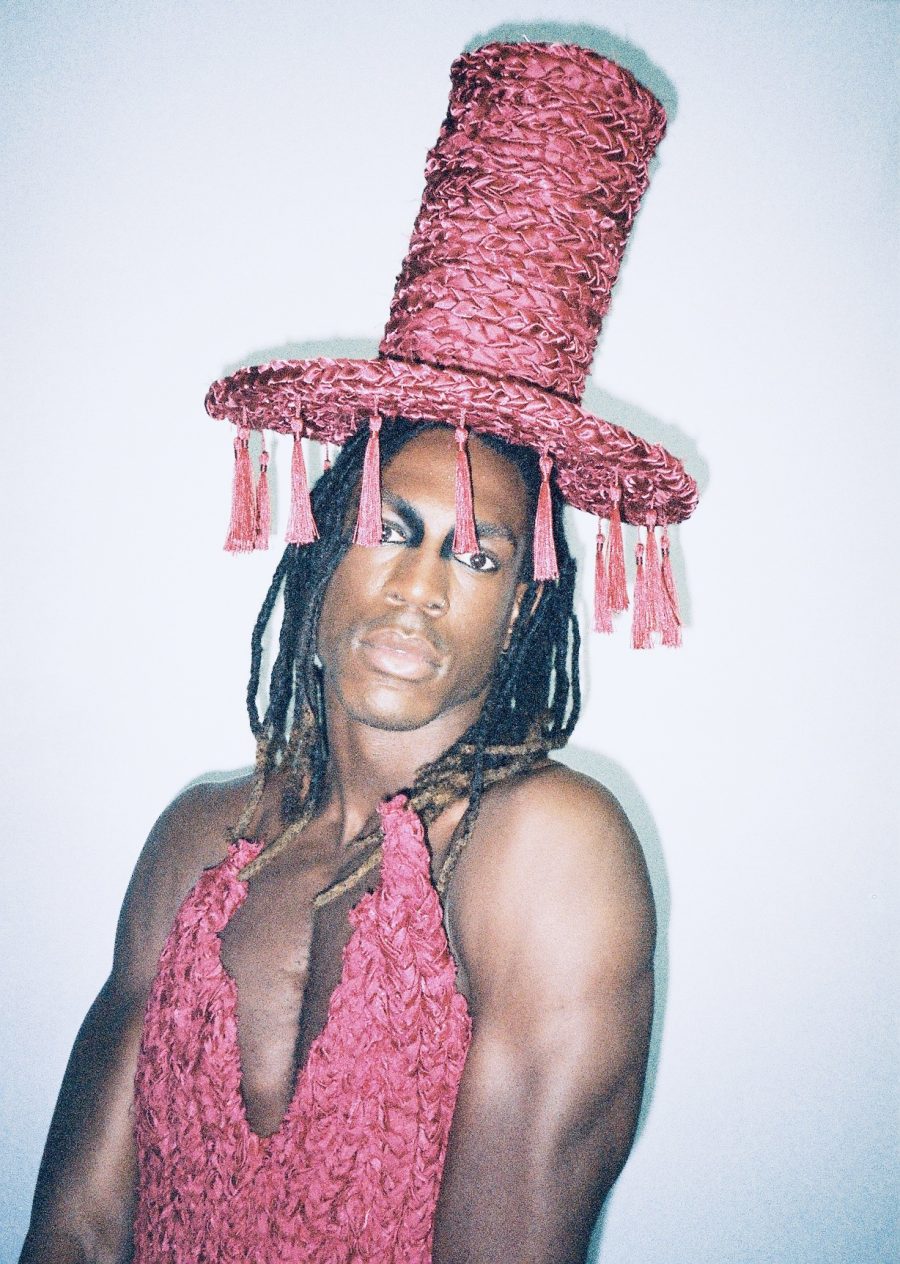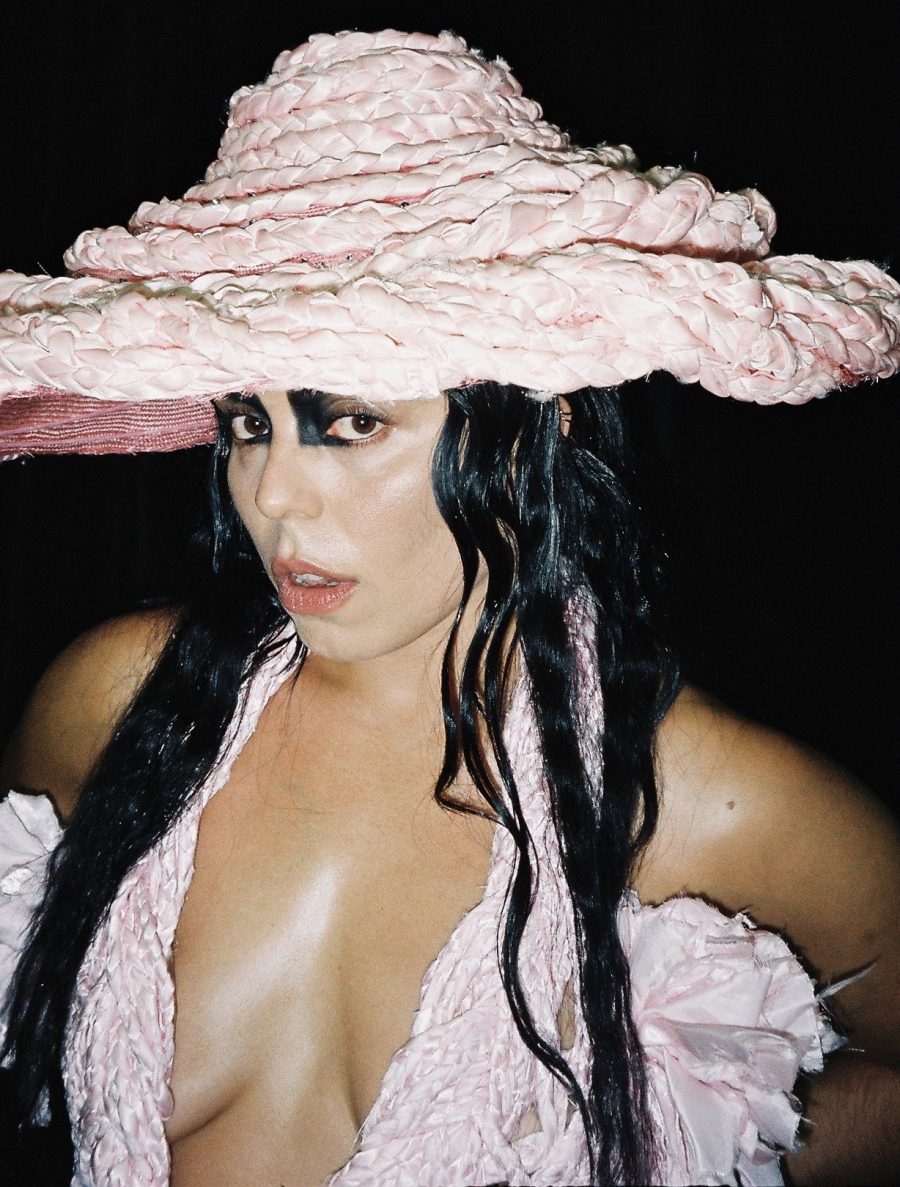 HM: I would say you started your work before the body positivity movement gained mainstream traction: a movement that young and upcoming designers like yourself spearheaded. How has it been to watch mainstream fashion catch up to an evolution of inclusivity? 
NY: It's been great to watch designers making more of a point to showcase realistic standards of diverse bodies for their labels. I personally believe that people in the queer community are making a big impact on this evolution, as you could see from Fashion Week with designers like myself, Nicol & Ford, Erik Yvon, Jordan Gogos and Wackie Ju. For us, being inclusive is a normality. We inherently understand and gravitate toward, and surround ourselves with, people whom we love, respect and admire. 
I do think we still have a long way to go in the fashion industry. Sometimes, what you see on stage feels tokenistic, or just something done for a week before everyone moves on. When it comes to being approached for editorials, I'm asking more questions and choosing what feels right for me and my label. I think it is so important to showcase realistic beauty and body standards in this industry, even if that means I miss out on new jobs and opportunities.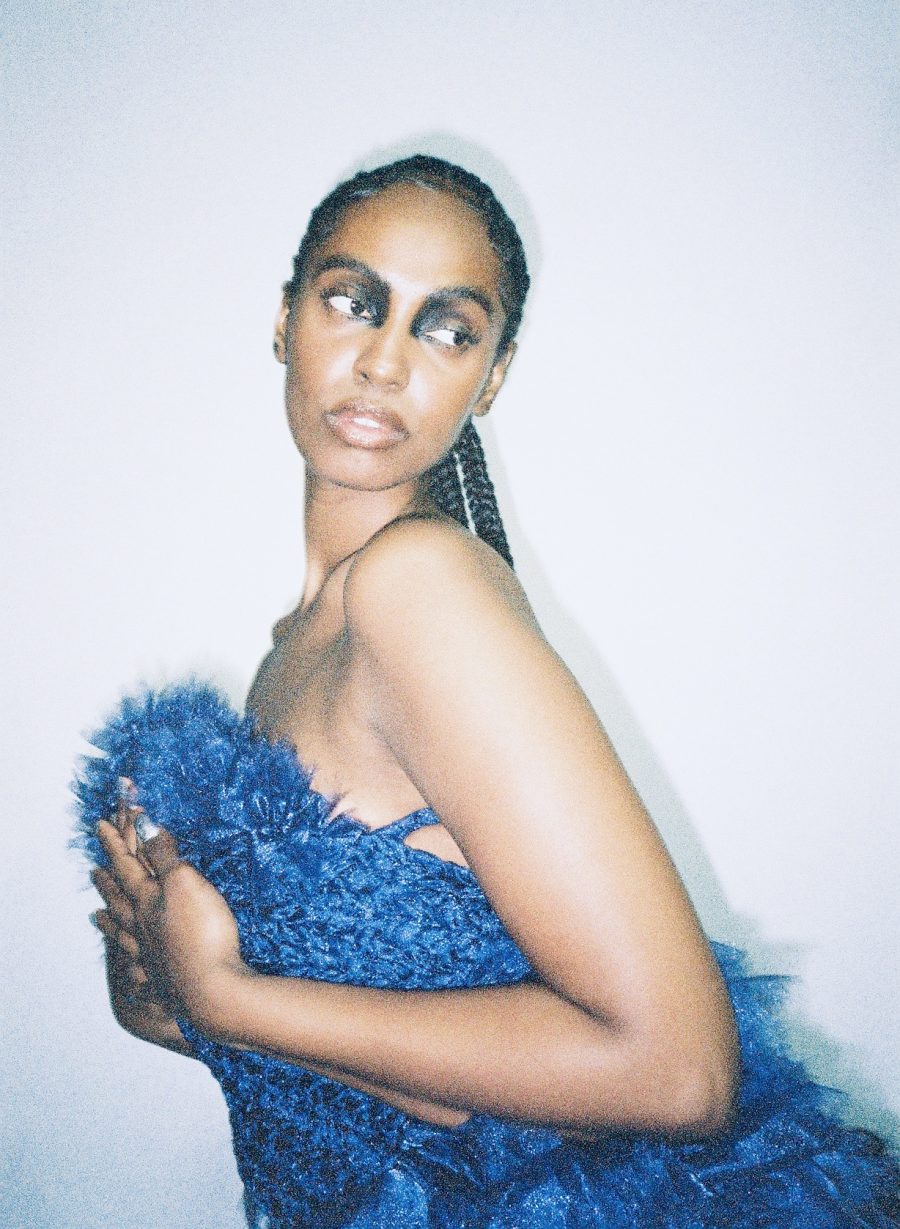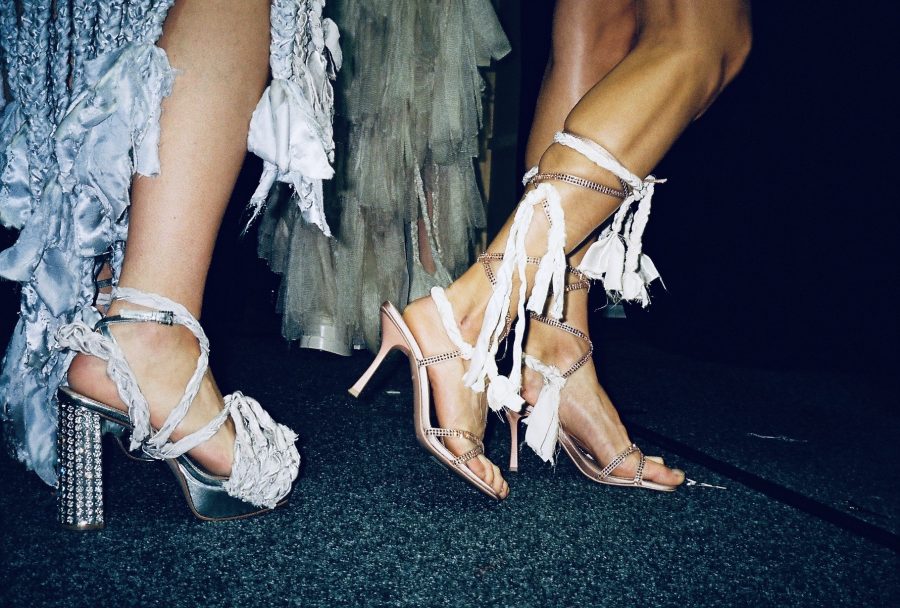 HM:  What words of advice and encouragement would you have for queer youth, not following the established route into fashion? 
NY: There isn't a time limit to being creative or achieving success. It's important to go at your own pace and to fully immerse yourself in your craft, and not compare yourself to others in the fashion industry.
It's best to have patience for what you love doing, and trusting in the process. Be determined and always be authentic to you and your values.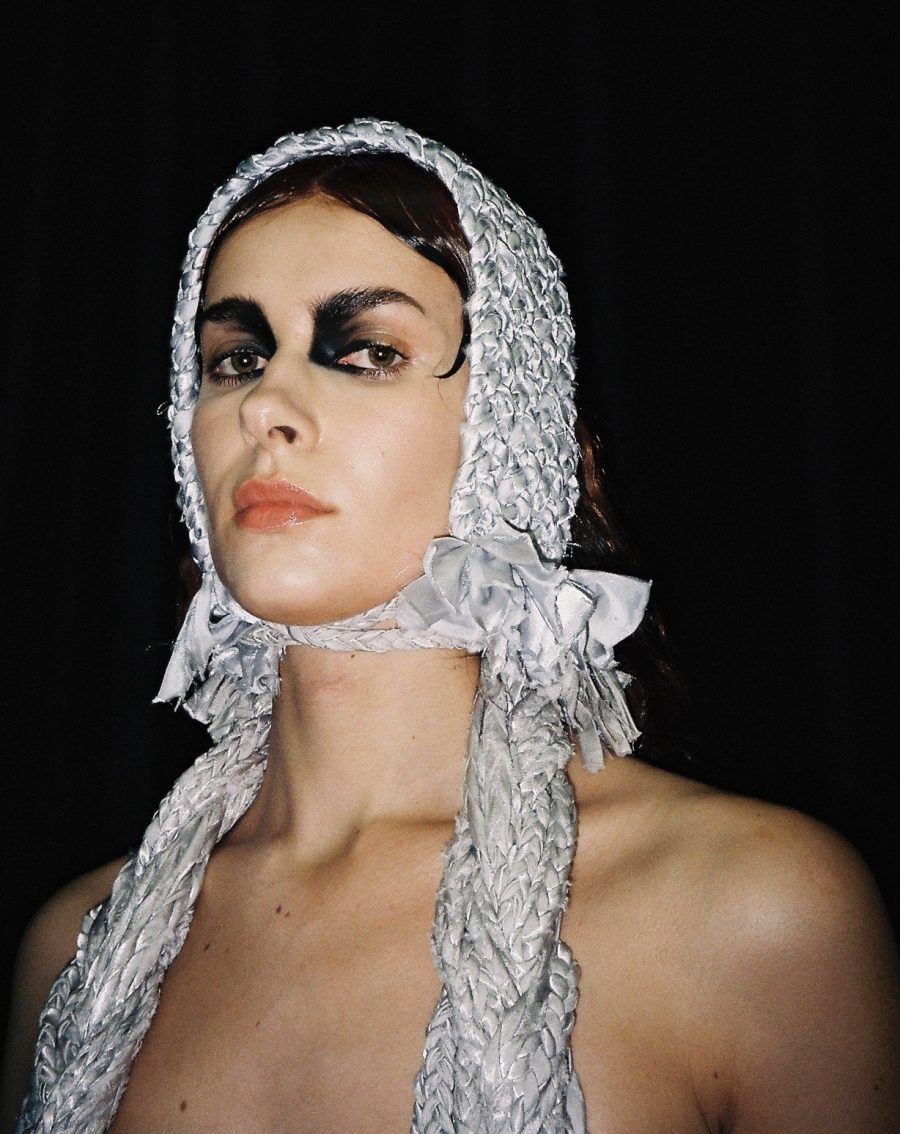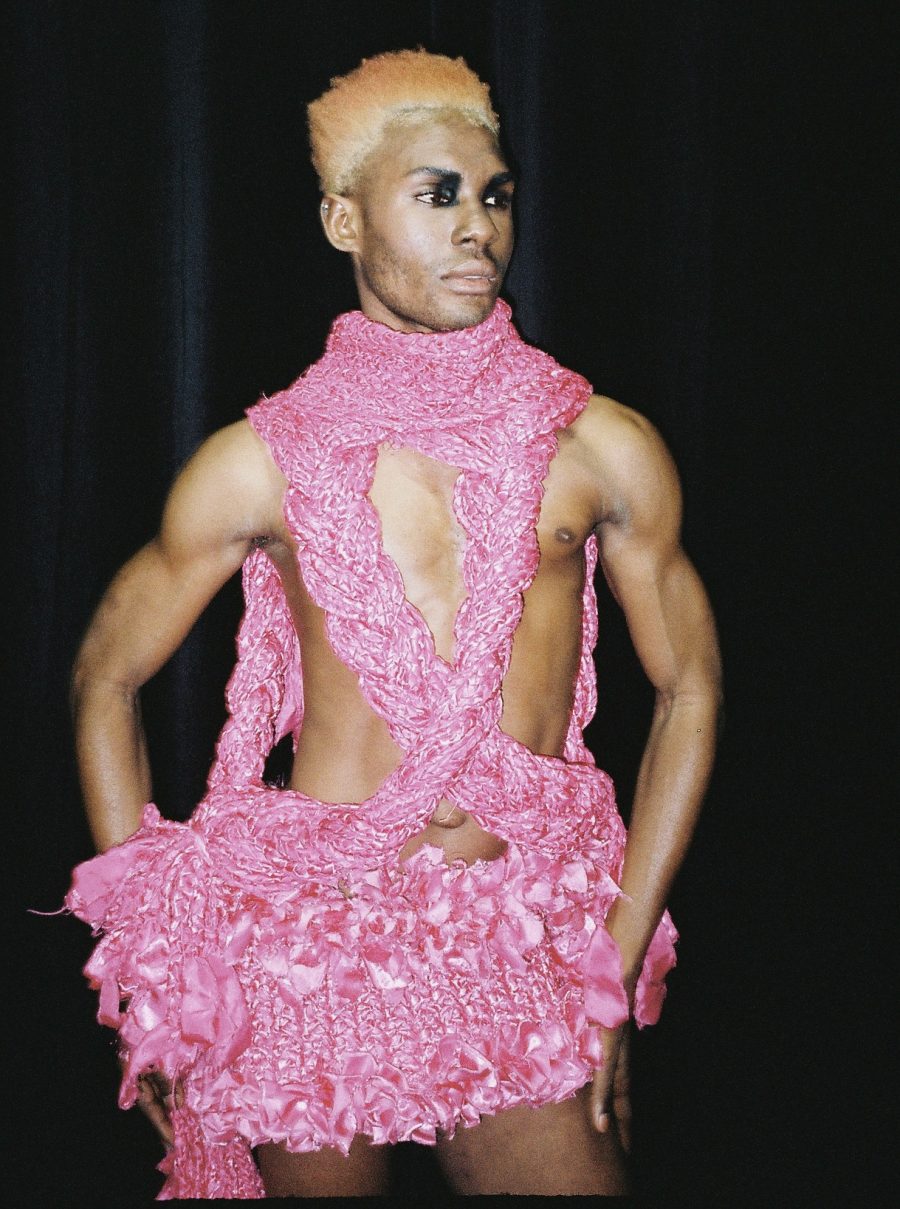 HM: Your recent collection at Afterpay Australian Fashion Week was a year in preparation to create your one-off designs. How has the recovery been from this labour of love? And excitingly, what's next for YOUKHANA? 
NY: The recovery has definitely been an interesting one! No one really tells you how you're going to feel after all the hard work and dedication pays off. You're basically saying to yourself, "What's next?!".
In saying that, I've really enjoyed and appreciated all the positive feedback from everyone since the show. It was great that people could see how hard I worked on the collection, and understood that handcrafted work takes time and is worth consideration in this industry. 
I feel a little pressure for my next collection to exceed expectations, but I'm going to utilise that feeling and push myself to continue to do what I usually do, which is staying true to myself as a designer and pushing myself to create one-of-a-kind garments. 
I'm a workaholic. I'm already drawing up ideas for my next collection and have started creating ready-to-wear pieces. I want to take couture and make it ready-to-wear, so people can purchase items that make them feel authentic and special. Stay tuned!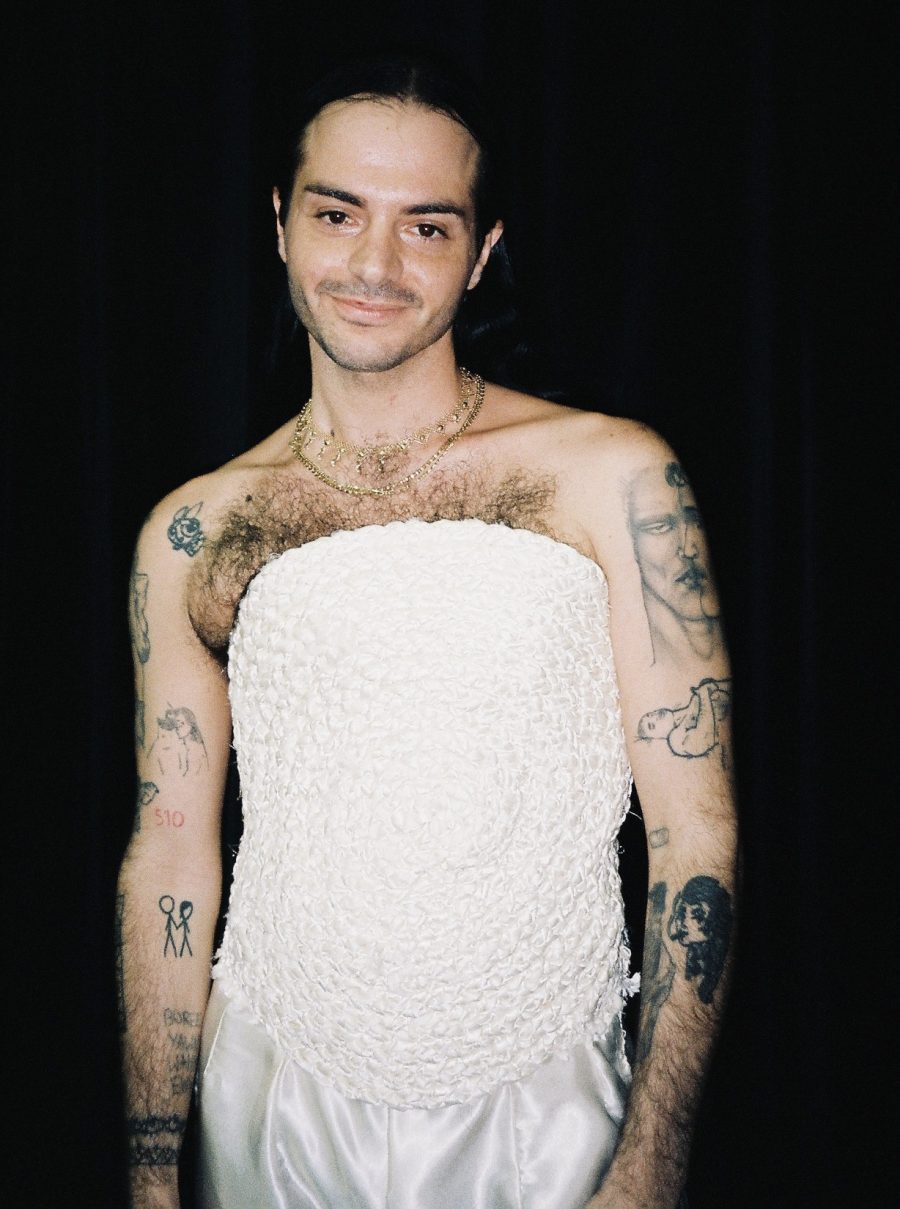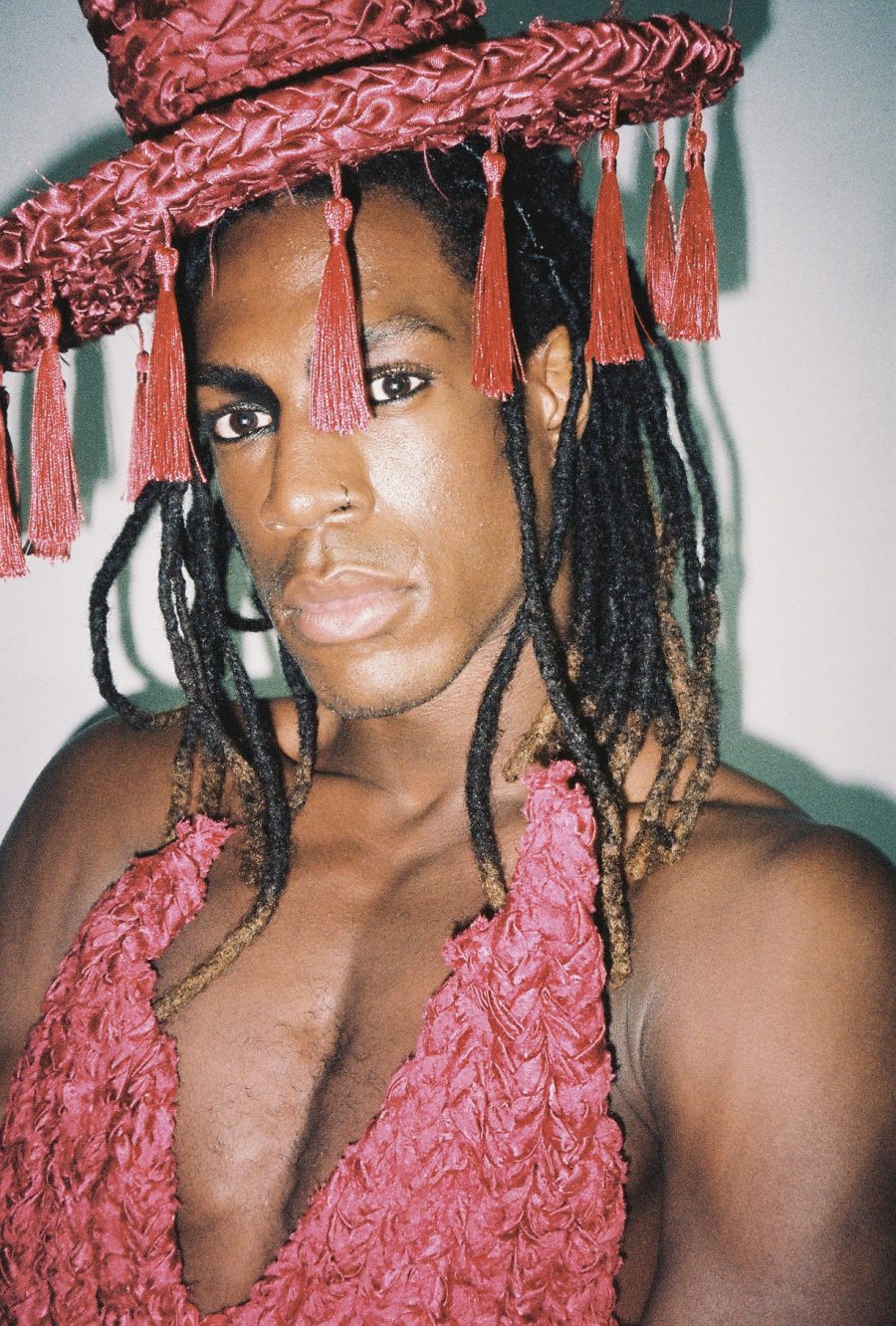 You can stay up to date with Nathaniel Youkhana on Instagram.
If you want to pitch an idea for Archer's queer fashion files, email pitch@archermagazine.com.au with 'QUEER FASHION FILES' in the subject line. You can check out the rest of our fashion files here.
Hailey Moroney is a photographer, entrepreneur, and digital marketing specialist based in Naarm (Melbourne). Since 2018, Hailey has been on the design team at Archer Magazine, the world's most inclusive publication about sexuality and gender, curating images and managing the magazine's Instagram channel. Hailey runs Bedford Studios, a vintage and upcycling studio that is size and gender inclusive. Hailey's interests include vintage cars, cowboy boots and her three-legged kitten, Puzzles.
<! -- WIDGET HERE FOR BUY ARCHER -->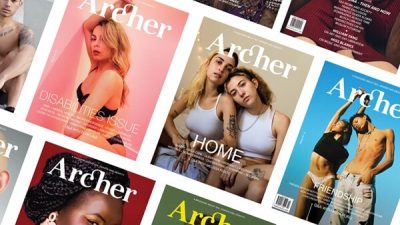 HELP KEEP ARCHER MAGAZINE AFLOAT!