Queer fashion files: Spitsubishi by Jordan Greig
By: Hailey Moroney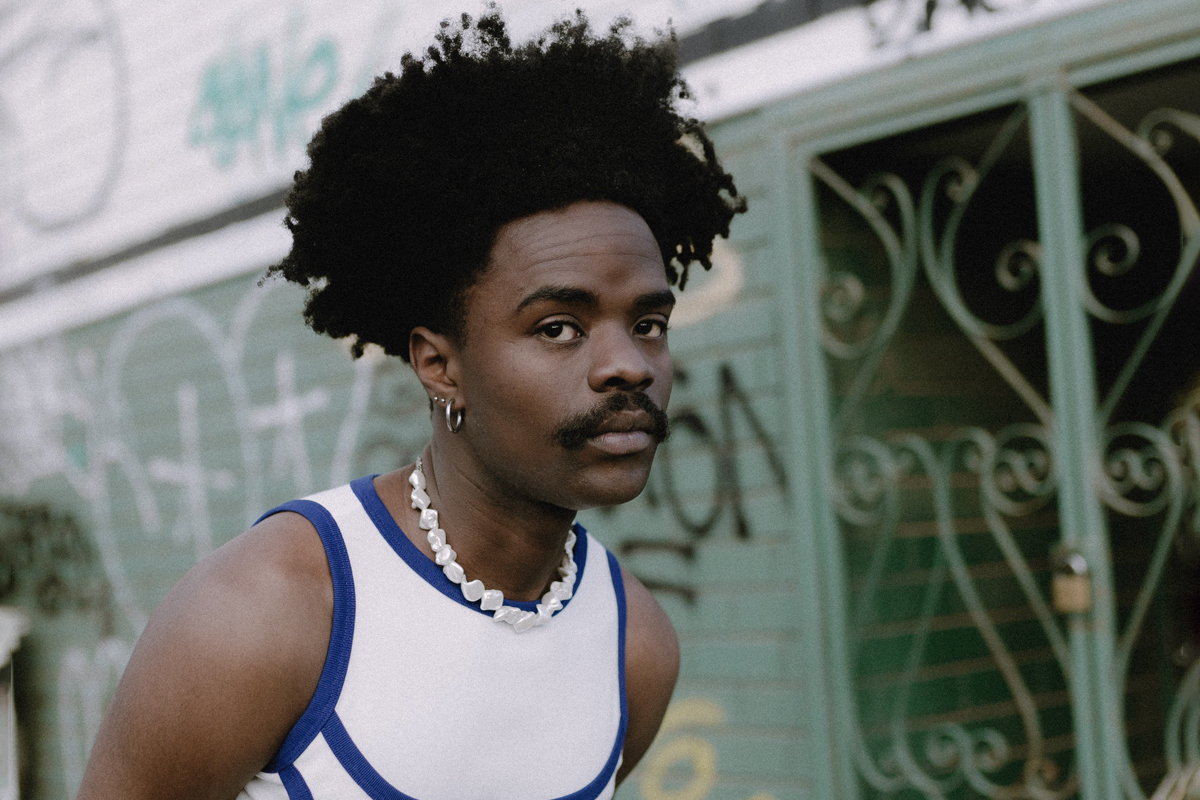 Welcome to Archer's queer fashion files! Each month, we'll interview queer trendsetters and tastemakers, showcasing the diversity and talent of the fashion world. You can check out all episodes of our fashion files here.
In Episode 4, Hailey Moroney chats to Jordan Greig about their label Spitsubishi.
Header image by: Brontë Godden. All fashion designs by: Jordan Greig.
Hailey Moroney:  Jordan! I literally stopped a fabulous person in the street the other day to ask where their pants were from, and lo and behold, they were from Spitsubishi! Next thing I knew, I was DMing you for this episode of the queer fashion files. So hi, lovely to meet you! What inspired you to start your label?
Jordan Greig: Oh my god, I'm so flattered! I still find it bizarre to think that there are just people walking around wearing Spitsubishi! Those pants have a special place in my heart – they were one of the first things I made when Spitsubishi was conceived.
I feel like a lot of young labels have a similar story: during COVID-19 lockdowns, I just channelled all of my unhinged stress into making clothes 24/7. The Ruffle Pants [pictured below] were one of those creations! 
For me, the lockdowns were a really transformative period in my life. I was struggling with my self-identity, and I felt like I was dressing up as someone else every morning. Then with all this free time, a sewing machine gathering dust, and a burning desire to emancipate my former self, I just sewed and sewed and sewed! By the time we were allowed to go out again, I had a whole new wardrobe that I couldn't wait to wear out of the house. 
I remember those first few nights out in our newfound freedom, I wore my new clothes and felt more confident and sexier than I've ever felt. I finally felt like myself. This was probably the driving factor for me starting Spitsubishi: that feeling you get when you wear something, and in that moment, no one else matters because you are feeling IT!
HM: For such a young label, you have a strong and authentic aesthetic, which I believe leads to cult-like following in the Melbourne fashion community. Was this an organic process for you, or did you really work at the branding?
JG: There was no conscious thought behind any of the branding! I think all of Spitsubishi's signature styles were born from hyperfixation more than anything. With the white and blue colours, I just made one top in white and blue because all I had left was a tiny bit of blue ribbing, but then I just couldn't stop. Everything had to be white and blue from that point, and then the same thing happened with the beige and khaki. 
And as for the styling, I've tried a few different aesthetics but I just always fall back onto sort of 'tomboy femme' styling because it's just kind of what feels right and authentic to me. I guess it's all just trial-and-error and a constantly evolving thing that just reflects however I'm feeling at the time.
HM: What is the main ethos behind Spitsubishi and how does it align with your personal identity?
JG: Spitsubishi is about wearing things that make you feel sexy, confident and comfortable. That may be different for everyone, but I guess I model my brand off what makes me feel that way. I just hope that Spitsubishi also resonates with other people, and makes them feel sexy and confident too!   
It's also important that I support local fabric mills and makers. Although we have so many incredible young designers popping up here, a lot of the behind-the-scenes creators of fabric, trims and dye houses have closed due to the big fashion brands moving offshore.
There are a few fabric mills left here, and I love going in and hearing their stories about their decades in the industry. One of the fabric mills I visit in Sunshine looks like it hasn't been renovated since the '70s, and walking through the factory is such an experience – seeing all these fabrics in production is incredible and bizarre. 
The dye house I use in Ballarat closed a few months ago. They would always pull around my frantic, last-minute dye jobs for me, so it's sad to see not just these places close down, but the people behind them with decades of knowledge be left behind too.
HM: What advice do you have for young queers in our fashion community who are starting out? Whether it be designing, photographing, styling or any medium associated with the fashion scene?
JG: The only way to start out is to just do it! Don't stress too much on the details, because you learn everything as you go. Those baby steps you take at the start will snowball very quickly if it's something you're passionate about. If it's something that you're not sure you're passionate about, you'll find out whether or not you are along the way. You've got nothing to lose!
If you want to design, mess around on the sewing machine! If you want to take photos, go get a friend and take some photos, and so on! If you fuck it up, you don't have to show anyone! I have a massive box of literal atrocities that I've made, but you learn more from all the fuck-ups along the way than what you learn from the successes. 
HM: What's next for Spitsubishi?
JG: This is going to be the summer of Spitsubishi! It's only been a year since I launched, and in that time, I was trying to find my feet and work out my vision. Now I feel like I know where I am, what direction I want to go in, and what my aesthetic is. I'm sort of restructuring to more frequent, smaller drops to keep things exciting. I have a bad habit of just making lots and lots of tops, but never making pants or skirts. I've forced myself to balance out my collections this round. I've also got a few fun collabs coming up this summer, so keep your eyes peeled!
You can stay up to date with Spitsubishi on Instagram.
If you want to pitch an idea for Archer's queer fashion files, email pitch@archermagazine.com.au with 'QUEER FASHION FILES' in the subject line. You can check out the rest of our fashion files here.
Hailey Moroney is a photographer, entrepreneur, and digital marketing specialist based in Naarm (Melbourne). Since 2018, Hailey has been on the design team at Archer Magazine, the world's most inclusive publication about sexuality and gender, curating images and managing the magazine's Instagram channel. Hailey runs Bedford Studios, a vintage and upcycling studio that is size and gender inclusive. Hailey's interests include vintage cars, cowboy boots and her three-legged kitten, Puzzles.
<! -- WIDGET HERE FOR BUY ARCHER -->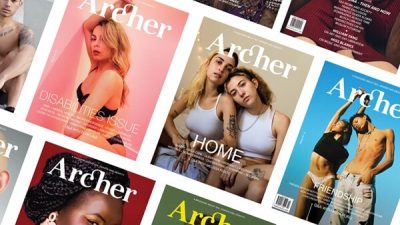 HELP KEEP ARCHER MAGAZINE AFLOAT!