Queer film reviews: Better Than Chocolate
By: Jess Ison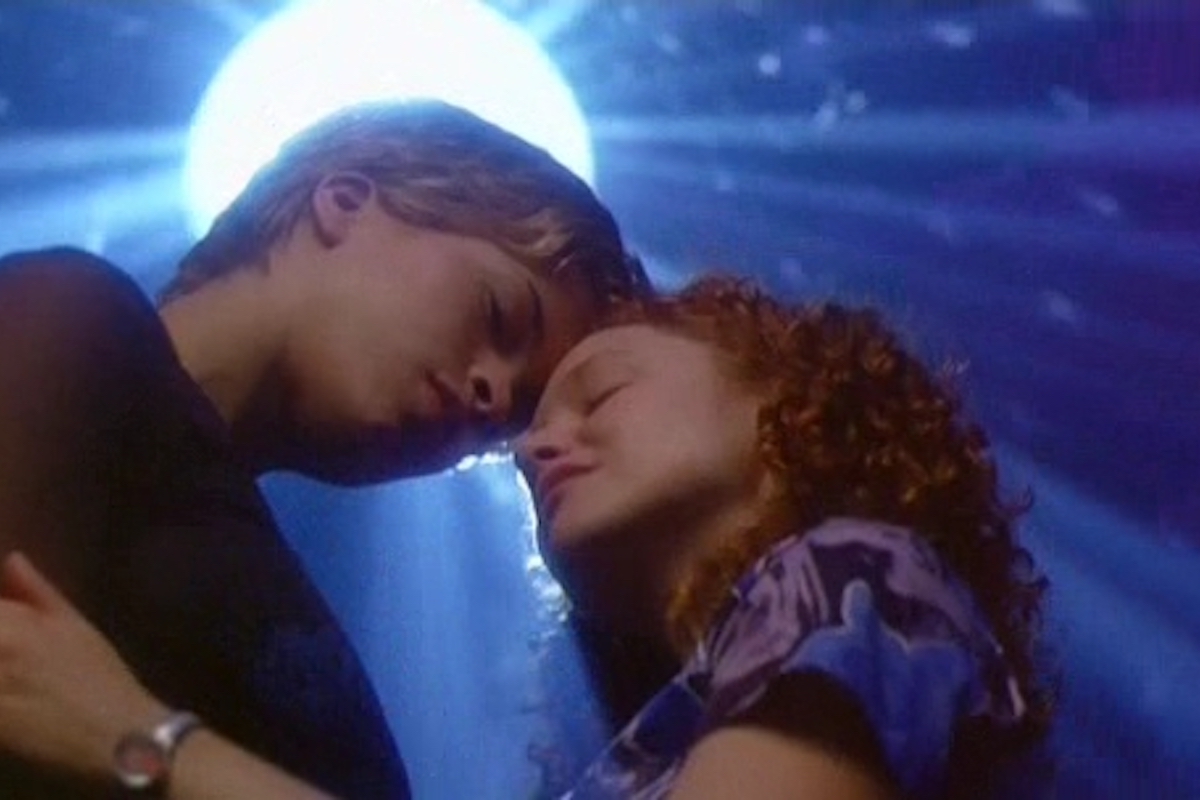 Content note: This review contains mentions of biphobia and transphobic violence.
Welcome to my new monthly queer film review! Strap on for some of your fave oldies and new baby dyke films on the scene.
Each film's merit will be assessed via a rigorous method I've devised: I will assess each film as to whether it is better or worse than the infamous 1990s lesbian film Better Than Chocolate, directed by Anne Wheeler. 
So, I figured I'd better start by reviewing whether Better Than Chocolate is better than Better Than Chocolate.       
Image: Trimark Pictures, 1999
The film opens with a performance at a queer venue called The Cat's Ass. The three performers – Maggie, Judy and Francis – are miming to the song 'Sexy' by the West End Girls.
Trust me: put that song on ASAP.
The opening performance is cut with shots of Maggie leaving the venue and being harassed by two guys dressed as skinheads. Just as things are looking a little hairy, a colourfully painted van screeches down the alleyway and a soft butch jumps out from behind the wheel. The skinheads appear afraid of the colourful van and the soft butch, so they scatter.  
Maggie thanks her soft butch saviour and continues walking home, which is a bookstore called Ten Percent Books – see what they did there? – adorned with rainbow flags.
In the bookstore is Francis, who we first met at the performance. Francis owns the place and, in some very smooth scene-setting dialogue, lets us know that she's allowing Maggie to stay on the couch until she finds her own apartment.
We also find out that Maggie hasn't come out to her mum, who is coming to town the next day to stay with Maggie.  
Through some daring camera work, we watch as Maggie goes looking for a place to live. She lands on a one-month sublet in an absolutely iconic warehouse.  
Back at the bookstore, we learn that customs are holding up some books for being 'pornographic', including the title Butches in Chains.
BRB, gonna Google that one.  
We also meet Kali, who plays the part of the predatory bisexual. I'd have liked to think things would have changed on this front by now, but unfortunately that shit trope still exists.
After house hunting, Maggie's walking down the street, and who does she see? None other than the soft butch, who we soon find out is named Kim.
While the colourfully van might have been a hint, we learn that Kim's an artist. She's currently painting portraits, so of course she does Maggie's.
Not gonna lie, the sexual chemistry between them is *fire emoji*.  
At this point, I also want to pause just to note that Kim is wearing a belt with her cargo shorts.      
Maggie and Kim go back to Kim's place – the van – and lay around, talking and flirting.
There's a montage of cars going past. The music is such 'niche lesbian 1990s singer-songwriter' that Shazam couldn't even find it for me.
Just when they finally go to hook up after spending hours talking (probably about their trauma), wouldn't you know… the van gets towed.
#VanLyfe      
Kim can't afford the towing fee, so they go back to the warehouse Maggie's subletting. Then begins the scene which is forever imprinted on the mind of every queer over 30: they paint each other's naked bodies and roll around on a canvas seductively.
It really is a peak moment in 90s lesbian cinema.  
As I have noted elsewhere, lesbian cinema loves a wet motif whenever sex is happening on screen. And so, true to form, after rolling seductively on the canvas, they have sex in the shower.
Later, Maggie's mum and brother arrive. Everyone is awks, but that doesn't stop Kim from absolutely owning the blue-singlet-soft-butch look.
In a really strange turn of events, later that night they show Maggie's brother creeping up on her and Kim having sex. Still, they keep having sex, and Kim tells Maggie that she's "an animal".
Weird.
The next day, we properly meet the third person from the opening performance: Judy. She comes into the bookstore, excited because her parents are buying her a condo.
This is the first contact Judy has had with her parents since she came out as trans.  Judy has it bad for Francis, but Francis is an awkward butch about it.  
Kim and Maggie make an art piece. They put all of these queer books in water and freeze it in a huge ice block because of customs censoring them.
I must lament this poor business decision; Francis needs to sell those books!  
At some point, Maggie's mum makes a really sad speech about how she will never have the sex she wants, but that some things are better, like chocolate.
Thankfully, she discovers a vibrator at some point and learns to enjoy her bod.  
Some time goes by, and it seems Maggie and Kim have just straight up U-Hauled.
In one scene, they fuck in the toilet of The Cat's Ass while a line builds up. When they leave the bathroom, they get a round of applause.
Honestly, this is queer culture. 
As a side note, there's an extremely bad plot line involving Maggie's 17-year-old brother and Kali. Nope to that entire plot line. 
Judy sings a song about not being a fucking drag queen; she's a trans woman. Later that night, Judy experiences transphobic violence, but Maggie and Kim burst in and stop the attack, forcing the attacker to apologise to Judy.  
At some point, Maggie and Kim fight because Maggie won't come out to her family, and Kim leaves.
But the next minute, in protest of the censored books, Maggie stands in the window of the bookshop naked, with the words "obscene lesbian" and "pervert" across her body; a bold move after not coming out mere hours before.      
Suddenly, the skinheads return and throw fucking Molotovs at the bookshop.
The café next door somehow has an open gas line??? So everything explodes??? 
Next thing you know, Kim comes back while a Sarah McLachlan song plays in the background.
Judy and Francis get together.
Maggie writes a book about it all called Better Than Chocolate. 
Fin. 
 
So, okay. This film is bad.      
There's some extremely questionable content around consent. Every single character appears to be white. There isn't really a plot line. 
But back in the day, this really was one of the few films we had, and the fact that it tried to address transphobia is great. Deeply flawed, but great. Unfortunately, Judy was played by a cis-man, which is hopefully something that soon stops happening forever.
The film does also try to address the issue of queer censorship. It's kind of hard to follow and ultimately makes no sense, but hey, who doesn't love some lesbian performance art? 
Also, let's be real: that '90s lesbian singer-songwriter' soundtrack really hit home with some sweet memories of long road trips belting out Ani DiFranco.
All in all, this film met all my expectations and for that I rate it: as good as Better Than Chocolate.  
Jess Ison is an aficionado of queer media and loves every bad lesbian film ever made. In her professional life she is a researcher at La Trobe University. She lives with her dog on Wurundjeri land. Find her on Twitter.
<! -- WIDGET HERE FOR BUY ARCHER -->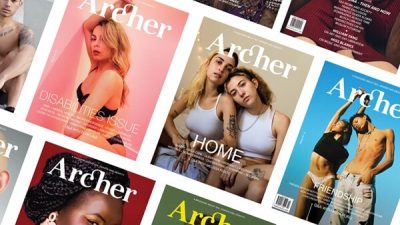 HELP KEEP ARCHER MAGAZINE AFLOAT!