Celebrate the launch of Archer Magazine – The DISABILITIES issue
By: Archer Magazine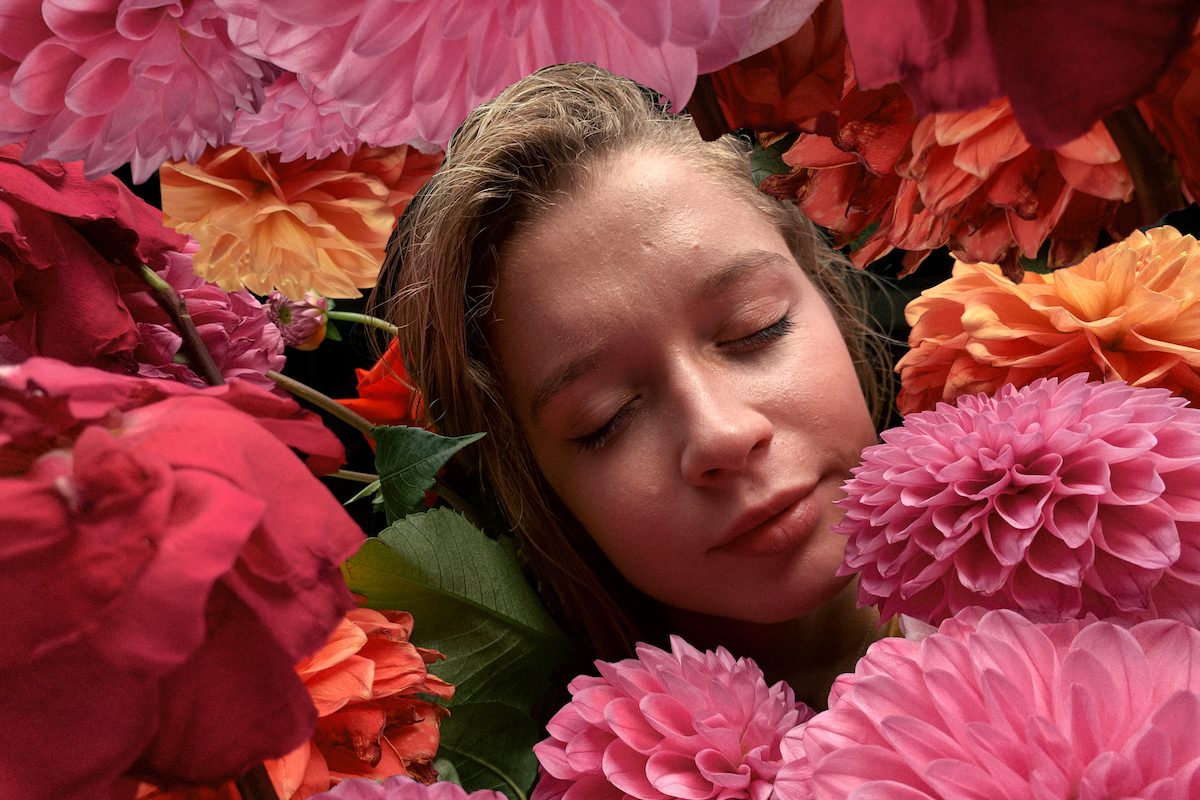 Welcome to Archer Magazine issue #16.
Come help us celebrate the DISABILITIES issue in MELBOURNE or ONLINE.
Issue #16 will be Archer Magazine's first-ever disability issue! Edited by Roz Bellamy and Jasper Peach, this print magazine edition will curate stories, images and art about sex, gender and identity by people with disabilities and/or chronic illnesses.
We will celebrate both online and face to face.
Join us for readings from contributors (via Zoom AND in-person) plus a live dance performance from the incomparable Elvin Lam AND party set by DJ Gay Dad!
Get a sneak peek into the new issue here.
WHERE:
Abbotsford Convent,
1 St Heliers St, Abbotsford VIC 3067
OR
Join us on Zoom from wherever you are!
WHEN:
Sunday 12 December
3pm – 6pm
Join the Facebook event
TICKETS:
$15 Salary, $10 Community, $5 Accessible, $0 No One Turned Away For Lack of Funds. Please email us to book a NOTALOF spot at events@archermagazine.com.au. No questions asked!
Please note: This event is a fundraiser. Your ticket purchase will contribute to future issues of Archer Magazine, an inclusive, community-run publication about sexuality, gender and identity.
WHAT:
Readings, dance performance, DJ set, drinks, dancing and raffle!
Event proceedings will be live-streamed indoors, but both indoor and outdoor social spaces will be open throughout the evening. Capacity will be limited to avoid overcrowding, so book your tickets early to secure your spot!
We will update this page with further information in the weeks to come – this event is a work in progress as we adapt to changing restrictions. Drinks, raffle tickets and magazines will be for sale on the day, and we are so excited to celebrate with you!
ACCESSIBILITY:
This event will be Auslan interpreted and live captioned. The venue is wheelchair accessible including entry, toilets and space inside. There will be a low sensory area alongside the main room. Guests can also join us from home via Zoom. If you have any other access requirements or additions that would help you feel comfortable, please email events@archermagazine.com.au and we will do our best to cater to your requests.
By attending this event online or in person, you agree to upholding it as a safer space and work against homophobia, racism, ableism, transphobia and other forms of oppressive behaviour. We also expect attendees to respect people's physical and COVIDsafe boundaries, including asking before hugging someone. Please let someone from the Archer team know if this space isn't upheld.
Get a sneak peek into the new issue here.
SUBSCRIBE HERE TO GET YOUR ISSUE FIRST
OR
We acknowledge our event will take place on stolen land. We pay our respects to Indigenous elders past, present and future. Sovereignty was never ceded.
<! -- WIDGET HERE FOR BUY ARCHER -->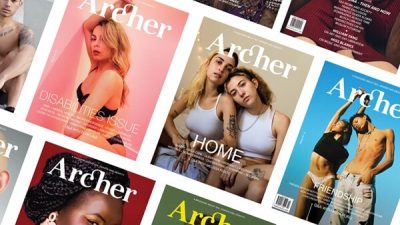 HELP KEEP ARCHER MAGAZINE AFLOAT!