Masculinity, trans identity, and the colour pink
By: Az Cosgrove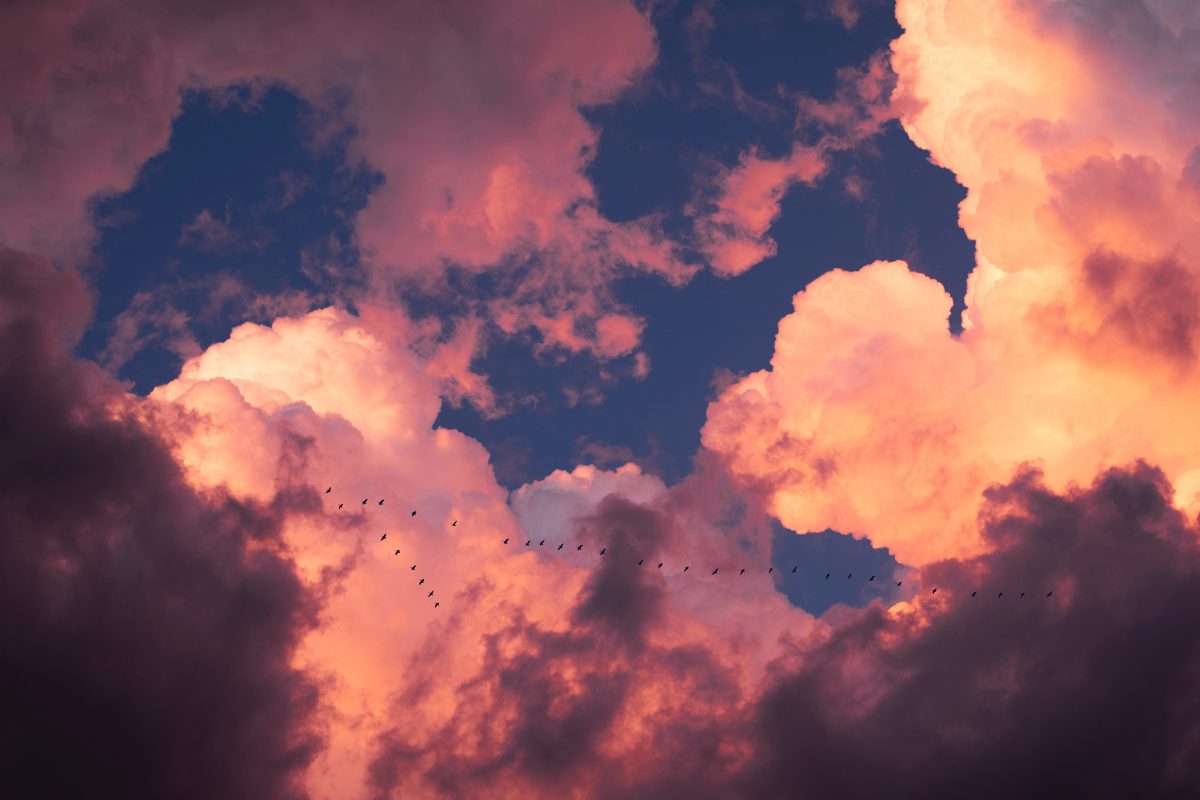 When I wore pink for the first time since transitioning, nothing changed. Years of testosterone didn't leach out of my bloodstream, like rivulets of sweat running in reverse. My chest stayed a glorious flat expanse, pectorals underscored by my top surgery scars as if in emphasis. The pink cotton shirt was soft, and I liked the way it hung off my shoulders, catching the light.
Growing up, pink had always screamed "Congratulations! It's a girl!" Pink evoked memories of the tacky party decorations that choked my childhood birthdays—a noose made from strings of friendship bracelets and barbie doll hair. Pink was the colour that stained my cheeks when I failed, again and again, to live up to what it seemed to mean to "be a girl".
I gazed longingly at the blues and muted, neutral tones of the "boy's" section, surrounded instead by noxious rose hues and sparkling glitter that threw shards of light at me like knives. Pink is one of the two fateful categories to which we are blithely assigned at birth, when our genitals are deemed to most closely resemble those typical of one of only two genders.
Pink is the watered down, euphemistic sister of red. Red is the colour of blood. It was blood that spotted my underwear at the precipice of puberty, like some invisible part of me had died. Blood that was a sudden, cataclysmic rose blooming across the fragile grey of my brain, when I had neurosurgery at the age of twenty-one to try and remove a brain tumour. The haematoma almost killed me, and I woke to inhabit a new body with a brain that felt as if it had been twisted into a different shape, like an aluminium can balled up in a fist.
When I began injecting testosterone, the viscous liquid was not blue, like it should have been in the perfectly binary world of my childhood. The stuff was apparently the antonym of femineity, but that property did not alter the way in which it reflected light. The little bottle shone with the clear, luminous clarity of a diamond. It was a crystal ball, and I could see a breathtaking future swimming in its glassy depths. The angry red incisions left by my top surgery have faded to thick, collagenous lines of pink, redefining the colour.
Blue is the colour of bloodlessness, of cold, and death. Did I kill a part of me, when I moved from the world of pink, to the world of blue? Did I drain the blood from my girl-body to transfuse vitality into the one I inhabit now? I imagine her ashen and cold, a limb rendered lifeless and defunct. But the past me does not feel like a eulogised memory; he feels present, an effervescent life-force that thrums ecstatically through the cells of my new body.
Testosterone chiselled a new shape from the marble of my flesh, and I was euphoric—he was euphoric, the not-dead part of me that was not a separate facet of my identity at all, but the incorporeal fascia that connected my mind and body. It was like a muscle that had been knotted for years finally relaxing; it was like shaking circulation into flesh that had gone so numb that it felt like it belonged to somebody else. The ephemeral stuff of me was unchanged; there had been no tariff to be paid for changing the shape of my body, no sacrificial lamb that needed to be slaughtered. I hadn't had to surrender the ability of my mind to think and feel the way it always had.
But the world informs me of a different version of masculinity to my own. I peer longingly into the digital windows of the mainstream, seeking my reflection in their glow, but I cannot find it there. The pallid, electrical light penetrates my skin like an X-ray beam, stripping away the extra muscle that has grown on my jaw and causing the sparse peppering of hair on my chin to fall like ash.
There is no hint of analogy in the pixelated men that exist on screens. Their rippling, muscle-bound torsos are deific sculptures, oozing reverence, placed like idols of gold at the altar to which the hunched backs of men who are not them bow. In their technicolour world, there are no wheelchairs, or crutches, or any other metal instruments that would indicate frailty; there are no pink shirts hanging over too-wide hips.
I try to remove my glasses, like Clark Kent gloriously abandoning his wimpy guise to become Superman, but my vision doubles and I have to push the lenses back against my eyes to restore clarity to the world. When my jumbled emotions begin to slip from my control, and frustration scalds my insides, James Bond glares at me with disdain, his repulsion visible only in the minute twitch of a sneer.
I scroll past articles instructing me on How to get Six-pack Abs! and dejectedly press my fingers into the red lines that slash my midsection from remaining seated all day; for a moment the pressure turns the skin white but, inevitably, the furious pigment rushes back in.
When I try to speak my outrage to other men, they flee from the emotion in my voice like spooked rabbits. A hard stoicism creeps over their eyes like veins of frost spreading across glass. I expect to see myself reflected in their watery depths, but their gazes have become matte and dull, the light spilling across them a diffuse smear.
In the hushed quiet of the early morning, I whisper the truth of my body out loud, just to let the syllables touch the air before the world roars, bellowing, to wakefulness. I wheel to my closet and pull the pink shirt from its hanger. I slip it over my head and revel in the way the cotton falls; a soft, blushing waterfall, against my reconfigured chest.
Az Cosgrove is a 23-year-old living in Newcastle, Australia. At the age of 21, he was diagnosed with a brain tumour and became physically disabled when attempted surgical resection went wrong. He identifies as female-to-male transgender and uses he/him pronouns. His writing is concerned with the intersection of queer and disabled identities and the nature of masculinity. Find him on Instagram.
<! -- WIDGET HERE FOR BUY ARCHER -->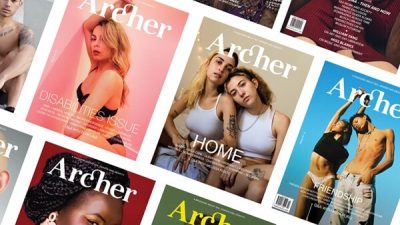 HELP KEEP ARCHER MAGAZINE AFLOAT!