From Manila to Melbourne: A big, brown and baffled trans experience
By: Dax Carnay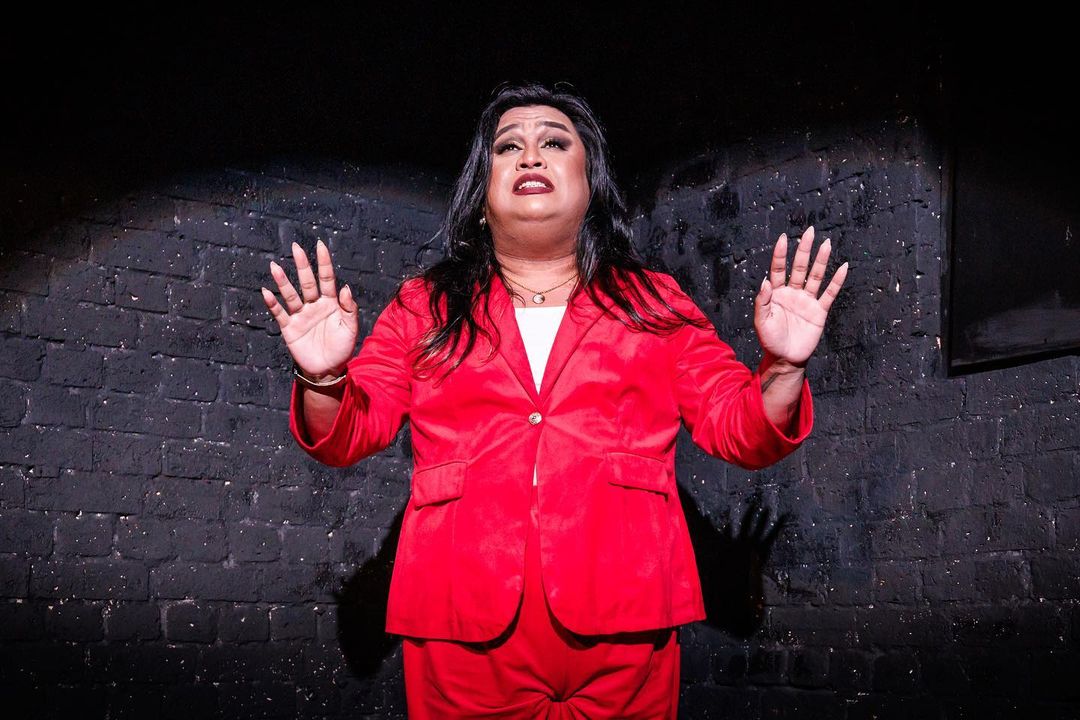 "The moment you walked in, I imagined myself being crushed between your thighs."
When it comes to pick-up lines, I'd say it doesn't get any more forward than that. I was expecting to get culture-shocked when I moved to Melbourne, but this was… something. 
Growing up in the Philippines, I never thought I would be someone to receive such coarse advances. Back home, when you're fat and dark-skinned, you're automatically considered more likely to be 'beautiful on the inside' – and coming out as trans definitely didn't help. 
To compensate for these struggles, I excelled in every other aspect of my life. I became a self-made person in terms of my career, built a social life that people could only wish for, found a hot boyfriend, and came to be respected by the young members of my community.
I had it all. People were plotting my murder. 
All images by: Darren Gill, courtesy of La Mama Theatre
Then COVID effed up my shiz, if you know what I'm saying. I had to leave.
If I'd stayed in Manila, there was a stronger chance that the government's handling of the pandemic would be my demise, rather than the actual virus itself. My partner and I took the first flight out of Manila that we could find. With 10 summer outfits in my luggage, I was about to brave the upcoming autumn in Melbourne. Imagine how my nipples felt when I landed!
Moving to Melbourne was one of the wisest things I've done in the last five years, but it was also one of the lowest points of my life. 
I would find myself under the table in the fetal position, questioning my existence: Who am I if not the successful queer mother and socialite I've worked so hard to become? What am I here for? Who am I here for?
Being in a new country, the warmth, wisdom and comfort of my closest friends was beyond my reach. So I went back to what I knew: I started going out. Alone. 
Every time Victoria would come out of lockdown, I made sure I was out at the clubs. I may not have known who I was in this country, or what would happen with the pandemic-stricken world, but I sure as hell still knew how to work the scene.  
The familiarity of the clubs gave me a sense of calm and control. Yet something was different: I'd get complimented on how beautiful I am.
At first, I thought everyone was just being polite, or that the clubs were just really dark. But if you get compliments like this around 10 times whenever you go out, then it must be true, right? I wondered: am I hot? Like, normal-people-hot? 
After that, shiz started to get weird.
I never experienced trans aggression back home. People were too scared to mess with me. That's how I became a 'momma'.
Whenever one of my gay or trans kids in Manila would get hassled in a bar and I found out about it, I would make one phone call to whoever was in charge. They would be pissing their pants and issuing a public apology the next day. 
But in Melbourne, imagine my shock when a security person publicly called me out in a club to "use the men's toilet next time". 
Putting up a fight is child's play to me. The lewd comments however, I wasn't ready for.
"Do you want to fuck? Because I wanna fuck you."
"The first time I met you, I jerked off at the thought of you."
"I may not be a big boy there, but you can put it in my butt."
These are just a handful of the wise words Melburnian men have said to me. And given my Asian and Catholic background, what do you say to that? 
I'm used to being treated as a religious abomination, but a living, walking kink? That was virgin territory for me.
So I thought: what other endeavours could I pursue that would be less likely to result in becoming a trans murder statistic? I mean, I would make a good Netflix true crime documentary, but still. (That's a joke, reader.) 
I decided to focus on honing my craft in the performing arts. This has given me a better grasp of who I am and who I can become. And I realised I can be a lot of things – I'm a damn good actress! Apologies for quoting Vanessa Hudgens, but this is the start of something new. 
By stepping into this industry, another challenge became apparent: where's the goddamn trans material by trans people?! 
I wanted to perform something true, something recent, something relevant. The closest thing I could find on the internet was V's trans-centred addition to 'The Vagina Monologues', and I'm pretty sure she wasn't born with a penis.
I couldn't be stuck at another dead end. As I considered my options, I was snowballing so hard that the yeti was worried I was coming for their gig.
I've spent most of my trans life with people claiming to know me better than I know myself – telling me how my world works, as if I don't live in it. They would interpret my story from an outsider's perspective. Here I was, trying to live truthfully, when society is still trying to grasp what my truth is.  
Then I remembered seeing this quote on the back cover of a book I didn't buy: "Write the book you want to read."  
And I thought, hey, I'd make a damn good play.
The Six Guys an Immigrant Trans Person of Colour Will Date in Melbourne, a play written by Dax Carnay, is on from February 6–12 at La Mama Theatre for Midsumma Festival 2023. It dives a little deeper into the intersectionality of multiple marginalisations in a world run by men. A hybrid of stand-up and situational comedy, this play finds humour in the harsh realities these people face. Funny, heartfelt, and inspiring, the play aims to give the audience a better understanding of people who are not them. Tickets are available via the Midsumma website.
<! -- WIDGET HERE FOR BUY ARCHER -->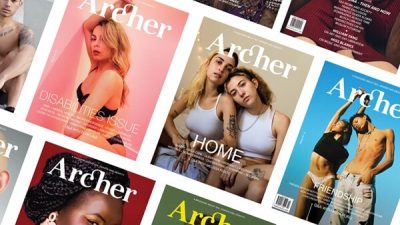 HELP KEEP ARCHER MAGAZINE AFLOAT!