Top 3 best sex toys
By: Tyson Young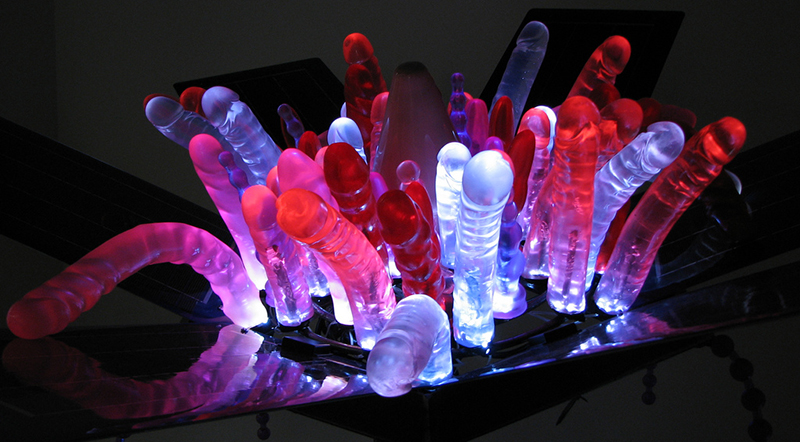 I[/dropcap. WAS EXPOSED TO the sex-toy market a lot earlier than most. My mother started an adult toy business when I was in my mid-teens.
In the beginning she specialised in hen's nights and Tupperware-style parties, replacing plastic containers with rubber fists, rabbits and vibrating eggs. When I left school for university, I approached my mum about taking the business with me: an institution full of horny youngsters exploring their sexuality looked like the perfect market to me. My mum agreed.
Once I learned the ropes, I was selling stock and running parties like a pro and it was one of the best experiences I've ever had.
During my stint as a purveyor of sex toys, the biggest sellers made for an interesting list. On the outside, people seem so vanilla and reserved. Get them in front of some sex toys and you are looking at a totally different person.
You wouldn't think a conservative person could be a kinked-out nympho. I'm here to tell you it is very, very common.
Top 3 most popular sex toys
THE RABBIT
This is a given. The famous rabbit vibrator sold like hot cakes. The boys bought it for their girlfriends to get kinky, the girls bought it because their boyfriends weren't satisfying them and the gays bought for their biggest fag hag. The rabbit will never die in the adult toy world!
COCK RINGS
Metal, rubber, leather or silicon cock rings are a constant and popular seller. Making the penis bigger and harder makes everyone happy, because whatever the size, it's never quite big enough. (Sorry, boys.)
POCKET PUSSIES
This was a surprise for me. The ultimate in reverse dildos, pocket pussies come in rubber, silicon or cyber skin and are sold with lube (using it dry can leave a guy walking funny).
Selling sex toys wasn't just about moving stock; a large part of it was about education. I had to learn on the job about the different materials sex toys are made from, and which materials I would consider to be the best.
The best sex toy materials
GLASS
Believe it or not, these are the most hygienic and sense-tingling dildos you will ever use. You can heat them up or cool them down and they get you going in all the right places. Plus they look really trendy… even sex toys have their own fashion cycles.
CYBERSKIN
This is the closest you can get to the real thing: Cyberskin looks and feels like real skin. The only issue is maintenance: you need to wash it every time you use it. With some, this may mean washing it daily, so stock up on some mild soap. Do not use oil or alcohol-based cleaning products to wash it – you'd be surprised how many people try to Easy Off Bam their toys.
STAINLESS STEEL
Like glass, stainless steel is clean and rocks the senses. Mix it with different lubes and heat it or cool it for maximum effect.
Sex toys are more commonly used than you would think. Ask your friends if they have a sex toy and you might be surprised at the answers. (If they say no, in my experience, there is a good chance they're lying.)
Toys make great gifts (just ask my friends) and they can help to spice up your love life. Pay a visit to your local sex shop and explore your desires – though not on the shop floor. They get really weird about that.
Tyson Young lives in Sydney and is currently employed as a campaign manager at Pink Media Group.  Tyson also volunteers on the board of the Sydney Gay and Lesbian Business Association as their Media and Communications Director. 
Image by Christina Xu
You can find the products listed above, and others at any good sex shop. Archer likes to shop online at the sex-positive Mia Muse.
<! -- WIDGET HERE FOR BUY ARCHER -->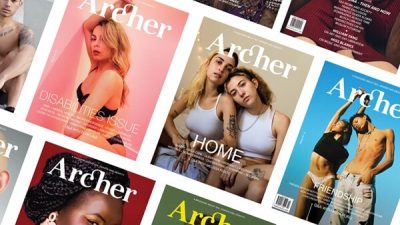 HELP KEEP ARCHER MAGAZINE AFLOAT!