Christians v free ice-cream
By: Archer Magazine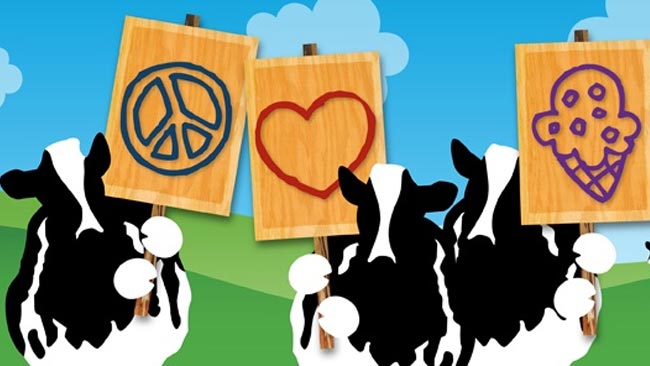 Guest blogger Amy Russell bears witness to an unlikely protest incited by free dessert.
THERE'S NOTHING WORSE THAN sitting at your desk all day. It's up there with visiting the dentist, having a pap smear or, as I discovered today, narrow-minded people raining on a gay parade.
In need of some fresh air at lunch, I left my office and walked up Pitt Street where I discovered a Ben & Jerry's stand in the centre of the busy mall. Next to a giant rainbow wedding cake, Ben & Jerry's staff were handing out FREE Chocolate Chip Cookie Dough ice cream. But the popular flavour was dressed up as something else: "I Dough, I Dough", a new flavour in support of Australian marriage equality.
If the free dessert attracted some attention, the rainbow cake sustained it. Passers-by were climbing onto the cake and having their photos taken, or watching on while they enjoyed the ingenious combination of cookie dough and chocolate chip. I did. It was delicious.
The scene unfolding nearby, however, was not. A couple of metres from the B&J's team, a trio of odd-looking religious fundamentalists (you know the type: ugly, red-faced blokes wearing baggy jeans and bad shoes) had assembled on their soap boxes (read: milk crates) and were holding signs emblazoned with shouty capitals detailing the reasons we were going to hell. Homosexuality was the main ticket.
To add to the spectacle, grown men in purple onesies, with placards advertising a new bar stuck to their backs, had joined the B&J's crowd in posing for photos, mounting the cake and trying to ignore the preachers.
Then the police turned up.
They'd obviously been tipped off about the fundamentalists, or had heard their threats all the way at Redfern Station. You couldn't help but stare. The amalgamation of colours, signage and voices was captivating, and the accompaniment of treats made it feel like we were spectators at some kind of bizarre sports match.
At first, it wasn't obvious who was winning – the vile drivel the fundamentalists spouted was almost enough to ruin the taste of my ice cream. But then the remarkable happened. A B&J's team member approached the trio and offered the loudest of the three an extra generous serving of ice cream. He ignored her frozen olive branch, barely pausing for breath.
That action spoke louder than any signage. It is beyond my comprehension that someone could so fervently preach about the good of mankind without recognising that, in reality, the only hope we have is in accepting and loving one another. I'll never understand such discrimination any more than I will understand a weirdo who can turn away free ice cream.
Text by Amy Russell. Amy is a Sydney-based journalist working for Australian Geographic, and an avid ice-cream eater.
Image courtesy of Ben & Jerry's Facebook page
<! -- WIDGET HERE FOR BUY ARCHER -->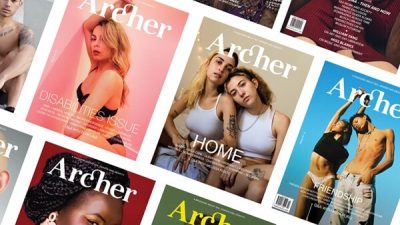 HELP KEEP ARCHER MAGAZINE AFLOAT!