We are seeking editorial interns
By: Archer Magazine
Archer Magazine is a new Australian print publication that takes a snapshot of Australia's current attitudes to sexual diversity.
Archer is seeking an intern with a keen editorial eye, outgoing and sociable demeanour and progressive view of sexuality and diversity to help with the printing, launch and marketing of our first issue.
Social media prowess and proficiency with Adobe are preferred. Must be able to spot a misused apostrophe a mile away. A passion for print media is a plus.
The position is based in Melbourne and spans 1-2 days per week for the remainder of 2013.
Duties include:
• Proofreading layouts before they are sent to the printers
• Fact-checking and additional research
• Assistance in planning and execution of Archer's Melbourne launch party
• Assistance across website and social networks
• Packaging and sending subscriptions
• Research into grants
This is an unpaid position. The successful candidate will be supplied with a reference at the close of the internship.
NOTE: Applicants must be available on the evening of November 28 to assist at the Archer Melbourne launch party, with a view to travel to Sydney at our expense to assist at the Sydney launch in early December.
Please send your CV, including relevant experience and a one-page cover letter, to amy@archermagazine.com.au by Friday, 25 October 2013.
<! -- WIDGET HERE FOR BUY ARCHER -->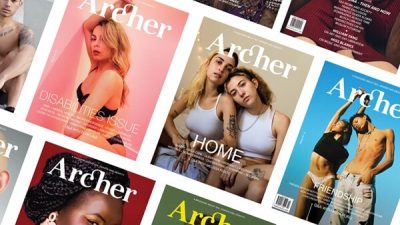 HELP KEEP ARCHER MAGAZINE AFLOAT!
Read more stories about:
media