Finding quietude in Finland: A shivering lake
By: Bastian Fox Phelan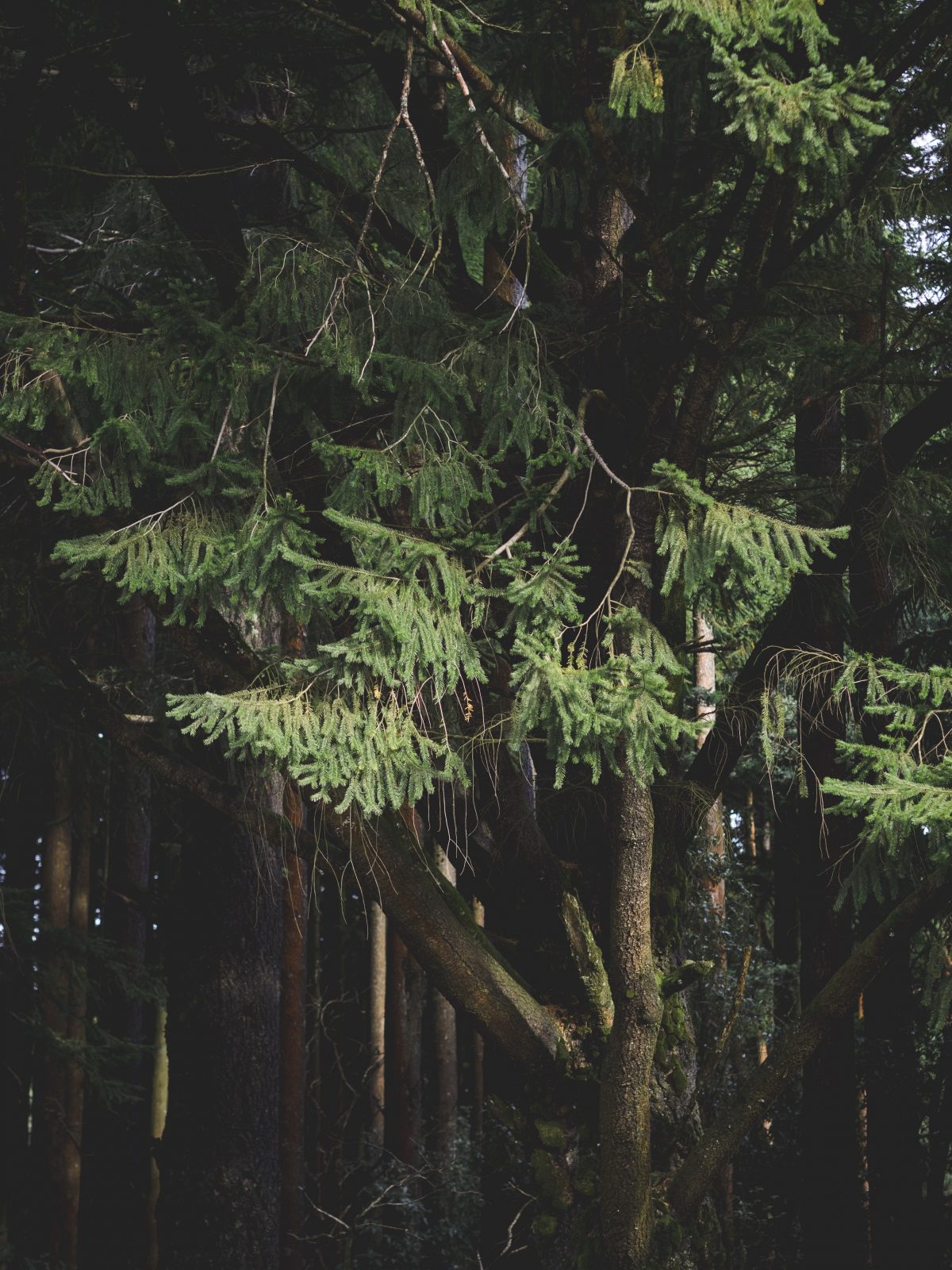 I want to tell you something about being quiet. I want to tell you about the four weeks I spent at an artist residency in rural Finland. I want to tell you about the forest and the lakes and the summer evenings when the sky went a different shade of blue but never darkened. About being naked in a hot sauna and the smell of fresh birch branches, and coming out of the sauna to sit on a wooden bench, wrapped in a towel, watching steam rising from my skin, gazing at a thicket of pine trees in the middle distance.
This is the exact moment I want to tell you about, but I'm not sure if words will be able to say how it felt, or how it feels now, looking back. It has something to do with quietude, and a deep calm I had not experienced before. I can say for sure that this was the turning point, when I said goodbye to one phase of life and moved into another.
Let me describe the conditions under which I arrived at Haihatus Art Center, a big yellow building on a backstreet of Joutsa, a small town in Central Finland. This was June of 2017, two months after I turned 30, one month after my partner Carlin and I had moved out of our share house in Ashfield, unsure if we wanted to return to Sydney after travelling. We thought that we might relocate to Newcastle, the regional city where my partner had grown up, a place that was very much like my home town of Wollongong.
For the previous year my energies had been concentrated around a few key things: writing a memoir as part of a Master's program; working part-time to support my writing; and continuing to deal with everyday experiences as a female-assigned person with facial hair, someone visibly between the binary.
I had been using writing as a tool to crack open past traumas as one would use a plug and feather to split a heavy rock. There was no way to seal things back up at the end of the day – in this exposed position, I had been struggling to field increasing hostility from strangers. I'd been stared at, commented upon, photographed without consent. The pattern was familiar: I'd throw back a defiant glare or verbal rebuff; afterwards I'd go to pieces.
You might have thought I'd come to Finland – a place with more trees and lakes than people – to take a break, but after I arrived I worked to a rigorous writing schedule. I avoided the residency artists and Merja, the grey-haired, smiling-eyed illustrator who ran Haihatus with Raimo, her partner and fellow artist. The house cats found their way into my room, though, and jumped behind my laptop to perch on the windowsill and sniff the air, perhaps to catch a drift of sweetness from the lilac trees.
Of course, the schedule was bound to fall apart – all that stressful Sydney productivity had no business inserting itself into a small rural township on the edge of a forest. I pushed on regardless: I had grown so used to pushing through difficult work, forcing myself to keep it together.
What my resistance cost me was a week of intense anxiety, a downward spiral into hypochondria, and several hours waiting in the emergency room of the local hospital. With no wi-fi connection, I stared at the beige-coloured walls, wondering how I had gotten to this point.
Sydney had represented many things when I first moved there: induction into the queer and trans community, artistic opportunities, a colourful palette to play in. But at some point in my late 20s, when I had stopped partying, I felt I'd lost touch with what I had considered to be my community.
With fewer friends, the city's culture of overwork consumed me. After writing in a library or cafe all day I would cram onto rush-hour buses hurtling down Parramatta Road, people pressed against me on all sides. I'd stare at my shoes and try to stay very still, almost not breathing, gathering the frayed edges of my mind around me like a shawl, preparing for the moment when the crowd would part and I'd find someone staring.
In Finland, after my time in the hospital waiting room, I decided to take it easy for a while. Before Haihatus was an artist centre, it was a nursing home. I thought about healing and care. It had been a while since I'd offered that to myself. Perhaps, with the aid of a quiet place, I could begin.
Picture me, a sad and lonely adult no longer young, flying across the world to sit in my room at Haihatus, googling what to do in the unlikely event that I might come across a bear in the forest.
My nervous system has learned to invent danger even where none exists. In an illustrated guide to Joutsa, Merja wrote that, "In the Joutsa forest you can walk all alone feeling like it almost kindly swallows you." I wanted to feel this, but I was afraid.
Deciding that a small group would be safer, I befriended the other artists and we began exploring paths through groves of slender birch and pine, around the edge of clear lakes where gulls keened, and over beds of moss on raised planks of wood, placed there to keep your feet dry. We had all come to this place craving solitude, yet we were glad to have company.
Each day I'd ride one of the Haihatus bicycles down to the 'beach'. It was the beginning of summer: rainy some days, beautifully sunny other days. The water was ice cold but I swam anyway. I watched teenagers jumping from a high wooden pontoon and wondered if I could be that brave.
Instead of writing alone in my room I started making art in the bright ground-floor studio alongside a painter from Hong Kong. I created without any expectations; I just wanted to see the colours emerging. I took my art supplies with me on trips around town, finding landscapes to trace. It had been a long time since I'd made art for pleasure.
At the kirpputori, or flea market, I found a stuffed marten, a small reddish mammal similar to a weasel, mounted on a pine branch. I didn't like to see it on the dusty shelves, its skin and fur preserved through taxidermy, so I invited it back to Haihatus. On the way there I attached the marten to my bicycle's pannier rack and walked slowly through the cemetery, recording the procession on my phone, fancying myself as a dadaist filmmaker. I wanted to perform a funeral for the animal whose body had been on display for so many years.
As I sank deeper into the landscape with each passing week, I found myself filming many tiny, ephemeral things: a bumblebee on my windowsill, the wildflowers, a breeze blowing across the flat surface of a lake. At Midsummer, I even filmed myself riding a bicycle around a deserted athletics track. I had never felt closer to my roots as a bored teenager from a sleepy town.
I had imagined I'd be super productive on my residency – why come so far to do so little? Slowly, I began to realise that doing nothing was the purpose. I was refilling the well of my creativity, letting my willpower take a back seat while I sank into the subtle, gorgeous sensory experiences around me: the clear blue lakes, the empty fields, the silence that was kindly swallowing me.
One day in the kitchen with Merja I shared my epiphany: that it is not possible to keep on flogging your artistic practice like an exhausted horse. Merja nodded at me over her cup of tea and said, with typical Finnish brevity, "It is so." Finns are laconic by nature. They do not try to improve on silence.
I wanted to go deeper into the forest, alone this time. I started using Google Maps to explore further afield. There were forests beyond forests, lakes beyond lakes. I found one called Vähä Säynjärvi and asked Merja what it translated to. She said that the meaning had been lost. When I typed it into Google Translate, though, one letter at a time, it produced a series of mysterious translations: little trash; little is scared; low friction; a little fussy; a little wildfire. And, ultimately, this: a shivering lake.
Zooming out on the map, the topography was mottled green and blue like lichen on a rock. The land was so fragmented by lakes it appeared to be dissolving, falling to pieces in the water. Ten thousand years ago, melting glaciers carved up this part of the world, gouging the earth, the slow friction creating divots that filled up with meltwater. I know that landforms are impassive, but I like to imagine the creation of lakes as a wound healing process.
One evening in Haihatus, while enjoying a sauna with the other artists, we began to share our plans for what would come next. I talked about maybe moving to Newcastle. We discussed the high cost of living in major cities, the necessity of working full time to support your art. Then a French-American experimental video artist declared that "The future of art is in the suburbs." I wondered if this was my future, too.
I had always thought I needed to live in a big city, in the gaybourhood, surrounded by queers – to be safe, to be sure of myself, to accept myself. After a month in a rural town, though, I had begun to question whether there were other places where I might feel more at home. When the residency artists had tired of the sauna's relentless heat, I stayed behind for a few more rounds.
I was alone on the bench outdoors when the feeling hit me, the one I wanted to tell you about, with the pale blue evening sky and the steam coming off my skin and the trees in the middle distance. I have often thought of myself as an anxious person, but in this moment I felt different. Inside me was a profound sense of calm, like a forest lake.
The heat of the sauna had purified something in my mind, sharpening my senses to the beauty that was all around. What would it be like to live in a place like this? To be surrounded not by people and noise, but by a quality of silence that would allow me to stay connected to this interior calm? In that instant, I knew that I would not return to Sydney.
On my last day in Joutsa I went to find the lake I had translated. It took a while to ride there on the verge-less country roads. My desire to seek out unknown places has always come with a measure of risk. Would I be clipped by a car? Would I lose my way? Or worse, lose my nerve and turn back?
I pushed on, gently. While travelling down a dirt road, having seen nobody for some time, I sang to keep myself company. In the forest I wheeled my bike past summer cottages, not knowing if they were empty or peopled, unsure which scared me more.
Finally, I came to what I thought was Vähä Säynjärvi, clambered down to the shore and sat, completely alone. The lake was silver and shimmering. It was, in fact, Iso Säynjärvi, a much bigger lake, but that is what happens sometimes on these adventures: they lead you into larger experiences than you had planned for.
I removed some clothes and waded in. Clouds of silt bloomed in the water. It was biting cold. A shivering lake, I thought. This unintended translation described both the lake and the way that quietude had changed me. Shiver, as in, to break into splinters or fragments.
It seemed that I was more aware now of the fragments of my mind, how they existed in relationship with my environment, and how a quiet place could calm those fragments, suspending them in liquid like particles of silt in water.
At the lake I sang and shivered. Gulls wheeled and skimmed the surface. I took some videos. In one I am wearing a denim cap and a yellow plastic poncho. I have long, wild fawn-coloured hair and a sparse covering of dark beard and moustache. I close my eyes. I look peaceful, brave.
For Merja Metsänen (1953-2018) and Raimo Auvinen (1952-2019)
Bastian Fox Phelan is a writer, musician and zinemaker living in Mulubinba/Newcastle, Australia. Their first book, a memoir, will be published by Giramondo in 2021. 
This article first appeared in Archer Magazine #14, the GROWING UP issue.
<! -- WIDGET HERE FOR BUY ARCHER -->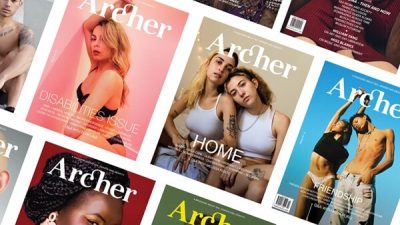 HELP KEEP ARCHER MAGAZINE AFLOAT!