Social work, accountability and hope: How does our youth homelessness system serve trans folks?
By: Jet Hunt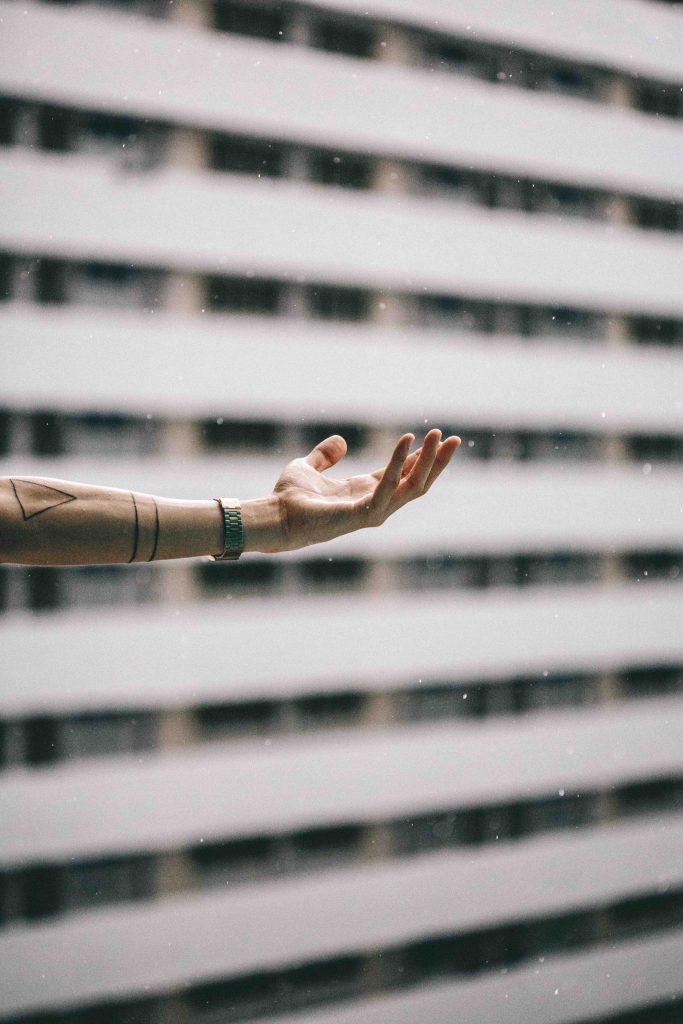 When I started working in the youth homelessness sector five years ago, I was not prepared for all the ways that the homelessness system was, and still is, not built for folks like me. I'm a non-binary trans person, and for five years I have worked alongside young people without housing.
I was definitely not prepared for all the ways that this work would break my heart.
LGBTI+ young people are wildly overrepresented statistics around folks without housing. So, somehow, I got the idea that the homelessness sector would be either really familiar with, and respectful of, doing our work in a way that affirms diverse gender and sexuality identities—or at least really open and curious about what that might look like.
And yet. There's a binary gender system deeply entrenched within the way social services are organised in New South Wales, and I have never been able to work out what shocks me more: the scale of the structural violence this organisation inflicts on young LGBTI folks who are houseless, or the ways in which many workers and service providers simply don't see the harm done by the work we do, and how we do it.
Before I began this work, it had never occurred to me that that a bedroom with a single bed and desk in it could have a gender, that two identical bathrooms in a regular house could be divided across binary gender lines, that a person who experiences transphobic violence would be 'exited' from the refuge rather than the perpetrators of that violence.
As I moved through this work, I began to see the ways in which all the very minor, seemingly innoucuous gendered elements of this system—like girl/boy bathrooms, girl/boy bedrooms, girl/boy vacancies—create profound roadblocks for LGBTI young people without housing who are struggling to find shelter.
Most youth refuges are repurposed family homes, and even custom-built youth refuges look much more like the average suburban house than they do the large scale, clinical buildings featured in episodes of Law and Order: SVU. So the first time I heard a nondescript bathroom in one of these places described as the "males' bathroom", I felt completely taken aback. There was no difference between the two bathrooms in the refuge, so why did we so needlessly organise our youth homelessness system along binary lines?
This infrastructure not only inflicts deep violence on non-binary young people, but it creates problems for binary trans young people too: it gives workers at all levels of the homelessness system—crisis line operators, case managers, refuge workers—an opportunity to play gatekeeper.
Who gets a 'female' bed in a refuge? What questions can be asked of the young person seeking housing to make that determination? Who gets to narrate the story of a houseless young person's gender? Often, these questions are being answered by workers, for workers—with no guarantee that the worker in question has any level of literacy around sexuality and gender diversity.
In Narrative Therapy, a counselling approach focused on locating peoples' strengths and skills, we talk a lot about the damage done by the 'thin description': all the narrow, inflexible ways institutions define people and their abilities. "Problem client", "noncompliant", "oppositional", "male/female"—those labels that are placed on a person and that, for institutions, can override a person's incredible strengths, or quirks, or chosen names.
In so many ways, the information collected by our homelessness system about individuals impacted by a housing crisis are 'thin descriptions', and they remove a person's ability to define the terms of their own identity.
Young people are asked intrusive and unnecessary questions—or worse, actively prevented from accessing gender-specific services—because of determinations made about their gender by other people. Young peoples' identities might also be framed as inherently 'risky' to other young people: I've heard a refuge worker describe accommodating a trans woman within their service as "potentially triggering to one of our residents".
The trouble with this line of thinking is that it lets us workers off the hook: we create a story in which we are protecting a trans person, while also denying them housing. We allow the idea that the refuge, and other young people that live within it, are somehow inherently unsafe for each other. We get to exclude ourselves from culpability, to obscure the deep and dangerous power that comes with being a worker and making decisions about other peoples' lives.
And then there's the data. It's incredibly hard to advocate for increased specialist services for LGBTI people without housing, because there is so little centralised, state-collected data around houseless young peoples' sexualities and genders. After years of fierce advocacy by LGBTI services and service users, the data system used by NSW homelessness services finally added questions about clients' gender identities and sexualities in 2018.
This allows homelessness services to record and collect data about the sexuality and gender identity of the clients they work alongside. It will allow information about a client's pronouns or chosen name to be recorded officially, for all workers to reference. And it will allow us, at some stage, to demonstrate numerically what we already know: that LGBTI young people are horribly overrepresented in our homelessness system. That any refuge or crisis accommodation service should have the tools to create cultural safety for LGBTI service users.
Yet workers still have to fill in a binary gender option (male or female), even for non-binary identifying clients, or the system won't allow the worker to enter the client. There is still confusion in the sector about how those fields should be filled in, with some services holding firm to the belief that they are obligated to record the gender on a person's birth certificate.
Vikki Reynolds, activist, counsellor and community worker, tells us that it is our job as community workers not to acclimatise our clients to oppression, but to hold on to hope. That these things are our ethical obligations.
Throughout my time working in the homelessness sector, I often felt the pull of hopelessness. The system feels so big, the issues feel so entrenched, and some parts of the system really seem to thrive on making young people feel so small.
In this work, I carry two different kinds of broken heart: one for the lack of safety so many LGBTI folks feel in their homes and schools, and two for all the ways we are denied safety in the systems designed to protect us.
Yet throughout my time working for an LGBTI-specific service, I started to observe all the little ways LGBTI workers out there work in small and helpful ways to buffer our LGBTI clients from the worst the system has to offer: trading the names of knowledgeable, affirming case workers and their refuges between LGBTI workers and clients, walking clients up to the refuge door to communicate this person has advocates in their corner, figuring out how to hustle around gatekeepers and boundary police to ensure a person's safe and appropriate access to emergency housing.
I had the immense gift of being reminded, every day, that no person is alone in this work. That the struggles of people in this work before us led to new services being built up, and that the everyday work of queer community workers allows us to defend and expand these legacies.
Year by year, I get introduced to someone new, or I get a call: "A friend gave me your number, do you know much about this refuge? Is it safe?" "Do you know of any psychologists in this town who can work with a trans teenager?" "Can you help me write an email to my boss about why we should be buying this client's new binder or paying for their endocrinology appointment?" With each phone call, I get a new person to call, and a new reminder of all the different ways to be in this work and stay hopeful.
These ways of being in this work—with solidarity, with loving care and with collaboration—give me such heart and hope. We are keeping alive some of the time-honored ways of getting things done in marginalised communities—from Mum Shirl to the founders of Twenty10.
We work through and around and in spite of systems that were not built for us. We hold space for hope.
Jet Hunt (they/them/their) is a youth worker, community organiser and Social Work PhD student living and working on the land of Dharrawal and Yuin language groups. They work alongside LGBTI+ young people and their families, as well as incarcerated and formerly incarcerated young people.
<! -- WIDGET HERE FOR BUY ARCHER -->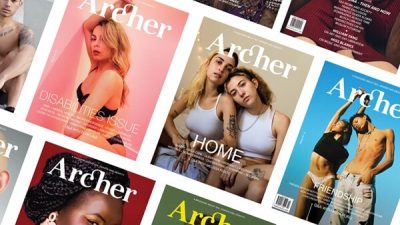 HELP KEEP ARCHER MAGAZINE AFLOAT!