Oral sex and the pleasures of eating out
By: LaBaliene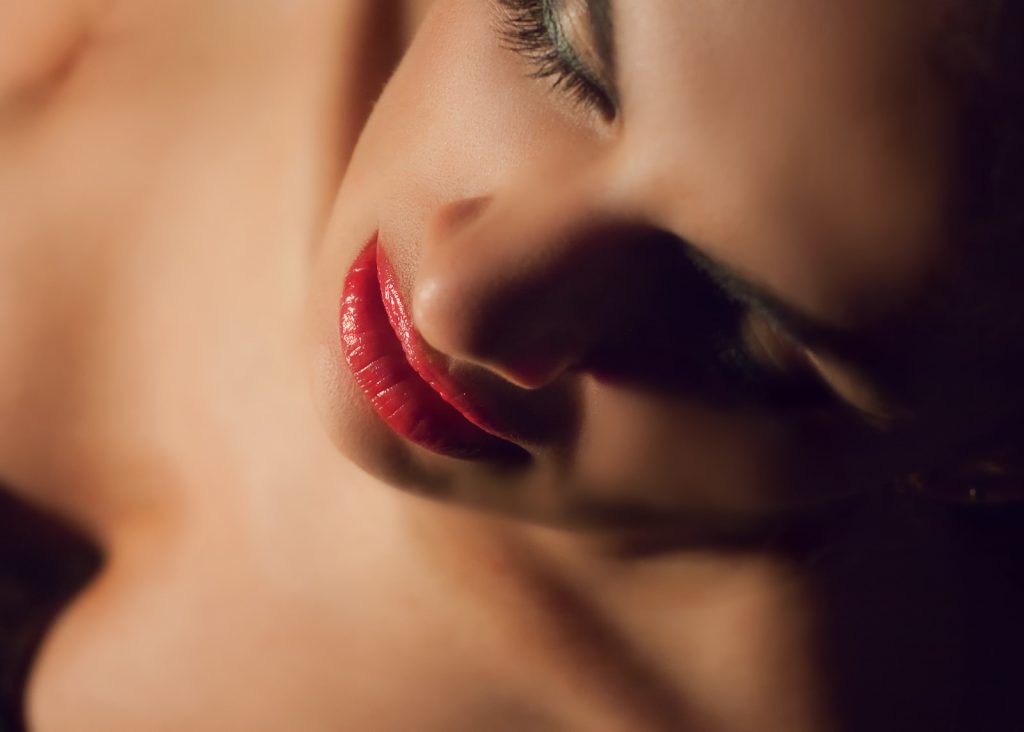 Growing up in the Church in Queensland in the 80s, no one ever mentioned oral sex. It was always penis in vagina. Pastors only wanted to discuss intercourse in their fire and brimstone sermons. But when I think about my own carnal life, the deep, wet truth of oral sex is what stands out. My best experiences and most teachable moments have always been oral. Everything is from the mouth: words, sex and everything in-between.
One of my earliest oral pleasures was with a 'serious' boyfriend. It was the end of the relationship. He told me I was cold, now that I didn't love him. I responded with silence. For four years, the sex had been ordinary. I faked my orgasm too many times and was never brave enough to tell him what I wanted. I was young.
He was sexually inhibited too. He wanted to cum quickly in the missionary position. He wasn't playful in bed, despite being a wonderful musician. His fingers preferred the frets to my body.
But when I was ready to give the whole gig up, we had great sex. Late one night, after taking drugs, we squeezed onto his skinny brown couch, and gave each other head at two in the morning. We'd been intimate for years, but this was something we'd never done, and it made us fresh again.
We were full of stamina and curiosity, massaging each other to climax with drug-fuelled tongues. It was a hot summer night on the Sunshine Coast, and a bittersweet moment. We were naked, satisfied and had a taste of what could have been, if only we weren't so guarded.  It was impossible to change the dynamic, and soon it was done.
Another one of my best oral memories was with an older lover. He had never eaten pussy before and refused it, like a food he found distasteful. But he was a submissive partner, so I took control and insisted he learn the delights of eating oysters.
We loved having sex in the great outdoors. One of my favourite experiences with him was cunnilingus in a cave. It was his idea and so we snuck down to a local cavern, taking a yoga mat with us, and rugging up against the Tasmanian cold. We had torches and his warm mouth. We laid out on the flowstone and, gazing up at the crystal, he licked my vulva and I surrendered into the earth.
In nature, the bliss of orgasm is increased through a letting go of the self into something beautiful. Four walls do not hold the passion inside, rather carnal energy is dispersed into sky, earth and crystal. It was sparkling and magnificent. I've let him go now, but I'm pleased with myself – he can eat pussy with gusto in the world.
My most recent oral encounter was with a woman willing to try anything. She was very attractive, but she didn't have the patience for an orgasm that was a long time coming. She would always cum quickly, forcing herself into climax like the solider she was.
It was a sort of war with the body, this lovemaking. I liked her on top of me, and she wasn't heavy. There was nowhere else for my tongue and lips to go but inside her. One night, as we were fucking in my bedroom, she said, "Why do you have a leaf stuck to your wall?'" "That leaf is beautiful," I gulped back.
She seemed irritated, angered by the distraction. "Weird," and she went back to her quick, efficient orgasm. You've got to be gentle with a lover when you're sitting on top of them, and appreciate the best of who they are.
It doesn't get any better than that moment. And it would never get any better than this. She would always think I was weird, not creative. I ended it the night Mya and Andrew were executed in Indonesia, and cried for all three.
It's almost impossible to escape our socialisation into heteronormative roles, particularly growing up in a religious environment. Most of us are trained each day to value intercourse above all else, but small movements towards difference are possible.
Oral sex does this for me. It's not reproductive and it's joy at the base level where bodies meet bodies. It also has a fluid symbolism that connects me with lovers across the gender spectrum.
If evolutionary theory is correct, then sex and eating were once closely related. When you eat another person, you take their essence inside of you and digest. To have oral sex is to taste the universe in a body. And to be eaten is to be consumed, to 'die' with pleasure, becoming food for another person.
These are the cycles of life, living and dying together. Oral sex is food that can tell the truth about us in this world, while also nourishing a different sense of self.
So let me put my mouth on yours.
LaBaliene is a casual beachcomber, part-time poet and full-time feminist theologian. She lives on the jagged edge of southern Tasmania.  
<! -- WIDGET HERE FOR BUY ARCHER -->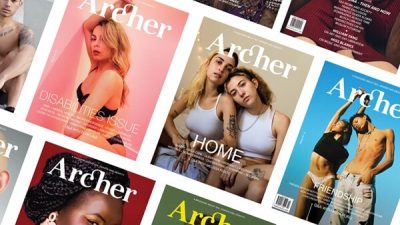 HELP KEEP ARCHER MAGAZINE AFLOAT!