Body of a Son: Trans identity within and outside the gender binary
By: Kin Francis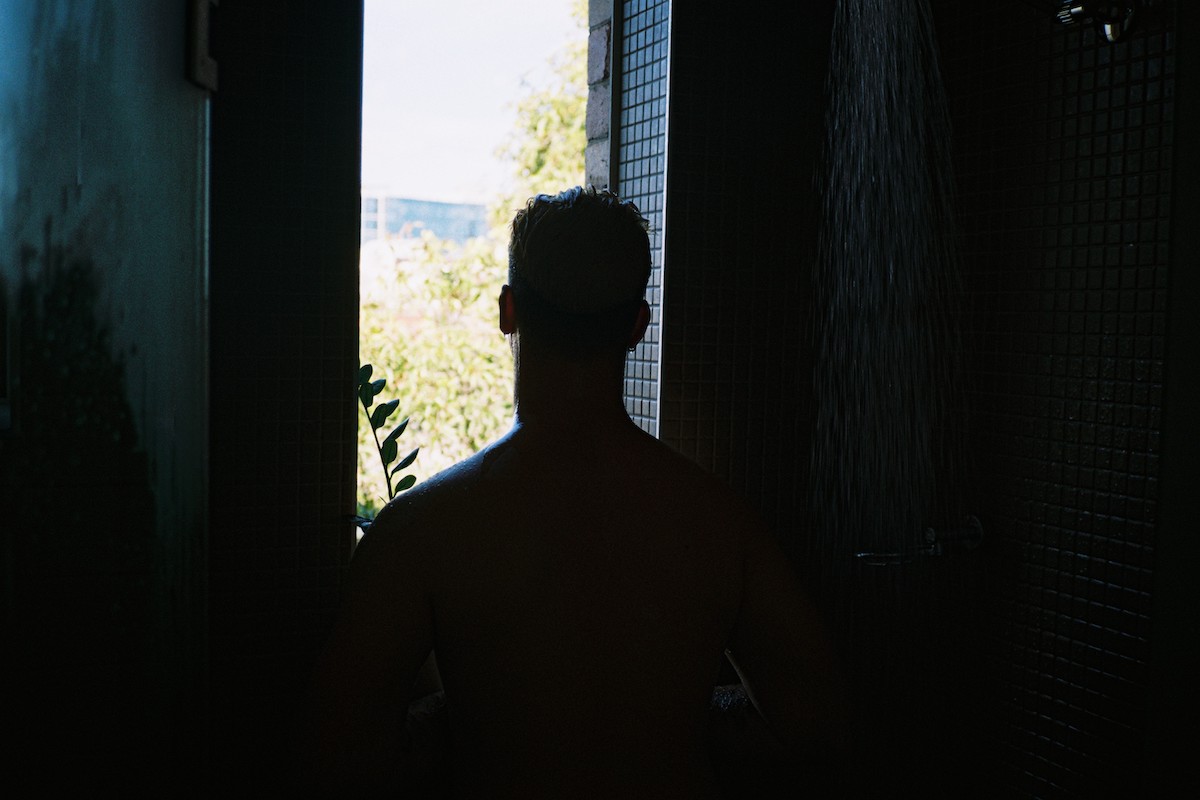 It's the summer of 2001 and I'm sitting in my dad's car for the school drop off; my yolk-yellow polo shirt is tucked into my bright blue shorts. I avoid looking at the stomach that bulges under my gaze.
My father and I are silent and still, as if we are waiting in a queue and don't have anything to say, wanting the moment to pass. 
"Have a good day, son", he says. It sounds scripted – the word 'son' a slap on my back.
I walk out of the car and into the rest of many school days, waiting for the recesses and lunches to all be over; for the end of these drop-offs seeing my father trying to love me.
I am pressed inside of myself, again and again, not knowing how to make this right. A son. A container of failure, disappointment and shame. 
My father was born in Canada; his adolescence marked by his body confidence. 
He is white, all height and muscle and broad shoulders. He's a natural ice hockey player, designed to be adored by teenagers and pushed into sport scholarships. His body is what I have inherited but twisted, my mother being Burmese – her brothers are all brown, soft and hairy.
Dad only saw me for what my body could do – delighting that I am somehow tall and big – and drove me to all sorts of sport tryouts: basketball, rugby, football. Nothing stuck, and I would retreat into my books and video games. Dissociating became my survival. 
For most of my life, my body did not belong to me. It was made from the perceptions of others, starting with my father. 
In my adolescence I was mostly absent, snapped out of reveries whenever I was reminded how othered my body is – like being shirtless at swimming lessons surrounded by white, thin or muscled bodies.
I saw myself, and others saw me, as an existence that could not be understood. It could not be labelled – not quite white, not quite brown, not quite boy, not quite fat, not quite thin. 
It's the changes I make to my body now that bring me the closest to it: applying skincare products in the morning, putting on makeup, shaving my face, plucking my monobrow. Each time I pick up the silver tweezers, I remember that this was the first body alteration I made, almost twenty years ago, because I was teased. 
I only own my body when I am transforming it. 
Whenever I am in front of a mirror alone, I stand each time waiting for a new body to emerge. 
Now, as I stand in my bathroom, hundreds of kilometres away from my father, I change myself. Rivers of black hair cover most of my skin, which is now pasted with a thick, white cream. The hair removal product stings, and I'm beginning to question myself. 
I ignore the doubt, meticulously scraping the hair off my body and shaving the follicles that survive. It feels like two hours of labour have passed. I am trying to remove the maleness that others see of me; the maleness that was given to me without asking. 
How do I stop being a son? 
My body hair removal is mostly a success. I'm looking at myself, both recognisable and not – the queer thrill I was after. 
I take my time before I begin to touch my body. I run my fingers over my legs, my arms, my hips. It's like my skin is singing. No longer covered by black hair, the sharpness of my tattoos pulse in a new light.
I am trying to convince myself that I am happy with the change, but it is unavoidable: I am confronted by my stomach, the part of myself I didn't realise I've been so desperate to change for all these years. It's no longer hidden; its softness is now bolder than before. 
I quickly begin to desperately miss my body hair, now seeing it for its truth –  it has been my armour. It has shaped and corseted my frame. It reminds others that I am not trying to be real whenever I put on a dress. 
Without my body hair, I thought I would gain more control. My routines of alterations usually give me more autonomy, but this feels different. Naked and hairless, this was supposed to be a trial of a newfound femininity; euphoric and light.
Instead, I am inhabiting a reminder that I am not a woman and that strangers will never see the person I sometimes want to be. I don't even know what she looks like. 
I think I want to be a caricature of a woman. All steel and blade and villainous – a Mugler model. She is in her own world, untouchable and cutting, with long black hair. 
Sometimes, I am her. Sometimes, I am my mother's glamorous daughter. I'll paint my face, put on heels and wear something fierce. You might see my jaw, my moustache, my body hair, my broad shoulders – but I am her. Don't tell me otherwise. 
When you call me a boy, a man, a son, I wish you could see all the bodies I have made. And will continue to make, for myself, for the years to come. 
Then you could just call me beautiful.
Kin Francis is a producer and events organiser who champions queer First Nations, Black and POC artists. As a writer, Kin draws on memoir and poetry to write from the heart. Their recent writing is featured in 'Soft Borders, Hard Edges', a trans anthology co-edited by Sam Elkin and Yves Rees. Kin was the first online editor for Archer Magazine and over the past decade as an arts worker they have been involved with 30 or so organisations such as Arts Centre Melbourne, Transgender Victoria, Next Wave and Multicultural Arts Victoria. 
This piece was originally featured as a reading in 'Taking Up Space: Love Letters to Our Queer Bodies' presented by Bo Bickmore and Variation Three. Supported by the City of Melbourne and Pride Foundation Australia.
<! -- WIDGET HERE FOR BUY ARCHER -->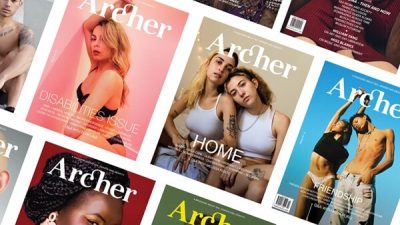 HELP KEEP ARCHER MAGAZINE AFLOAT!
Related stories...
Something went wrong, no related stories were found.