An update from the Archer Team
By: Izzy Smith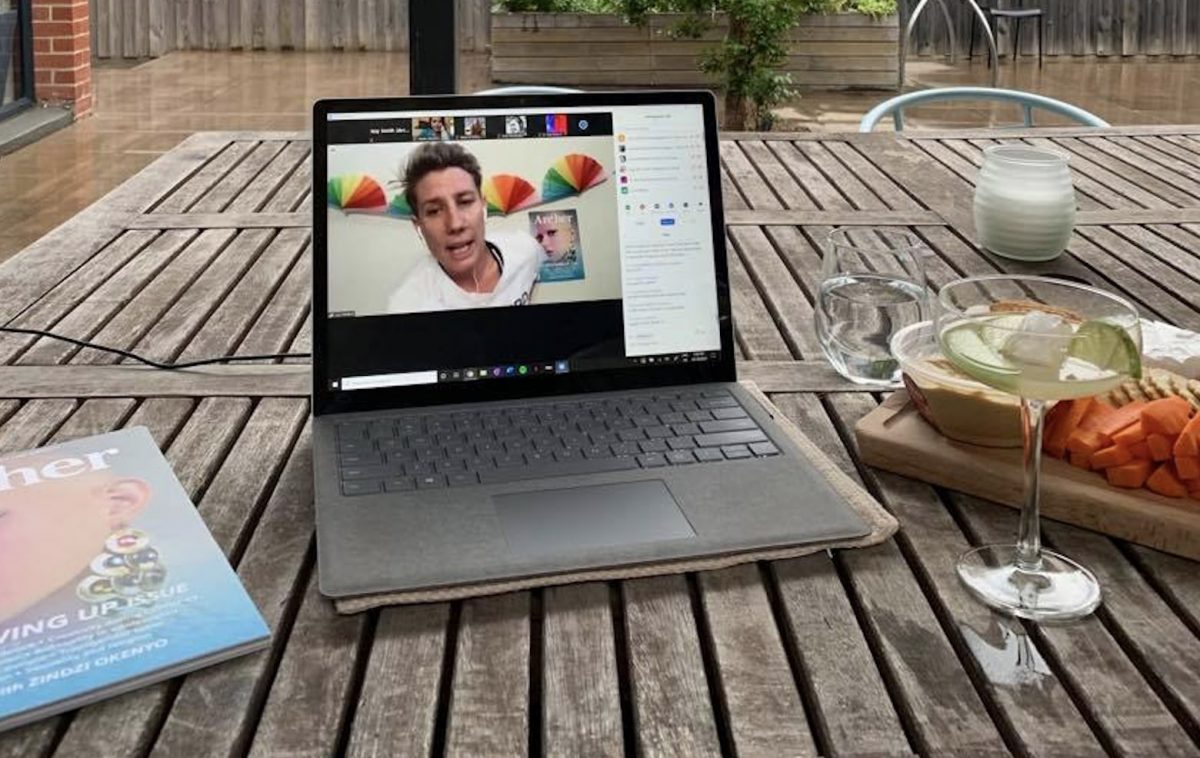 We recently hosted our very first digital event, Archer's Issue 14 Launch and Fundraiser!
Our event was held in conjunction with GiveOUT Day, a national fundraising day for LGBTQIA+ organisations. We really appreciate GiveOUT, whose work helps support LGBTIQ+ projects, groups and not-for-profit organisations. Funding for LGBT+ organisations is often lacking, so having a day to celebrate and donate to them is incredible! GiveOUT also matched donations dollar-for-dollar (up to $1000), which was so helpful.
Image by: Izzy Smith
In total, we raised over $4000 (including the donations from the tickets sold)! These donations will go towards our printing bill (which is around $10 000) for Issue 15, which we're hard at work on.
It was absolutely amazing to get together, listen to queer voices, and have the best boogie. Thank you so much to everyone who attended and donated – without all of you, we wouldn't be able to celebrate queer voices year after year!
Lucy Watson, Archer's extraordinary editor-in-chief, was the MC for the evening and got us dancing and donating. We had a Grumble Boogie with Betty Grumble, who had us working up a sweat with an aerobic disco dance party. Yves Rees, Taz Clay, Paul Kidd, and Amanda Galea read some of their enlightening and moving work – you can find their writing, and lots more, in Issue 14! We also had a VERY fun living room dance party, courtesy of DJ Gay Dad, who gave us a taste of the clubs we can't wait to get back to.
The Archer team is incredibly grateful for everyone who supports us, and it was wonderful to have the queer dance party and celebration that we've been missing for months.
Thanks again to everyone who tuned in to our digital event, danced and celebrated with us, and donated to us! We're so excited to see you at our next launch party.
<! -- WIDGET HERE FOR BUY ARCHER -->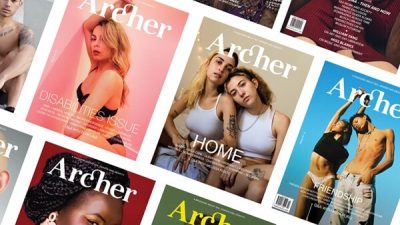 HELP KEEP ARCHER MAGAZINE AFLOAT!
Related stories...
Something went wrong, no related stories were found.