Queer fashion files: 'The Lavender Haze' by Jacinta Oaten
By: Hailey Moroney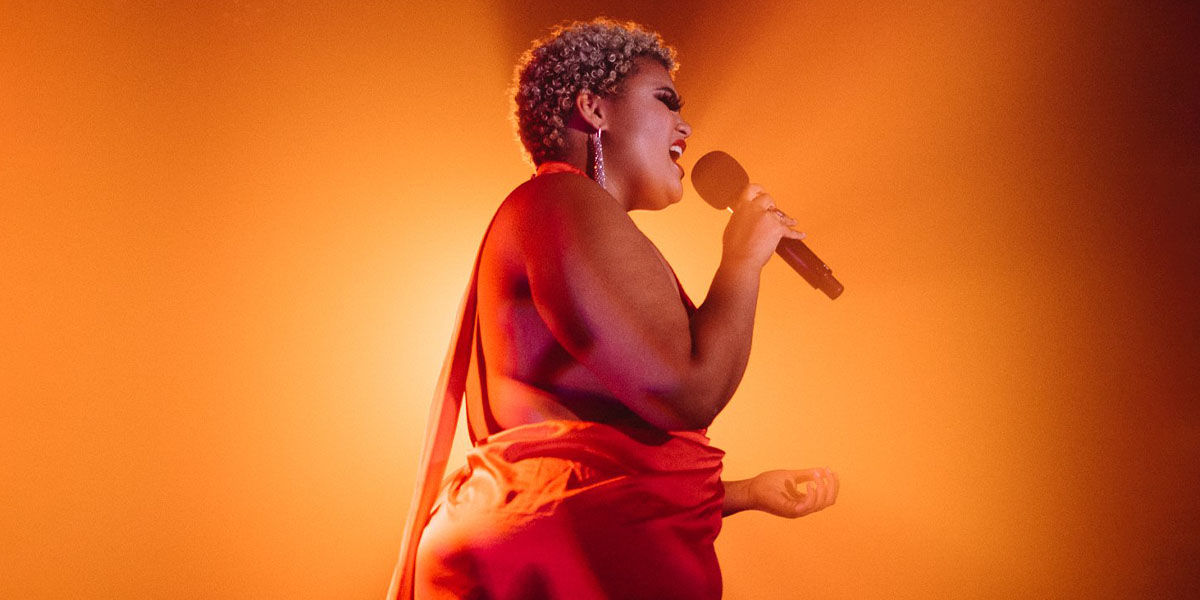 Welcome to Archer's queer fashion files! Each month, we'll interview queer trendsetters and tastemakers, showcasing the diversity and talent of the fashion world. You can check out all episodes of our fashion files here.
In Episode 7, Hailey Moroney chats to Jacinta Oaten about their queer event photography, including their queer wedding project, The Lavender Haze.
Jacinta Oaten is a queer, award-winning photographer living and working on the unceded lands of the Wurundjeri people of the Kulin Nation. Jacinta has over a decade of experience specialising in theatre, weddings, events and portraiture. This year, Jacinta created the photo and video content for BWS's World Pride campaign seen on the streets, in stores and online. Most notably she has photographed the Adelaide Fringe for 10 years and has toured capturing iconic moments at Edinburgh Fringe, Brisbane Festival, Melbourne Fringe, Mardi Gras, The Australian Open and MICF.
In-between festivals, Jacinta operates as the Director of Photography of The Lavender Haze Weddings, a company dedicated to servicing the LGBTQIA+ community with a team of diverse photographers and filmmakers. Jacinta's wedding photography has made her 3x International Wedding Photographer Of The Year Finalist and taken her all across Australia, Europe and New Zealand. Jacinta's work has been featured in publications such as Fluke, Dancing With Her, Together Journal and Frankie Magazine. Her love for festivals and working with people is tied to the artists and everyday workers who inhabit those spaces and create magic year after year – she believes it's an absolute privilege to be in the position of being a trusted documenter of art and life.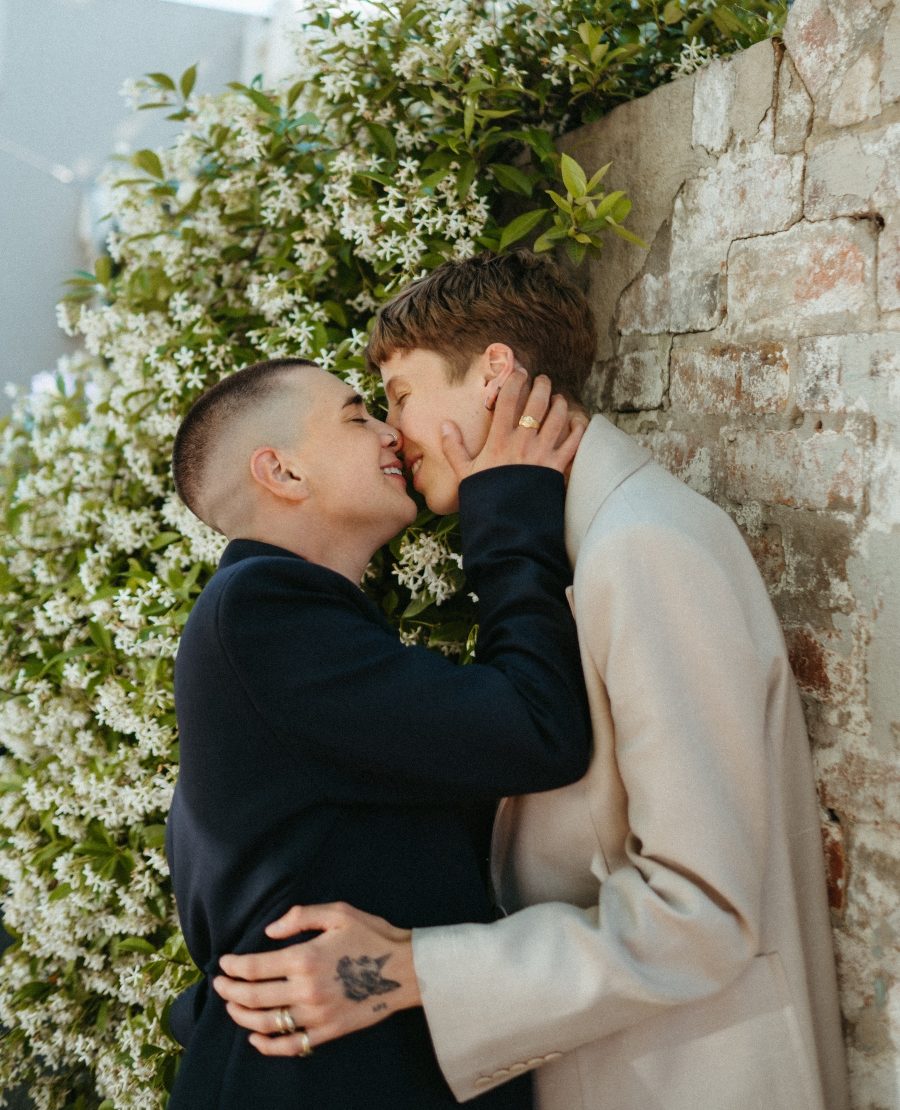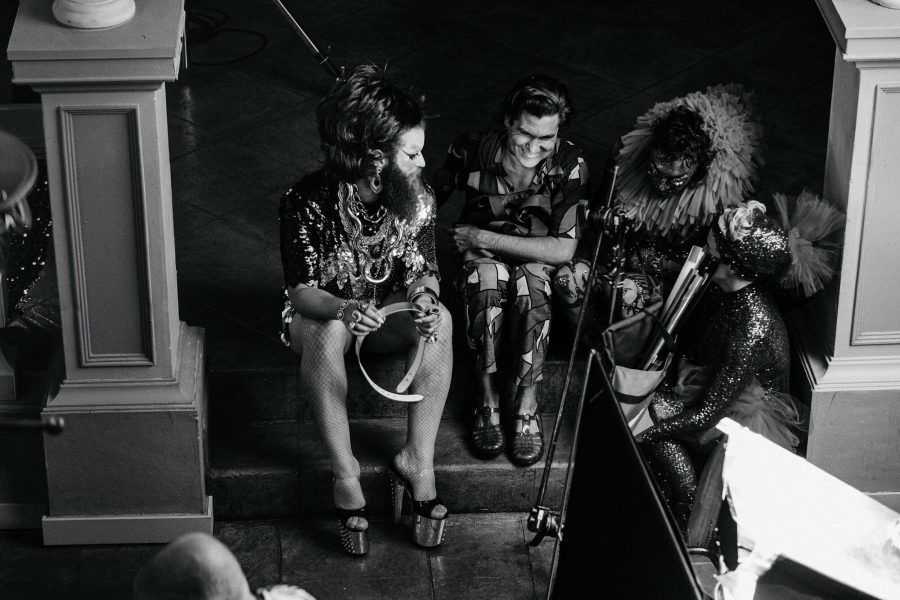 Hailey Moroney: Hi Jacinta! I was so delighted when I came across your work! THE VISIBILITY! THE TALENT! Thank you for joining us today. When did your creative journey start? 
Jacinta Oaten: Thank you for having me and for your kind words about my work. Wildly, I've been shooting for over half of my life. I started my photography journey in the world of sport, where I was immersed in the excitement and fast-paced action of professional tennis. While it was a thrilling experience, it often felt like I was merely reacting to what was happening in front of me, leaving limited room for creative expression.
My perspective on photography took a significant turn when I delved into theatre and performance. The live shows presented an entirely different challenge – while still in a fast-paced environment, now I truly had just one chance to capture the perfect shot. This dynamic setting introduced an even more intense feeling of 'hit or miss,' which was incredibly exciting.
The realisation that I thrive when working closely with people was a groundbreaking one for my journey in this medium. Whether it's through engaging in conversation with my subjects, or simply observing their movements and interactions, I discovered that people bring out the best in my work. They activate my creativity, allowing me to predict and capture their most genuine and captivating moments. This passion for working with people has become the driving force behind my love for portraiture, weddings and events. These genres of photography centre around human experiences, emotions and connections, which I find deeply fulfilling and inspiring.
For me, photography isn't just about capturing images; it's about telling the unique stories of individuals, couples and communities, and making every moment I document a special and memorable one.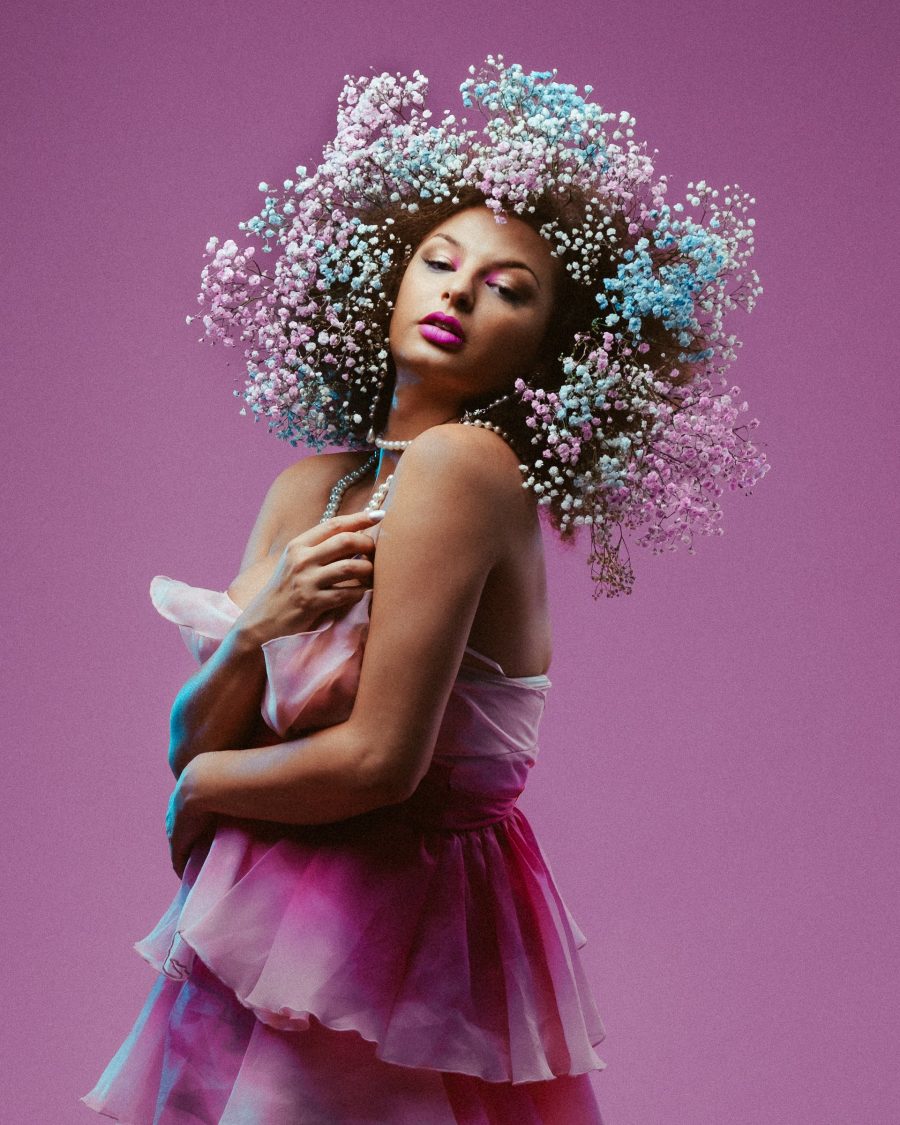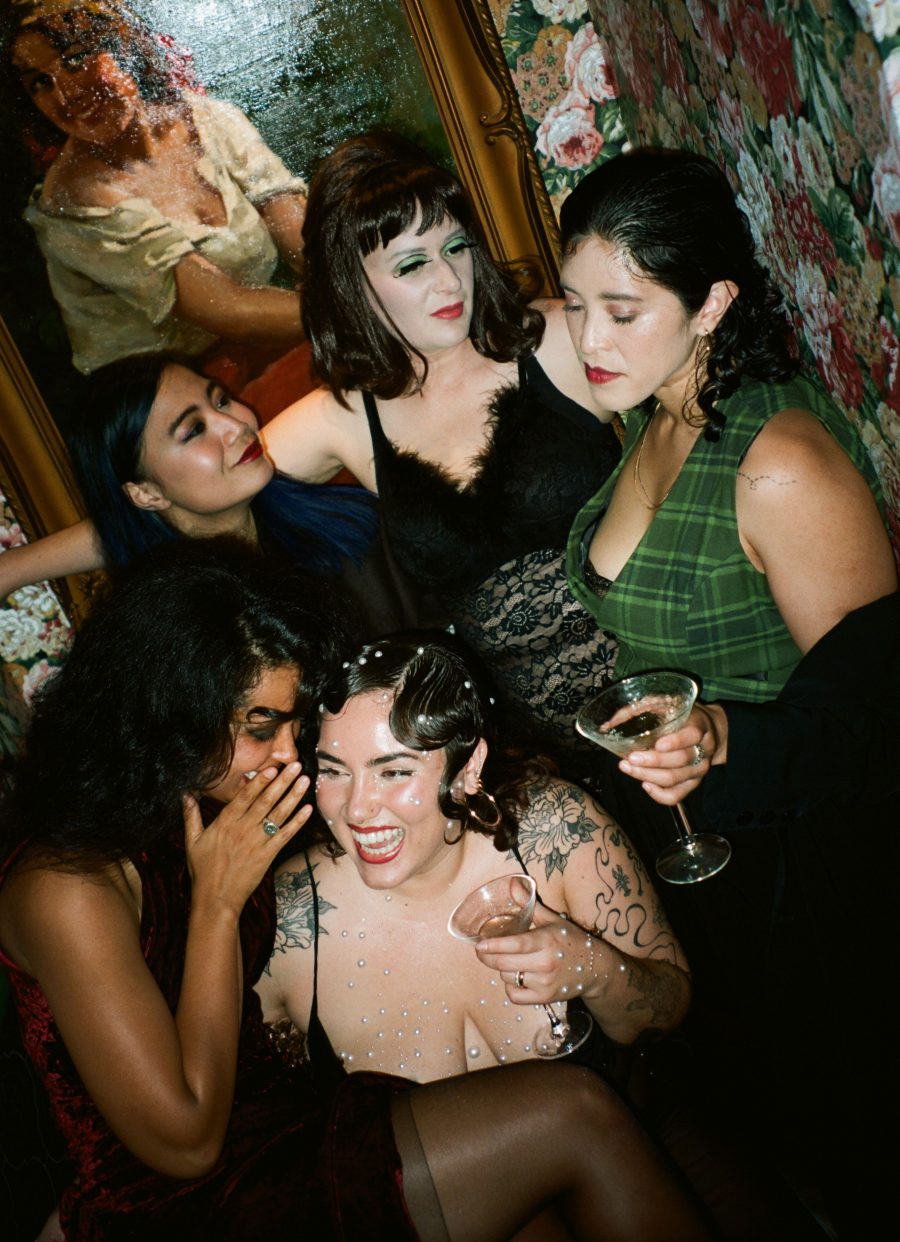 HM: You recently launched The Lavender Haze weddings, an all-queer wedding photography venture. It's inspiring and refreshing to see queers behind the work – what inspired you to start this collective? 
JO: Hearing this brightens my day, and it's precisely why I rebranded to proudly express my queerness. Let's face it, the wedding industry is a lucrative machine deeply entrenched in the expectations of heterosexual and cisgender norms. It's often portrayed as the ultimate relationship goal, especially for women, and it can exploit these norms to excessive levels. To no great surprise, I'm not the biggest fan of all that nonsense, but I do adore love and those who wish to celebrate it without the hefty price tag.
My previous experiences within the wedding industry, prior to marriage equality, were laden with frustration and indignation. I often found myself documenting ceremonies that excluded me and my community, enduring awkward glances and apologetic comments from couples. It was disheartening to hear countless stories of queer couples facing discrimination from various vendors, from venues to celebrants, who sometimes expressed outright hostility. Additionally, there were straight photographers and videographers who seemed to fetishise queer couples, reducing us to a mere novelty in referral groups. Make no mistake, this is not uncommon, even now.
These experiences strengthened my resolve to ensure that no queer couple would ever feel this way again, and I decided to leverage my knowledge and experience to create an all-queer photo and video team, with me at the helm. Together, we embrace a sliding scale approach, making high-quality wedding imagery accessible to all couples, regardless of their backgrounds or identities. In doing so, we are actively moving away from the industry's problematic standards and setting a new norm.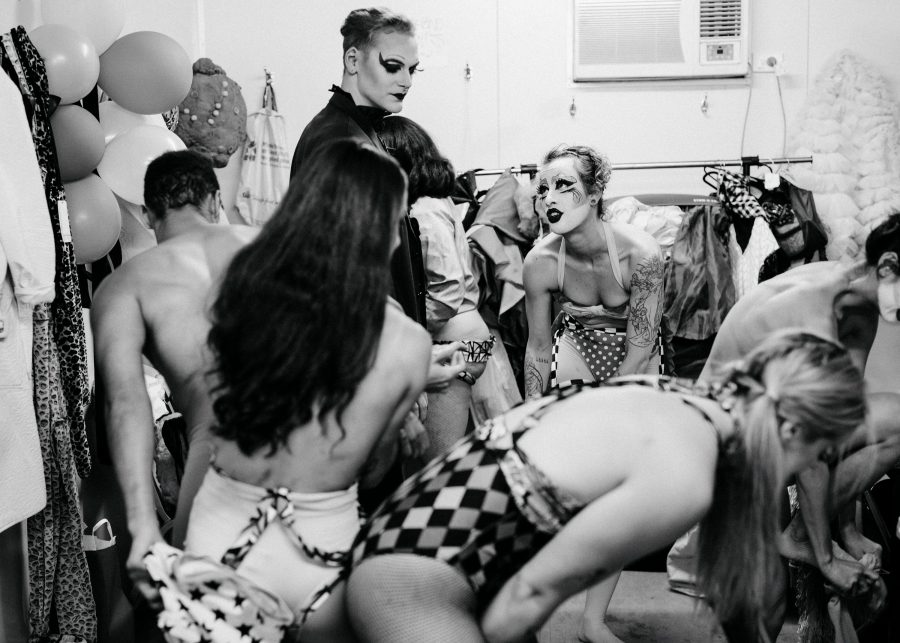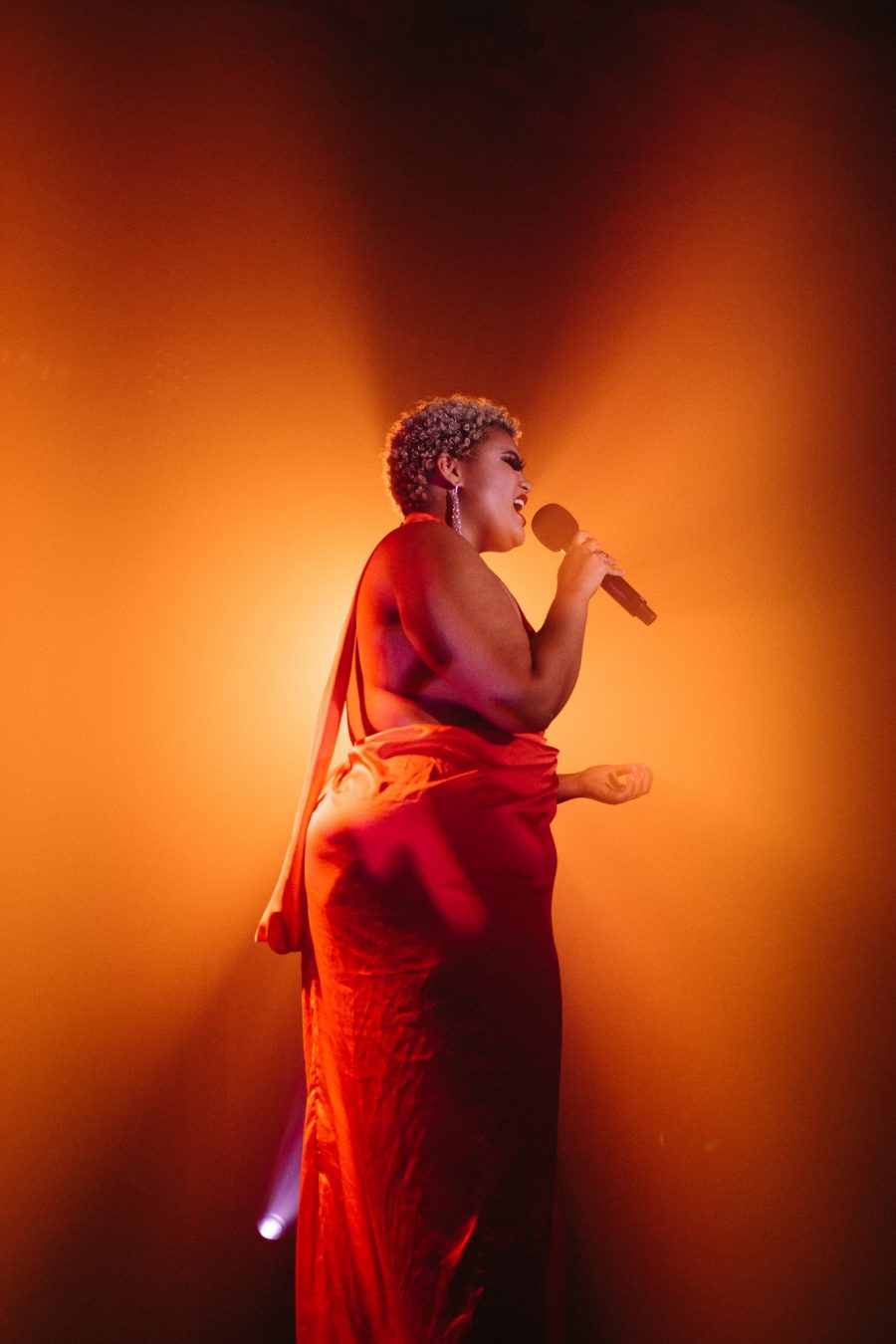 HM: Who were your queer inspirations in your formative years, and why?
JO: Honestly, I never studied photographers or showed much interest in anything beyond cinema. I was aware of, and admired, Robert Mapplethorpe's photography, but I couldn't fully relate to it coming from the gay male gaze. But Marlene Dietrich, as you can imagine, had me in a complete chokehold.
I was a tomboy from the start, and I became totally obsessed and deeply inspired by how Marlene would challenge societal norms through her masculine clothing choices. It wasn't until I learned the term 'androgyny' that I became completely engrossed in experimenting with my own style. Alongside my other obsession for Leonardo DiCaprio's Romeo, I explored various forms of gender expression inspired by film and music icons.
Unfortunately, visible queer representation in mainstream media was scarce, and by the time I finished high school, all I had was Naomily (IYKYK), The L Word, and Tegan and Sara. I also idolised pop culture icons like Sigourney Weaver and Grace Jones. On reflection, it's evident that I was most inspired by women with a butch quality, unapologetically expressive of themselves. Even now, it feels like the representation of butch identities remains limited, and the associated stigma can be heartbreaking. I do love seeing online platforms now celebrating butchness, and having access to that history through storytelling, especially from older queer people!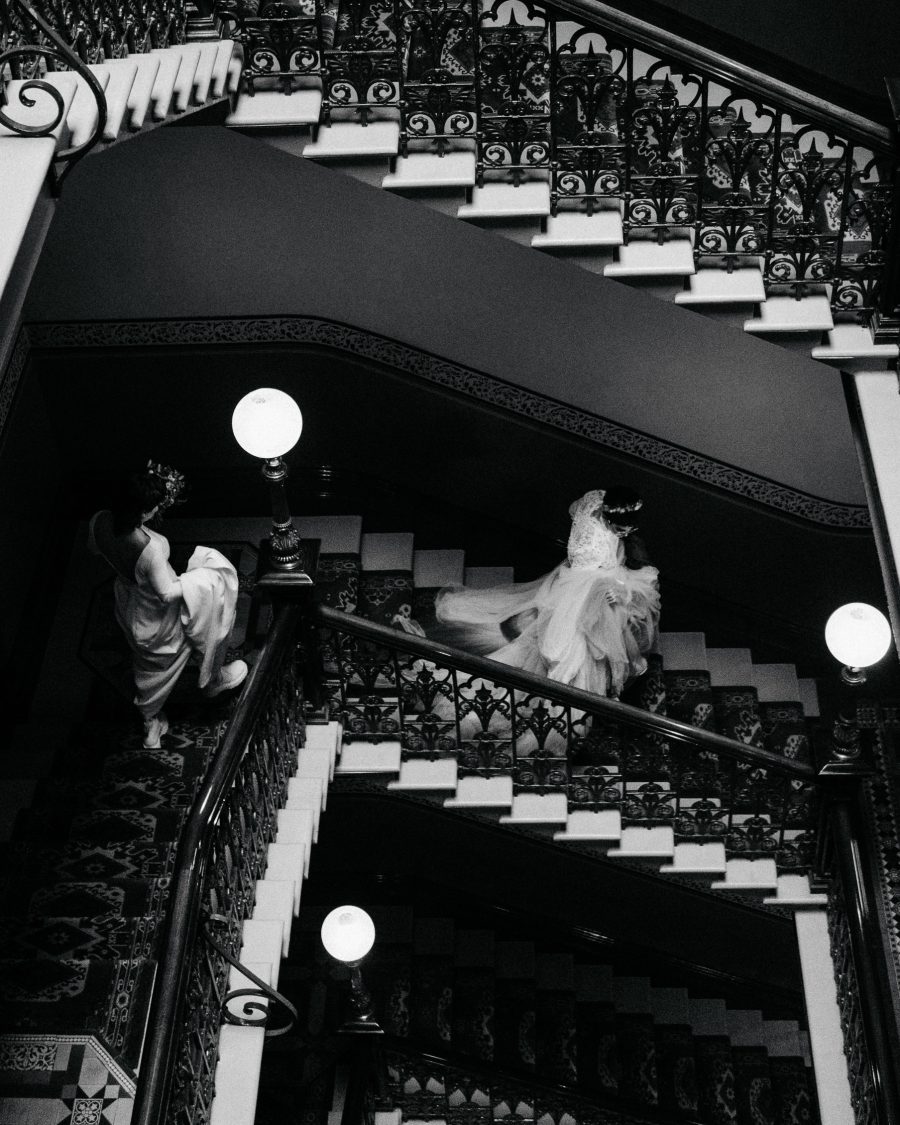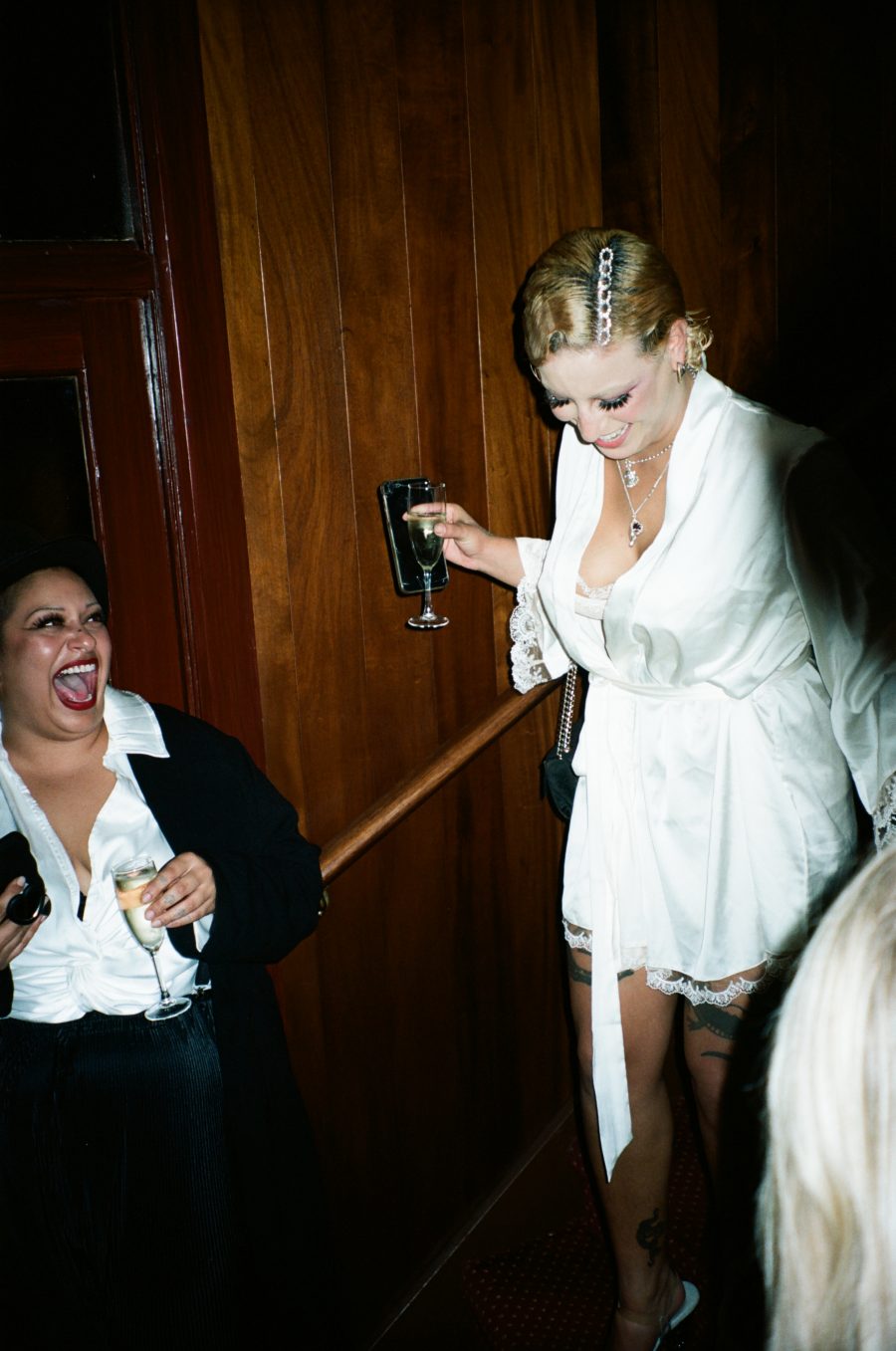 HM: I love that your work spans across editorials, live events and weddings. As creatives, we're so often pigeon-holed into one area. What advice would you have for photographers being told to stick to one skill?
JO: Thank you so much! I couldn't agree with you more. It's such a difficult thing to try and keep creativity flowing when you make a living out of one genre. If I only shot weddings, I'd lose my mind.
Brilliantly, what serves my clients best is that I don't shoot any of the same thing too much. It's just way too easy to fall into the trap of lighting a scene and photographing a subject the same way over and over. I have the absolute privilege of having explored all kinds of photography for nearly 18 years, and I would suggest to any creative that the best thing they could do is to intentionally step away from what they know. I don't mean to stop doing what they're doing, but to take stock and allow the brain to noodle out a bit by visiting another subject.
If you're a freelancer, it can be tough to balance this out, and I wouldn't dare pretend otherwise as I've been there. But if you can, do it. I talked about a sliding scale with The Lavender Haze, which is only achievable with having many photographers and videographers in the team. This is possible by nurturing young queer creatives, all the way from assisting to becoming confident solo shooters. I'm sure there are a lot of other established creatives in every field that nurture working relationships like this. So, my suggestion would be to try to learn from someone, be transparent about your past experiences and what you want to get out of a new one, and your opportunities will open up.
The path to your dream role may not be a straight line, and you'll learn from anything you try. It's corny, but true! And hey, if it's not a commercial venture you're taking on, then simply engaging with your community is the most wonderful thing you can do to explore a new skill that connects you to a whole network of skilled folks.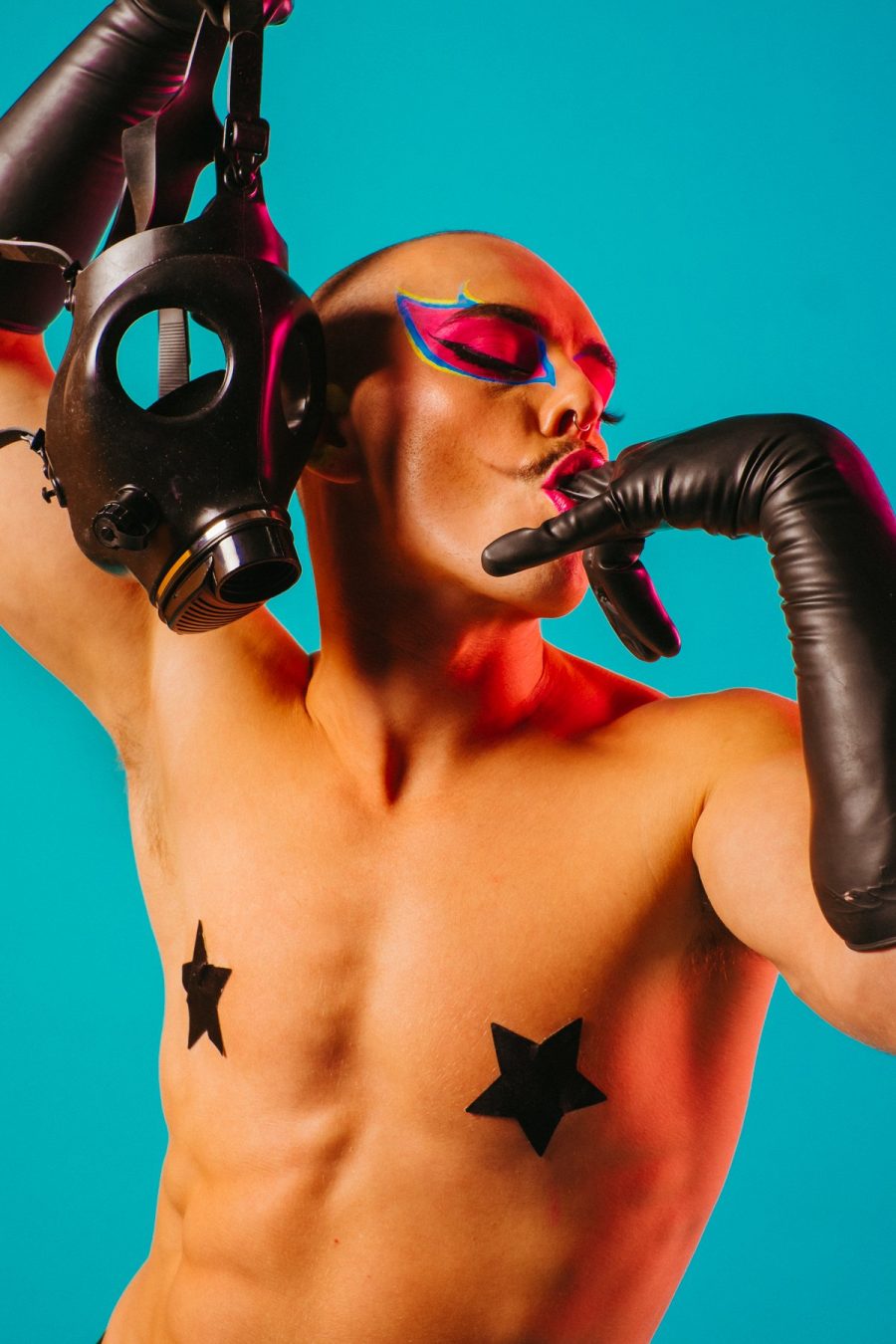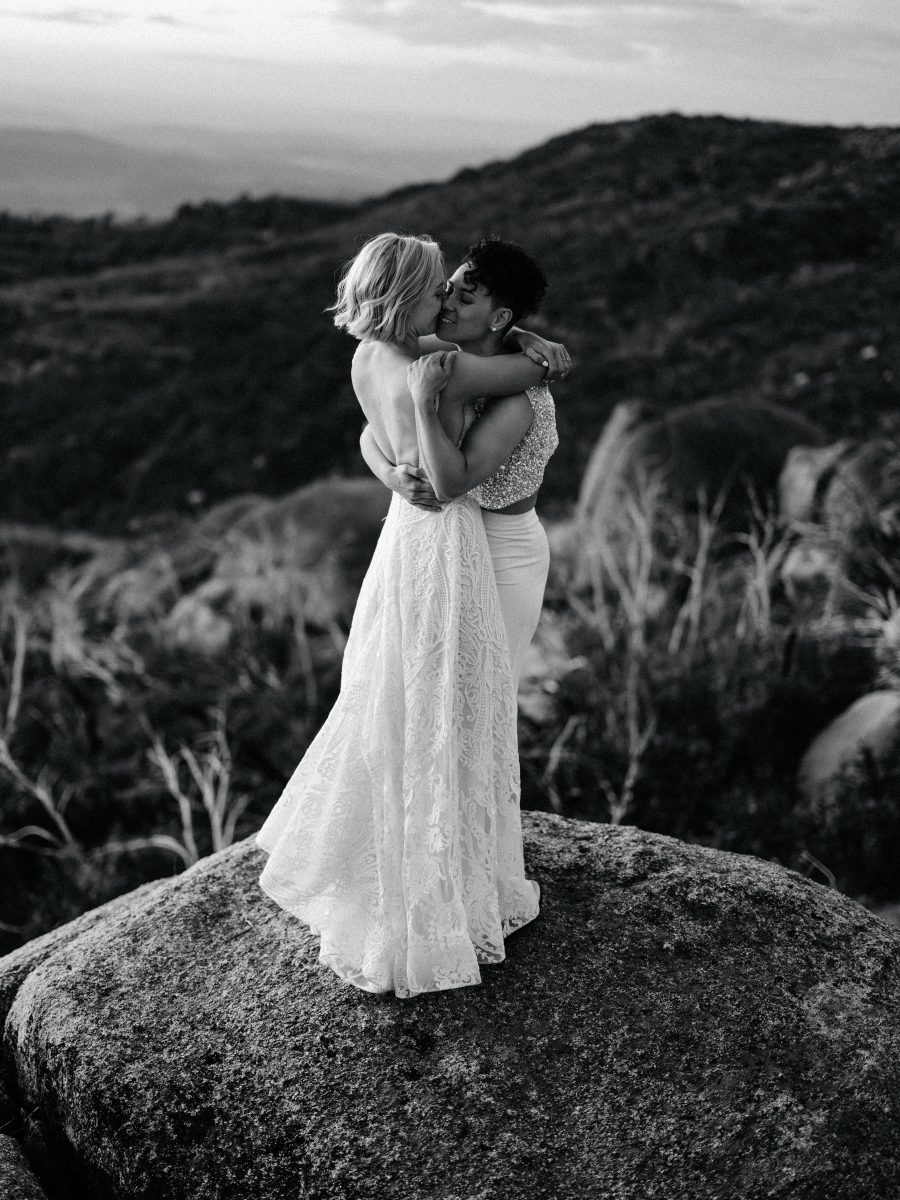 HM: What's next for you? Are there any image projects you're working on that you're excited about?  
JO: I just came back from shooting a destination wedding in Italy that turned into a longer holiday. On my travels, I shot a lot of street photography, which I find remarkably thrilling. I also filmed on Super-8 and had some of the most beautifully sincere interactions with strangers from the shared joy of that medium, so I'm going to start filming more street scenes and carry on with that documentary approach.
Next August, I'm moving to London for a couple of years with my partner. I'm so excited for this adventure, and I plan on expanding what I do here with shooting live shows, documenting communities, but also properly diving into commercial and fashion photography. I'll continue to oversee The Lavender Haze team, providing coverage for couples in Naarm, while also establishing a presence in the UK. This expansion allows us to serve all locations across Australia, Europe and just about any destination. I'm thrilled about the opportunity to connect with the vibrant UK community and look forward to meeting couples both near and far! Wonderful to chat with you!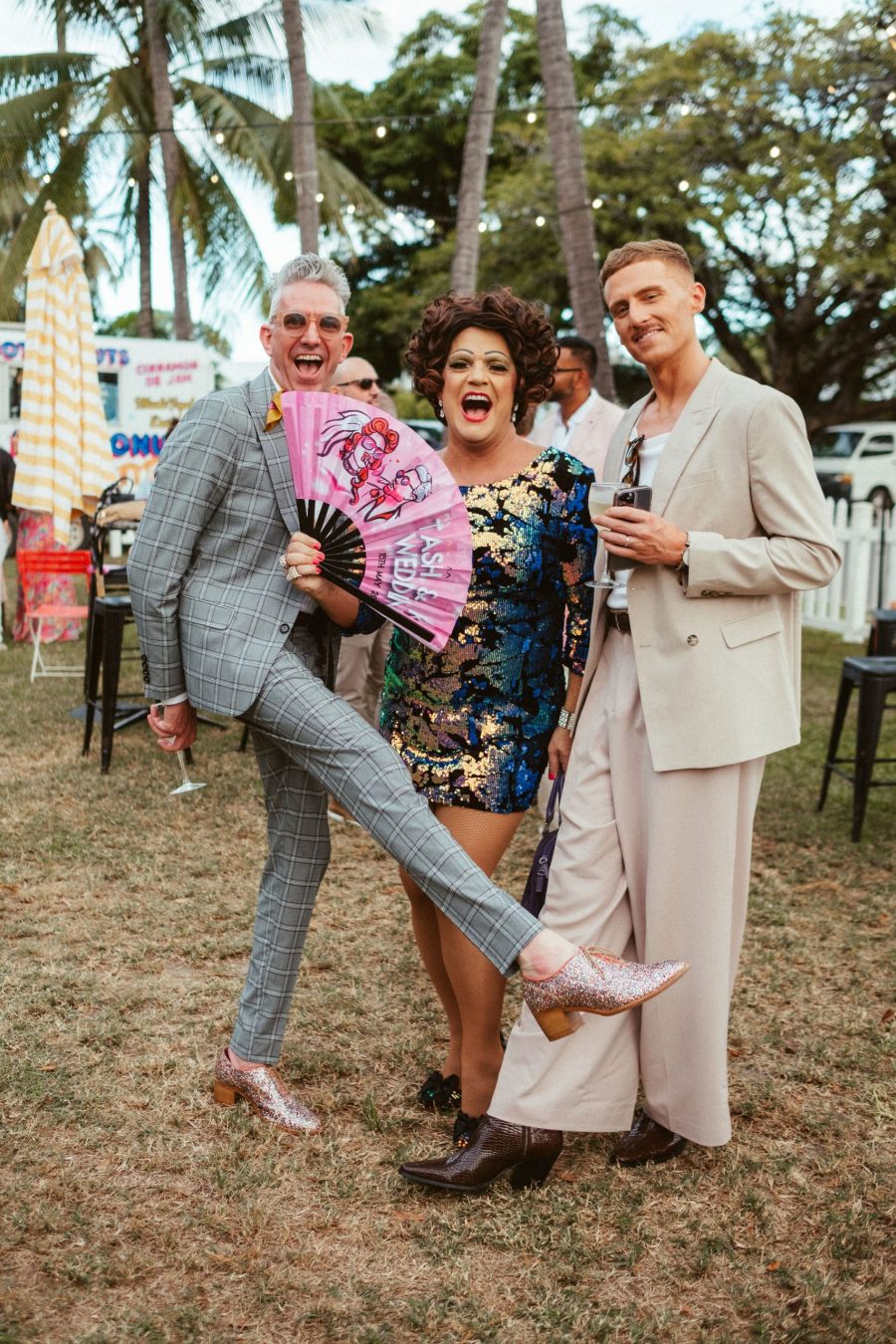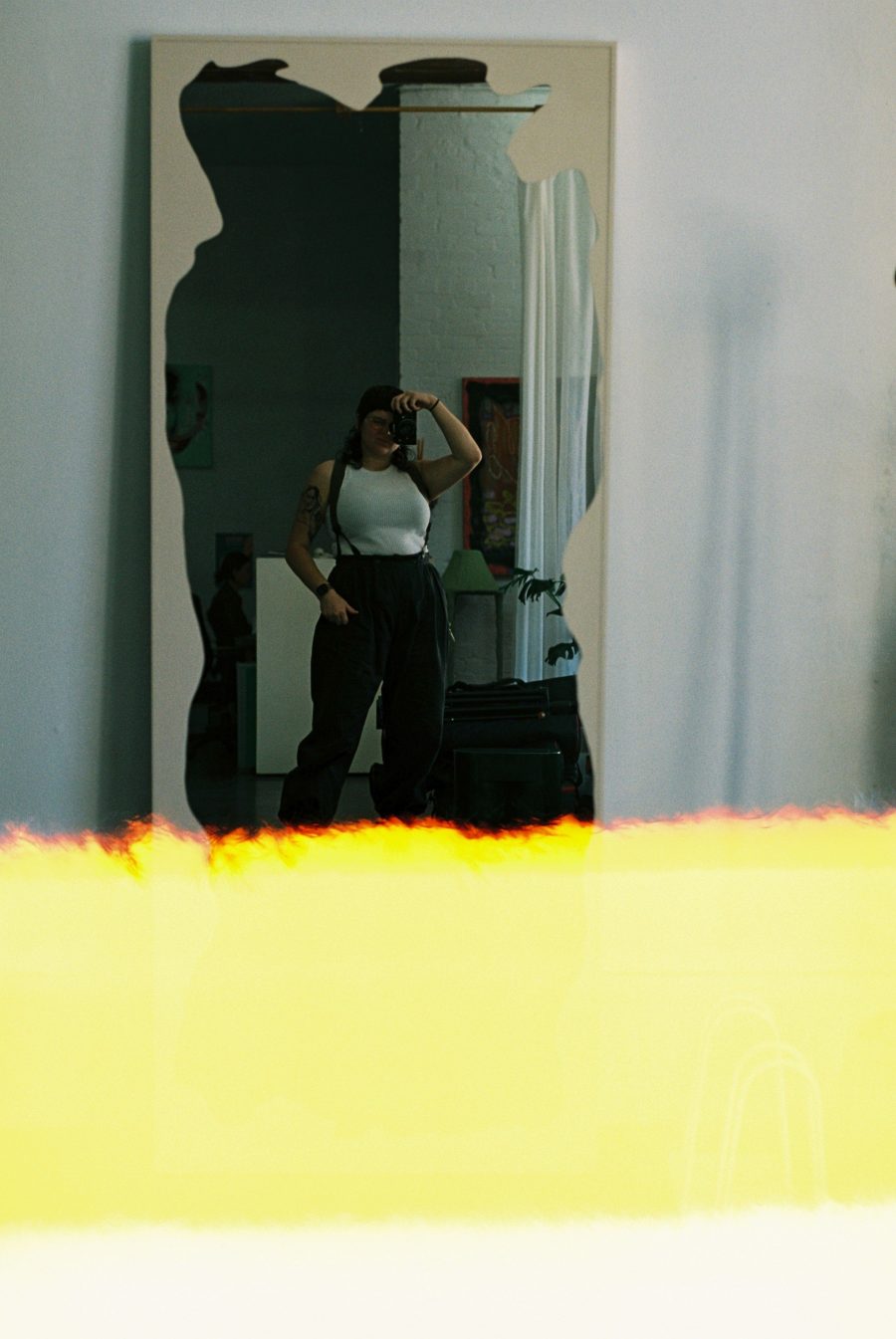 You can find Jacinta Oaten & The Lavender Haze Weddings at Le Space in Collingwood.
If you want to pitch an idea for Archer's queer fashion files, email pitch@archermagazine.com.au with 'QUEER FASHION FILES' in the subject line. You can check out the rest of our fashion files here.
Hailey Moroney is a photographer, entrepreneur, and digital marketing specialist based in Naarm (Melbourne). Since 2018, Hailey has been on the design team at Archer Magazine, the world's most inclusive publication about sexuality and gender, curating images and managing the magazine's Instagram channel. Hailey runs Bedford Studios, a vintage and upcycling studio that is size and gender inclusive. Hailey's interests include vintage cars, cowboy boots and her three-legged kitten, Puzzles.
<! -- WIDGET HERE FOR BUY ARCHER -->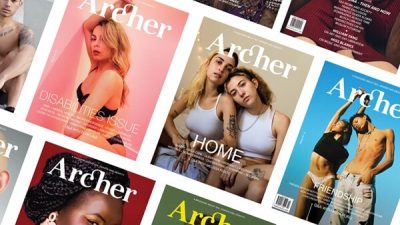 HELP KEEP ARCHER MAGAZINE AFLOAT!