Google goes rainbow for Sochi 2014
By: Archer Magazine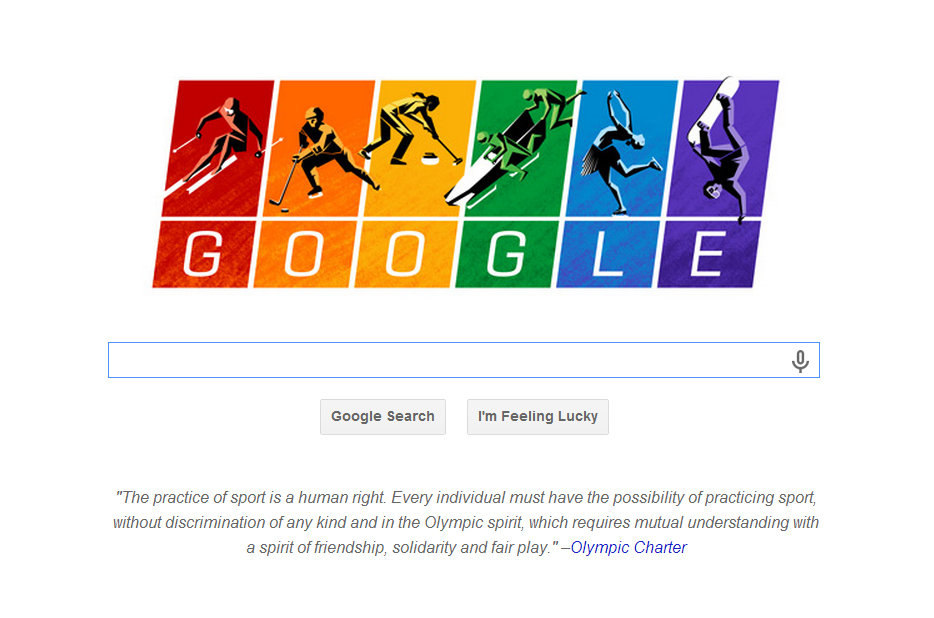 The rotating image on Google today depicts six Olympic sports taking place against a rainbow backdrop, ahead of the 2014 Winter Olympics.
The Sochi games are shrouded in controversy due to recently established anti-LGBTI propaganda laws in Russia.
Google's homepage also features a quote from the Olympic Charter – a set of guidelines for the Games maintained and updated by the International Olympic Committee:
"The practice of sport is a human right. Every individual must have the possibility of practising sport, without discrimination of any kind and in the Olympic spirit, which requires mutual understanding with a spirit of friendship, solidarity and fair play." – Olympic Charter
The new Russian legislation hands out fines to those seen to be engaging in "propaganda of non-traditional sexual relations". Videos of violent responses to protests are regularly shared online, while international human rights groups have spoken out against the homophobic laws.
Earlier this week, Germany debuted the team's rainbow-themed Olympic uniforms for the 2014 Games. Although the German team has yet to admit any LGBTI symbolism in the colour scheme, an official statement said the outfits "were created using colours and materials specially tailored to the conditions in Sochi".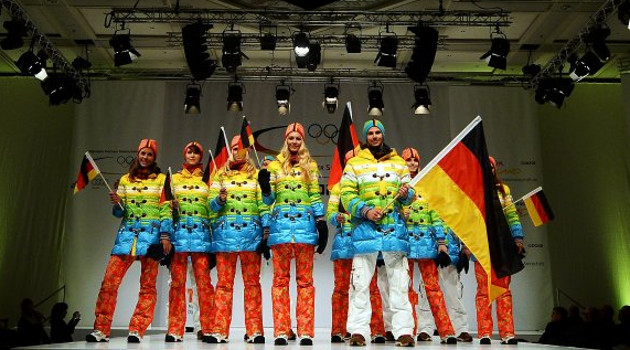 Text by Archer staff
Image lifted from google.com
<! -- WIDGET HERE FOR BUY ARCHER -->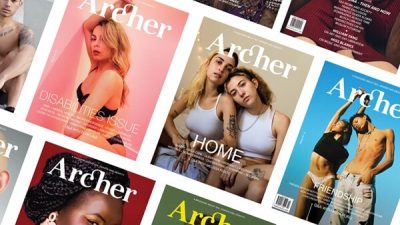 HELP KEEP ARCHER MAGAZINE AFLOAT!
Related stories...
Something went wrong, no related stories were found.