Navigating religion, sexuality and psychosis
By: Scout Robi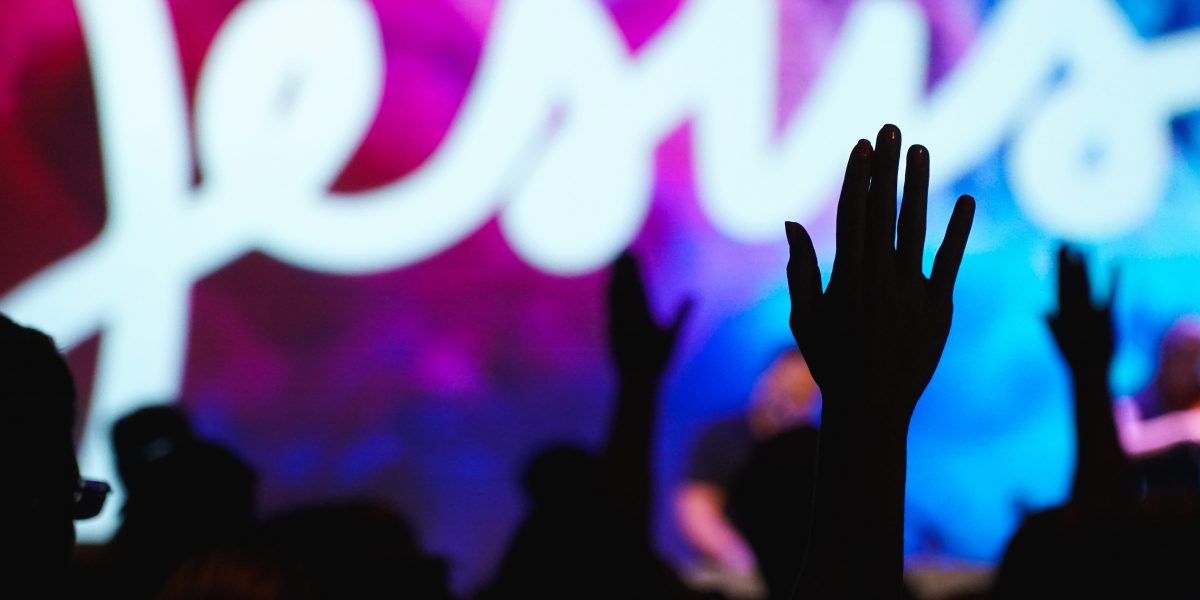 Content warning: This story contains details of assault, homophobia and experiences of psychosis.
As I write this article, there are several voices in my head urging me not to.
The most prominent of those voices is what I used to believe to be the voice of God. It's a loud, male voice that seems forever wrathful — often telling me that the hardships in my life are a direct punishment sent down to emphasise my eternal damnation.
It's difficult for me to push past that voice and to not give in to the fear, especially when it tells me that I'm going to "burn in the depths of hell" for being gay. Not only that, but I'm apparently going to burn in hell for daring to write about my difficult experiences within the church, not only as a gay woman but also as a woman who has a psychotic mental illness.
Accepting those realities about my life has been challenging. There was no-one that I knew during adolescence who was out, let alone proud, and matters of homosexuality were brushed swiftly under society's rug. Almost every insult used in the playground seemed to be riddled with homophobia. I still remember each time someone called me a "lesbian" or "dyke", always with venom on their tongue. It made me flinch hearing those words uttered out loud, as if they seared shame right into my skin.
The many years that followed were spent succumbing to the bullying, and to the crushing pressure to like and pursue boys — a pursuit that felt empty, depressing, and performative. I then had an incident where I was sexually assaulted at a work party, and a separate incident where two strangers on a night out hit me and called me homophobic slurs. Those horrible experiences further cemented my resolve to hide from the very notion of my sexuality all together.
I wouldn't let anyone touch me, and for a while, I was convinced that the solution was simply to never open myself up to accepting my orientation, nor accepting love.
Thankfully, in my 20s, I met others who were comfortable talking about LGBT+ issues, and that made it a lot easier for me to start facing the realities of who I am attracted to. But it's still been a long road from there.
Simultaneously, my mental illness started getting more disruptive to my life. That illness was first diagnosed as bipolar disorder a decade ago, after years of breakdowns and mood shifts, from depression back to mania. Then, in my late 20s, I was diagnosed with schizoaffective disorder — a mental illness which is a combination of a mood disorder like bipolar, with schizophrenia.
The altered diagnosis came about after a drastic increase in psychotic and paranoid symptoms, such as hearing voices, believing that people were trying to poison me, and feeling like the government was watching my every move. Still, I brushed it all off as stress, telling myself I couldn't have schizophrenia — that just wasn't me.
Denial is a powerful, damaging thing. It's taken me years to accept my diagnosis, and that delay in acceptance was exacerbated by my interactions with the church.
Back in my teens, on my quest to find the meaning of life, I stumbled into involvement with a 'mega-church'. It was the kind of church that says Jesus loves you –  if you pay them well enough. They also insisted that same-sex attraction was a demonic force, and offered the same archaic explanation for mental illness.
I was young, naive, and easily influenced, and they were telling me over and over that God heals people of these 'issues', as long as we really want to be healed. But the more I prayed, the worse I became mentally. It felt like my brain was short-circuiting, the frayed live wires wriggling about like headless snakes.
The voices became louder, and 'God's' screams started reverberating within my own skull. I can't repeat everything God said – it's too disturbing. But it left me shuddering in fear, convinced that the most powerful being that existed wanted to cause me great harm, and was even finding pleasure in doing so.
Somehow, I still believed this was all my fault. My symptoms intensified and eventually, I reached breaking point. I decided to distance myself from religion, and to stop praying.
At my final visit to a church gathering, the minister had decided to preach on the 'sin of homosexuality', without any warning. I sat hidden up the back in the pews, sinking further and further down, wanting to hide my face from view.
I was heartbroken to see that the congregation all nodded in agreement each time the minister expressed disdain for same-sex attraction. It felt like he was looking right at me, and only me. Did he somehow know? Could he read my thoughts, like the voices said?
I so badly wanted to run, to bolt out of the church and escape the voices and God's wrath, the sensation of him breathing down my neck. But instead, I sat perfectly still, paralysed and shaking, in the one place anyone should feel safe.
It's frustrating knowing that my experiences aren't isolated. Not only is it all too common for LGBT people to experience mistreatment in the church, but it's also just as common for those with mental illness to be neglected and told to not seek professional medical help. In both cases, this can cost people their lives.
I know now that the voices I'd been hearing weren't spiritual entities. Religious delusions are very common in those of us with psychotic mental illness, and this has taken me a long time to unpack, all with the help of my wonderful psychologist.
It's also taken me a long time to rid my mind of the poisonous message that the church preached on homosexuality being a 'sin'. For years, I've hesitated to call myself a gay woman, feeling as though using those particular words would put some kind of black mark against my name. But after everything I've been through, I can now proudly proclaim who I am, and fervently reject the dogma that poisons perceptions and demonises diversity.
I know that it's in my best interest to keep religion and the dogmatic aspects of spiritually firmly at an arm's length, but I'm still sure of this one thing: if any kind of God does exist, they wouldn't be screaming their hate in our ears.
On the contrary — they would be cheering for us when we do what we have to do to take care of our health and wellbeing, and for boldly being ourselves in a world that tries to dictate who and what we should be.
Scout Robi is a disability advocate and mental health writer, as well as an avid dog lover, star-gazer, and crochet enthusiast. She runs "The Schizoaffective Podcast", which aims to raise awareness of the realities of living with schizoaffective disorder. She also founded the website "PSYCHOSIS IN FOCUS", which gives a creative and journalistic platform to people with psychotic mental illness.
SANE Australia provides support to people living with complex mental health issues on 1800 18 7263 and at their online help centre: https://www.sane.org/services/help-centre.
QLife provides anonymous peer support and referral for the LGBTI community on 1800 184 527 and at qlife.org.au.
<! -- WIDGET HERE FOR BUY ARCHER -->