Making Love and Making Law
By: Amber Karanikolas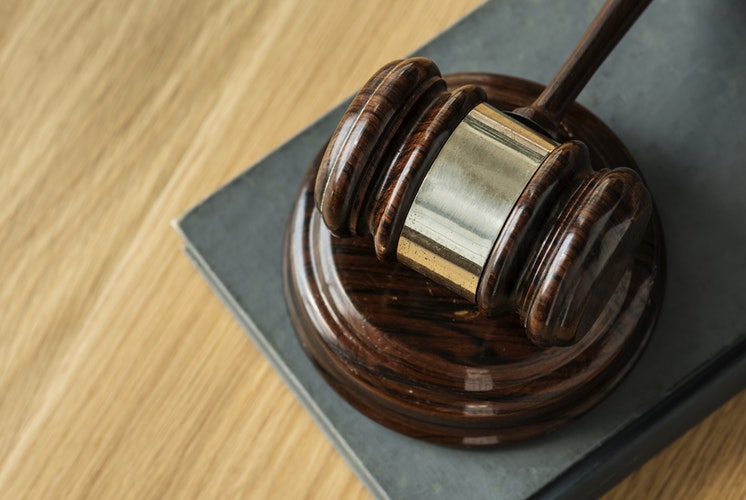 I was born in 1991, the year that Nicholas Toonen, a gay activist from Tasmania, sent a communication to the United Nations Human Rights Committee. He argued that criminalising sex between men in private was a violation of his right to privacy.
In that year, homosexual sex was still a criminal activity in Tasmania. Under the Tasmanian law it was a criminal offence for men to engage in "unnatural sexual intercourse". The laws carried a maximum penalty of 21 years in prison.
Toonen lost his job because of his complaint.
Eventually, the Commonwealth Government passed a law overriding Tasmania's criminalisation of gay sex. This law created a right to sexual privacy.
In 2010, I came of age politically during my first year at university. I'd just moved from the outer fringes of Newcastle, Darkinjung lands, to Sydney, where I attended my first marriage equality rally.
I thought I'd never seen so many queer people in one place and in public. Walking through Sydney streets and seeing tiny pride flags on store fronts, like tiny footnotes to the signs and community notices, thrilled me.
This experience, or the feeling of it, flashed again in my mind when I first learnt about the philosopher Hannah Arendt's definition of the political – actions done in public, outside what she saw as the social world of the home.
On 6 September this year, the Supreme Court of India handed down its decision declaring a colonial-era law criminalising gay sex unconstitutional.
The judges in the Supreme Court of India ruled that the law specifically violated an individual's right to privacy, equality and dignity.
Chief Justice Dipak Misra referred to one of the court's previous decisions about the right to privacy in his judgement and qualified that public expressions of homosexuality should not be "indecent" or "disturbing" to the public order.
In 2003, in the case of Lawrence v Texas, the US Supreme Court invalidated similar laws. In its decision, the court emphasised the relationships consenting adults have within "the confines of their homes" and "their own private lives".
It is another human rights case framed through the lens of privacy; or the lens of "the bedroom".
While these victories are to be celebrated as part of a journey towards political representation for LGBT people, like most things worth celebrating they're also worth some critical reflection.
Many challenges to homophobic laws have focused on a right to privacy. As the recent case in India shows, queer people are being provided public rights on the basis that they keep their sexuality firmly within the private realm.
Queer theorist Jasbir Puar, who coined the term 'homonationalism' to describe the deployments of gay rights for racist, Islamophobic and pro-military interventionist ends, argued in her analysis of the Lawrence v Texas case that such arguments signal the "domestication of queer sex."
To what extent is freedom and humanity for LGBT people being acquired through the demand that we imitate heterosexual lives? That we keep queer sexual practices and expression in the sanctity of the private(ly-owned) home?
Toonen v Australia is not the only example of how appeals to the idea of privacy have been utilised by the Australian LGBT movement in our recent history. As pointed out in a recent article, 'Long live the gender whisperers', 2017's formal 'Yes' campaign for marriage equality chose to emphasise equality for LGBT people within private life, making the decision not to publicly defend Safe Schools and LGBT-positive school curriculum.
Although Toonen v Australia presented an important moment in the history of the LGBT movement in Australia, and indeed, the world, the case's wide-ranging implications for activism, legal strategy and the trajectory of queer politics raise some important questions several years on.
There is no denying that Toonen and all the other cases mentioned above remain landmark events for the LGBT rights movement worldwide. As laws criminalising homosexuality in many countries were imposed through British colonialism, such as Section 377 of the Indian Penal Code, with many still in existence today, these cases are also part of decolonisation processes.
But it must be recognised that legal recognition, whether through the overturning of anti-gay laws or through anti-discrimination legislation, has all occurred alongside the beginnings of more mainstream representation for LGBT people.
There is a burgeoning assimilationist gay rights movement, who at times appear more like, to use Maggie Nelson's expression, a "single-issue civil rights lobby", with a focus on marriage equality above other issues.
More marginalised voices, and pressing issue areas such as HIV/AIDS-related discrimination, homelessness, rights of queer sex workers, etc. are increasingly kept off the table in the mainstream, more 'palatable' movement.
So many demands around these issues cannot be made whilst pandering towards heteronormative, socially conservative ideals. Like insisting there is a private sphere, or that that is where we are happy to stay.
Considering where we are now, in light of a more mainstreamed gay rights discourse, gives us cause to look back at our past – and that's why I'm reflecting on Toonen v Australia.
The arguments that are gaining a shred of visibility and hope for LGBT people, like rights to privacy, are clearly successful in removing oppressive state laws. Yet they are also building a foundation for a set of demands, invoking a set of ideas, that we may want to question.
Do rights to privacy give us what we want? What we need? How else might we write our love into law?
Amber Karanikolas is a writer living on the lands of the Kulin nations in Narrm. Her work has appeared in Overland and Balkanist, among other places. She tweets at @grim__tweet.
<! -- WIDGET HERE FOR BUY ARCHER -->