Gender, fashion, and family: Generation gaps
By: Jonno Revanche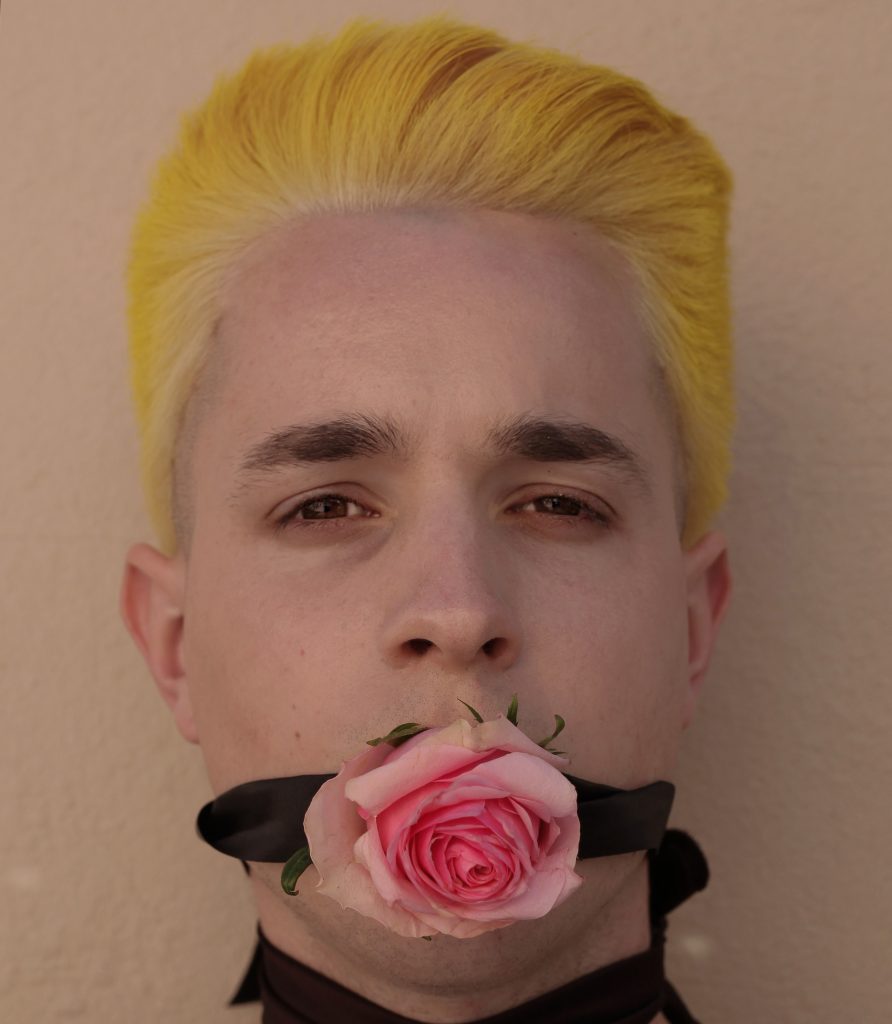 Ever since I was very young, I noticed that the feelings I was having about my identity, my body and my gender, were not being echoed by the wider culture.
For years, I have turned over ideas in my head, like: if gender is socially constructed, why does it feel so starkly relevant and present? Why does it feel so embedded in my physicality, my family and my image?
For people who are isolated from cultural hubs, examples of gender diversity can be difficult to find. As someone who occupies a dubious space within gender (I present as gender non-conforming and use they/them pronouns), my very existence seems to challenge archaic ideas of human psychology.
There is no documented history or guidebook when it comes to understanding cultural values of gender. When I was questioning this, in the deep suburbs, and during my youth in the country, I came back to someone else's experiences to make sense of my story: the perhaps unlikely example of my grandmother.
When I recall my youth, my grandmother Mary is an ever-present figure. She introduced me to art, stories, literature, animals and her surroundings, all with a watchful and caring eye.
She was at times stern, but mostly very warm and practical, and I felt intrinsically connected to her through her words of affirmation, guidance and actions. She never advertised her charity, but she tirelessly cared for people, visiting elderly neighbours and investing time into community projects. I remember these early experiences with her as much as I do my own mother.
I remember my grandmother's house in a suburb of Adelaide, the fabrics she wore, the plush feeling of the bed I would sleep in. I felt protected knowing the hands of my grandparents would take care of me, bring me clean clothes and cook for me.
I associate Mary with the smell of tomatoes and lemons, chicken-wire and ceramics, and the air as the seasons change.
I have strong memories of her clothes – occasionally thin necklaces, lace wristbands and 1980s dresses, but mostly just sportswear, high-waisted jeans and homely sweaters. I never questioned how she had transgressed the feminine ideals that had been forced upon her, or how that bound us, but in my adult life, I have become fascinated with this.
I now see many of our narratives are shared: a resistance to traditional expectations of gender; shifts between the country, suburbia, and the city; a quiet want for justice, and for love to be realised for people who have been denied it.
When I first moved to Sydney from Adelaide last year, I had the strangest feeling that I had left some of me behind. In that place beyond the border, my home, were feelings of resolve and affirmation that affixed me to my body and my brain – signposts that possessed the coding in which I made sense.
Our whole personalities have to stretch to meet the requirements of a new place. It was a familiar fancy, this idea of stretching, but one I hadn't experienced for a few years, similar to déjà vu.
I had to create my own context in this new, exciting, overwhelming and terrifying city. I didn't just dress for the weather, I dressed for this new self that I didn't know yet. To safeguard against how I was treated by people in different places, I either subdued myself or became more expressive, as I felt was appropriate.
Strangely, it was when I was away from my family that I felt most curious about their history. I asked my grandmother for letters, photos, notes and scraps of paper. In one letter, I received a picture of her standing in a field, her grandfather beside her. She looks grim and solitary, her face framed precisely by the camera. She's dressed like any 1930s girl, but looks like she wouldn't turn down a fist fight.
There is evidence of a battle in her words, when she tells me about being made to wear girlish outfits as a child. And there is further evidence in the photos: she looks squeamish and uncomfortable alongside her sisters and brothers.
Perhaps it is not just the clothes, but also the kinds of roles they symbolise. Becoming a surrogate parent for her half-brothers when she entered her teens must have carried a new kind of resentment into her life.
I study her wry expression, her look of disapproval that is still clear behind a forced smile. I read her spidery handwriting and wonder if scars really can transmit from one child to another – in my skin, her battles rage on.
What is considered normative in the city may be totally different in the country, and Mary never felt like she was transgressing anything for the sake of it – she was being herself. I am fascinated by some of her sartorial choices and her lifestyle in a strictly heteronormative context.
Her transformation ultimately came from being removed from the country and taken to the city to live with her 'birth mother' and stepfather, who did not raise her. The shift was traumatic for someone who had lived with her grandparents since birth, and loved them as much as life itself.
She relayed this memory a few months ago when I came back to Adelaide and finally something clicked within me. I can empathise with this because of my own child – hood, being shipped back and forth between the country and Adelaide, and then from Adelaide to Sydney.
In one of her memories, Mary is screaming. She sees her stepfather before her, pressuring her to forsake her pantsuit and short haircut for something that is more "becoming". I can only think of how much of my teen years I spent feeling that same frustration, wanting so badly to express a part of me that could not be silenced, as my parents threw my clothes into the bin. My parents also did not understand why I was the way I was.
My father, who grew up in the country, was so alienated by my femininity, it was deviant and horrifying to him. My mother might have actually been worse.
I can remember being in the town where my dad grew up, and where I would often spend months at a time, which felt so central to rural modes of masculinity in my mind.
I remember our uncles and family friends who were sometimes charming but full of brawn, their figures looming over me as a child. The town of Deniliquin had a population of 5000 and wasn't known for much aside from a pale-blue pub in the middle of the town, atypical mosaic public art, and an annual event called the Deni Ute Muster. I remember being convinced to go to the muster at the age of 15 and being shoved a flannie and a ragged pair of jeans by my brother so I might look appropriate. A part of me was frightened about this forced induction into 'manhood', but the cliché of it all is still hilarious.
I wandered around in the mud at this festival as the day turned into night. I navigated the open paddock scattered with tents, utes and intimidating white men with my cousins and my brother, who all wore black Akubras. I took note of how these traditional kinds of masculinity were built upon seeming loud and domineering.
The clothes hung upon me like a bizarre scarecrow. I felt out of place, and awkward. I didn't understand what it was that singled me out and forced me to carry the burden of my family history and what I was supposed to be.
It wasn't just the clothes that were ill-fitting – it was also the attitudes and sensibilities that didn't resonate. In my late teens, when I became more confident in choosing role models, my idols were so far from these representations.
Even back in Adelaide, trying to express myself was a struggle. My parents would lose their minds if they saw me wearing anything close to a woman's shirt. I bought clothes at op shops like a smuggler in the deep of twilight, sneaking them home and stuffing them into bags so I could change into them after school.
The process of choosing, negotiating and feeling through clothes wasn't simply about aesthetics. It was about autonomy, and a form of communication. The clothes said what words could not, and I wanted to be allowed to speak for myself, and let my inner voice come to the surface.
In my father's hometown, anything that wasn't normative was invisible. Looking both ways before I crossed the road, entering corner stores and run-down supermarkets with faded neon lights, trudging through bush and waiting while my grandfather caught fish – the dialogue of gender was non-existent. Examples of gender presentation were limited, simple and assumed.
But something about breathing in that air changed my direction. It made me want less. It made my organs feel lighter, like there was less pressure on my body, like my responsibilities were different.
It affected how I would move my hair, how I wore my shirts, how I would walk and talk. I imagined how this would continue if I were to live in the country. I also wondered what invisible rules I was following in order to stay safe, and whether I was shrinking myself to adapt to my surroundings.
My grandmother also bounced between these disparate worlds. She was much more relaxed about my sartorial choices than my mum. Maybe she didn't fully understand my choices, but she made concessions.
"I know you're different," she would say, a smile inching around her mouth. "But I wish you didn't dye your hair so much. It's going to fall out!"
Mary found solace and freedom in the rural ways of understanding gender presentation. It was only after moving to the city that she was punished for those gender ideals. I can empathise: having to change depending on place has been a common theme in my life.
Knowing that there have been moments of transgression from within my family, and there are people who understood when my parents didn't, is soothing. It reminds me that maybe I'm not the freak that I always thought I was.
Looking for documentation of young, gender-variant people who grew up in country Australia is often a practice in futility. Instead, I think about Mary's youth and how we are connected.
It's easy to forget how much our personhood and identity is subliminal and less tangible than we think. What kind of person do we become in crisis? What kind of person do we become in the quietness of the bush? I want to open up these shells and extract the information, but sometimes these answers remain elusive.
I still demand answers from the places I grew up in, the places I exist in now, and from a culture and a family that will not always surrender them to me.
But by some miracle, I can draw parallels. I feel like I've been tasked with uncovering my family's stories, putting words to their quiet struggles, and surviving through gender in a way that is somewhat honest about our inner worlds.
These feelings of responsibility that were once dormant start to bubble through my body, surging into my veins. Something in my blood is trying to tell me something.
Jonno Revanche is a non-binary ratbag, deviant, and heartbreakingly earnest writer and artist, with roots in rural Victoria and South Australia. They have written for The Guardian, Kill Your Darlings, I-D and The Fader.
This article originally appeared in Archer Magazine #7. SUBSCRIBE TO ARCHER MAGAZINE
<! -- WIDGET HERE FOR BUY ARCHER -->